The next morning I was in Chi Chi's chair bright and early.  If you remember she also did my fabulous strawset a few months back.
When I took the twists down here's what I got … and if you can believe it I swore I felt the center was still a tad damp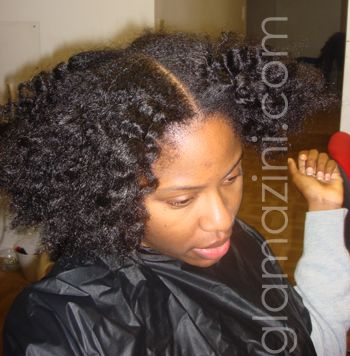 Anyhoo, we brainstormed a braid/twist hawk together based on my previous style and she got to work.  Here's the 1st side done.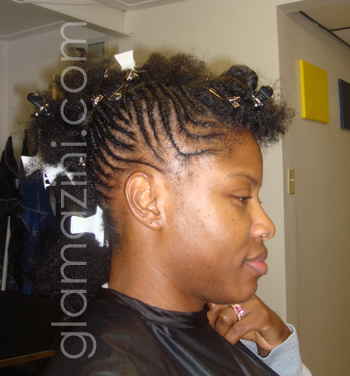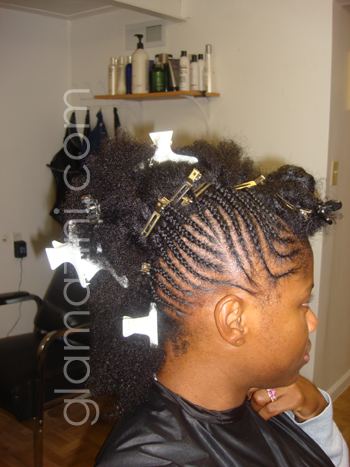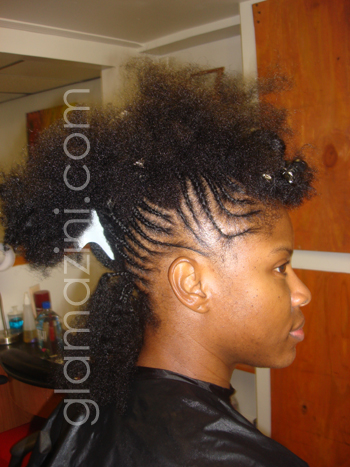 Of course a quick photo together goofing off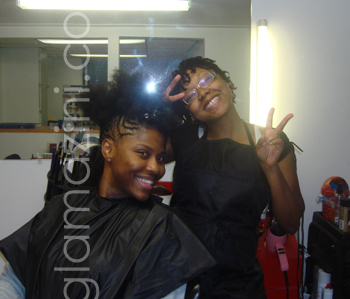 Sorry for the huge jump in photos, here's the end product on the other side right before I sat under the dryer. The sides are cornrowed down and the ends and front  are all twisted.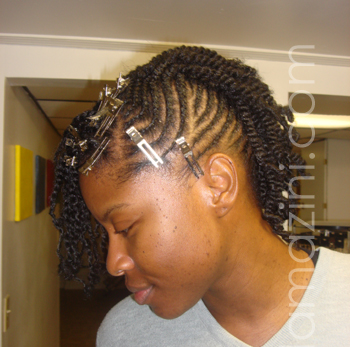 I sat under the dryer to set the front twists in the right direction.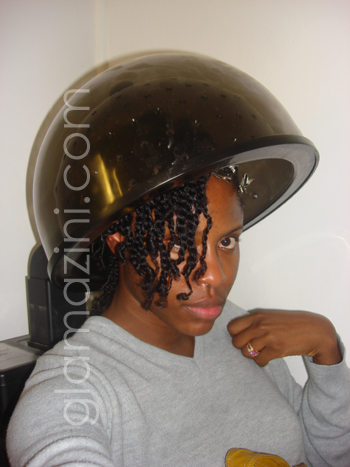 And here's the finished product.  Not only did she do my hair, she made me some custom earrings with the bottle caps of my favorite drink, Vita Malt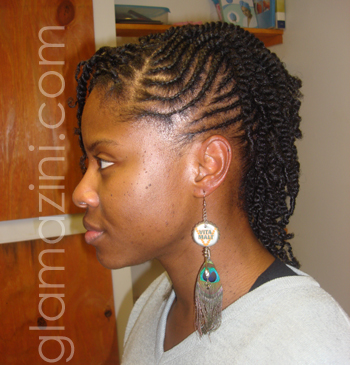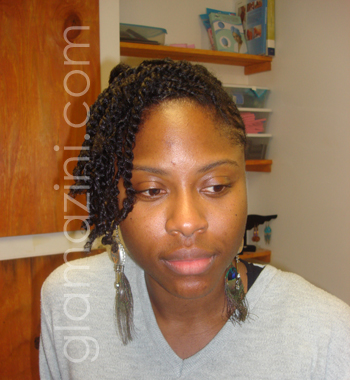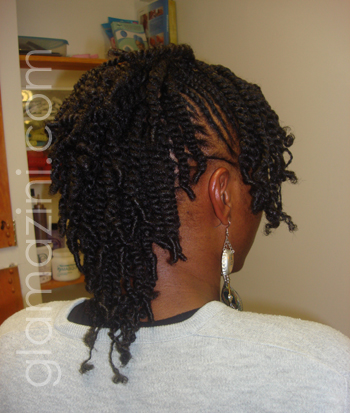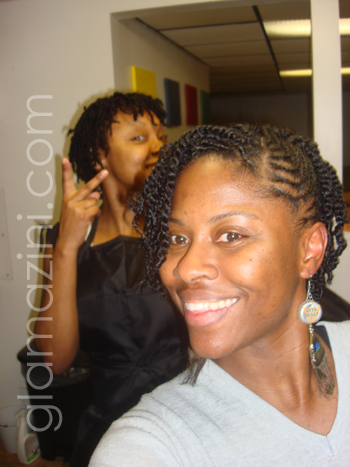 Once again, I am ESTATIC

 with this style and hubby almost ate me up when I got home.  If you are in St. Louis or the surrounding area here is how you get in touch with her:
Chi-Chi (stylist)


Email:  napngo@yahoo.com

Youtube: http://www.youtube.com/napngo

Myspace: http://www.myspace.com/chi_style
Once I got home, the photo shoot continued.  I love my earrings!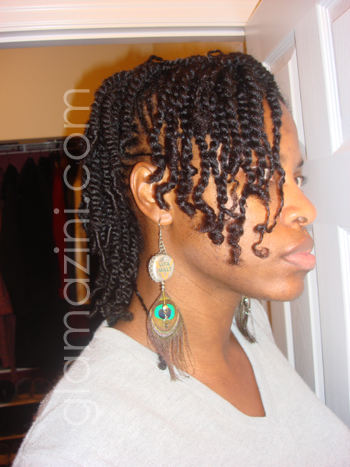 This style is so versatile, you can pull the front back into a hump (which was the intension), rock it as is, make multiple humps to accentuate the frohawk, pin the front down and back up and make a bun etc. etc. … it's so wonderful I want to squeal!!!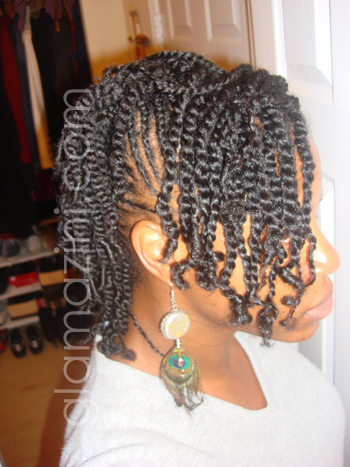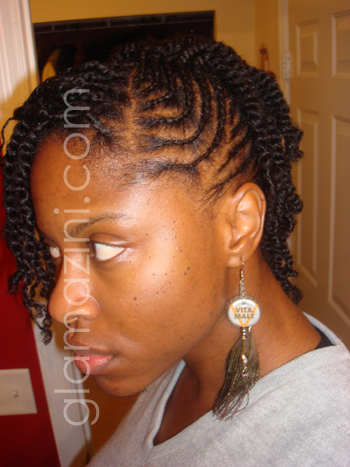 Pure hotness. I am happy.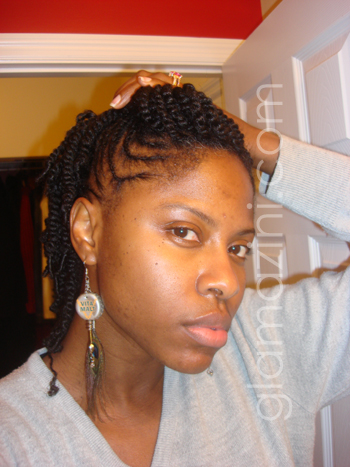 Off to the Virgin Islands after this via Chicago*
Thanks for Visiting! 


Life, Liberty, & The Pursuit of Nappyness

*uh, that did not work out, we drove to Chi, got stuck there because of weather then drove back to St. Louis and flew out of MO, only to miss the ferry boat to the British Virgin Islands. Then we finally made it to Tortola BVI after 3 days of traveling. We are safe. It is well.