Watch the video on YouTube | Subscribe to Glamazini's channel
I'm back with another t-shirt, this time from Dream Chaser. I purchased the Faith Over Fear scoopneck t-shirt and I absolutely love it!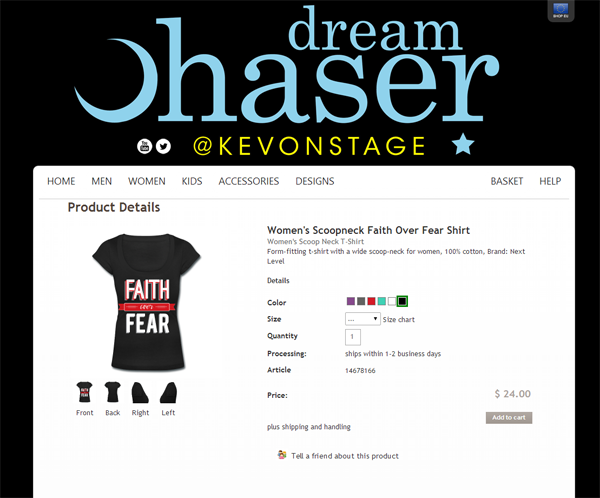 This design comes in several styles if a t-shirt is not your flare (and if you're a guy). There are lots of other designs, mostly Christian based, and they are always adding more so be sure to check the store to see the selection.