This past Tuesday (May 5th) I turned 33. 

I wasn't in the mood for much except dinner and a movie, so hubby surprised me with a nice dinner (thought we were gonna go to Red Robin for a free birthday burger actually

) and a trip to see Wolverine.
My hair was still in the bun.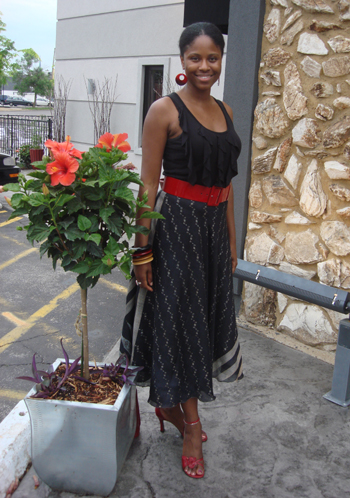 Aye Sofia in South St. Louis serves Turkish and Mediterranean food. The décor was beautiful, much like our house actually, and the food was exceptional.  I had calamari, filet mignon, a peach margarita and chocolate cake.

 During dessert a belly dancer entertained us and other couples in the dining room.  I love her fans!!!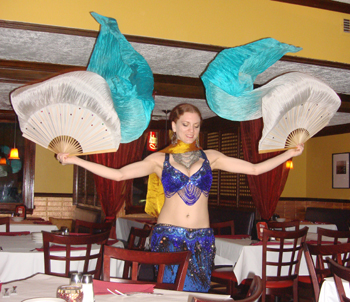 Like I said, the décor reminded me of our living room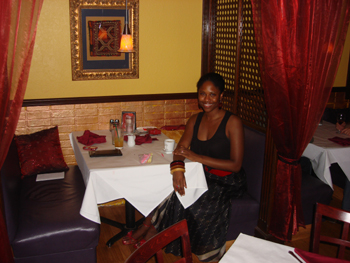 We had a great dinner and the movie was very entertaining! I enjoyed it.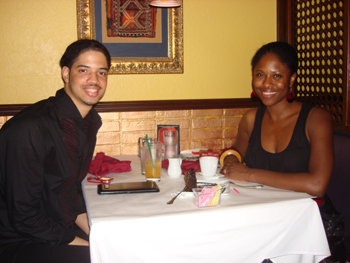 I want to say thanks to God for keeping me through another year of life. 31-32 was ROUGH but 32-33 was incredible! Much better indeed

 .  In the good times and the bad times is is well with my soul.  My prayer for this year is that God blow my mind.  Amen?  Amen.  Stay tuned…
Thanks for visiting!!!

Life, Liberty, & The Pursuit of Nappyness 

~ ini