VEDA (Vlog Every Day In August) continues, this time with a hair video and a bit of chat about code switching inspired by my 1st VEDA video where I spoke in my Virgin Islands accent.
Want to see this style up close and personal?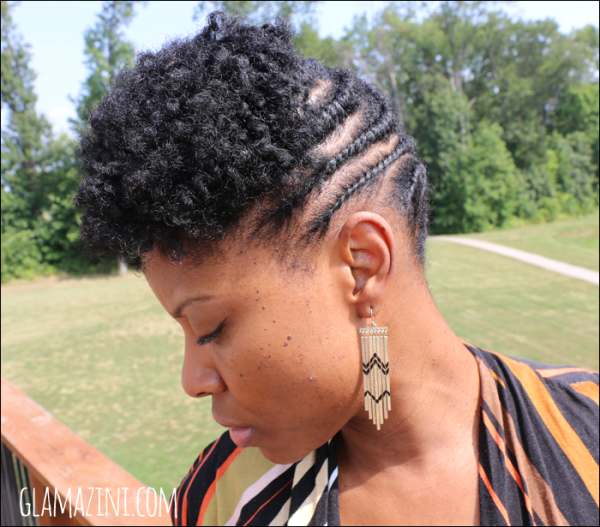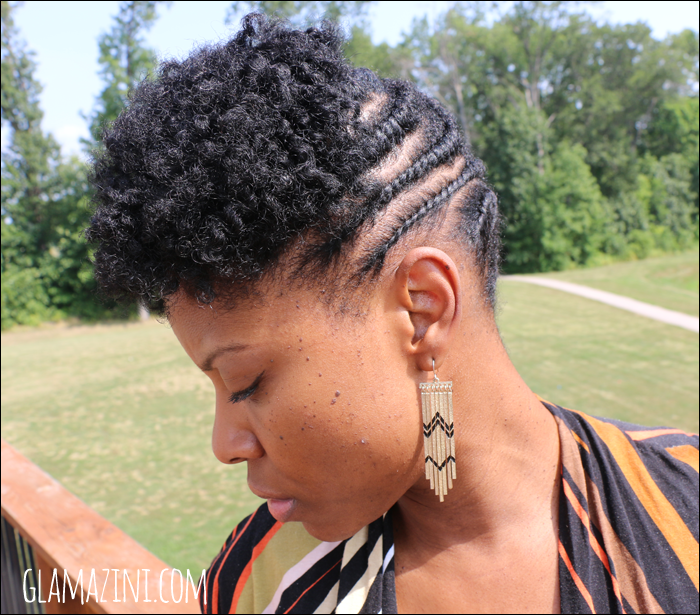 Here ya go:

Watch directly on Youtube | Help me meet my goal of 20K subscribers by end of year *thank you*
Now back to the hair.
I started with washed, detangled and damp hair, parted out the top and secured it out of the way then parted straight down the middle in the back. I then added As I Am Leave In conditioner, As I Am DoubleButter Cream and Lottabody Olive Oil Foam wrap (in that order) to each section then flat twisted each side and pinned the ends down to keep the twist from unraveling. Last steps were to flat twist the top section going forward (see video), sit under the bonnet dryer to set the style. Make sure your hair is completely dry before you remove the twists, I slept with them in my hair even after the dryer. The next morning I took the twists down on the top to make a bang. Oh and twist/braid the back up into the top.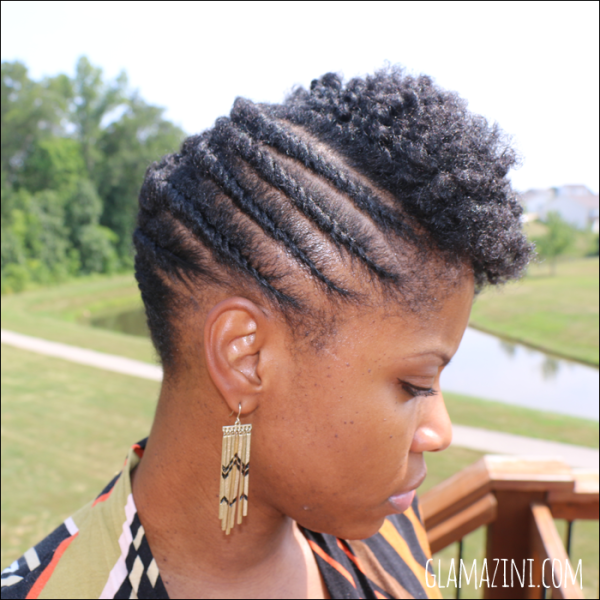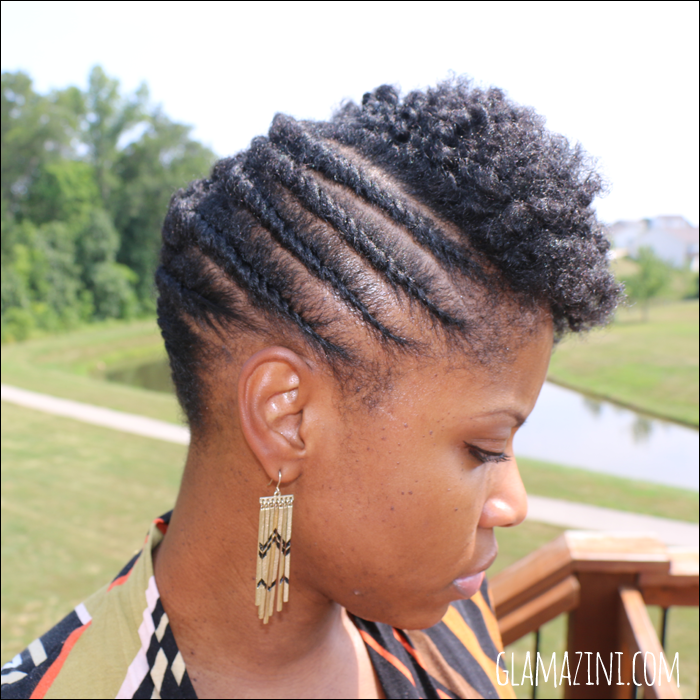 Btw, who remembers my side with alopecia. That's it pictured above. Better but not perfect.
This shot below made my jaw drop.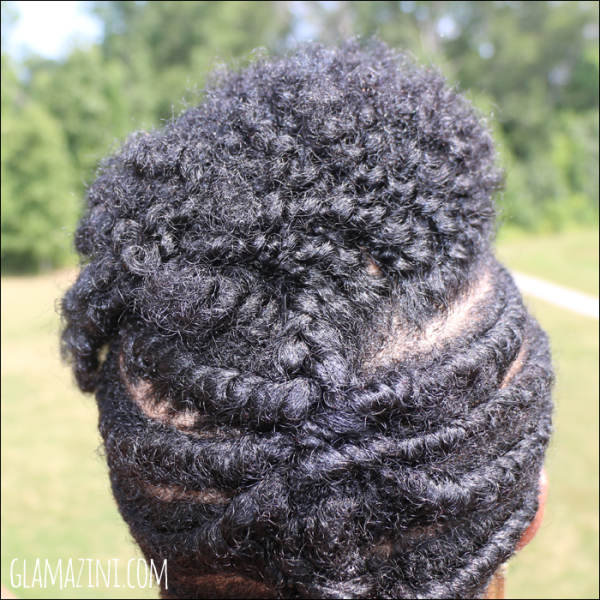 No body told me that was on my head, I should've been strutting more! LOL! Oh and I'm not saying the parts in the back were nice … but what I am saying it you make it work, rock it like you mean it, and the rest will fall into place *takes a bow*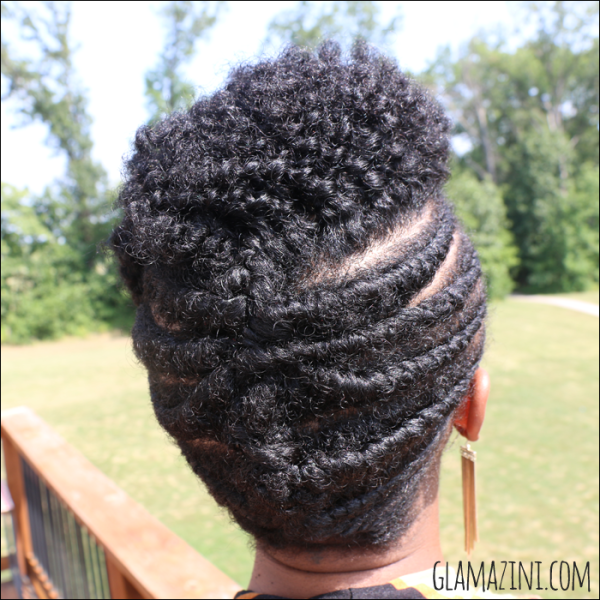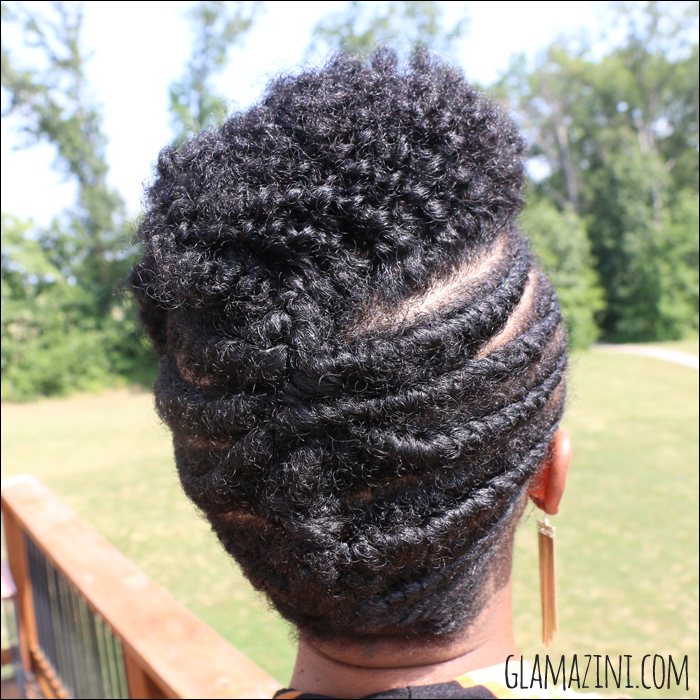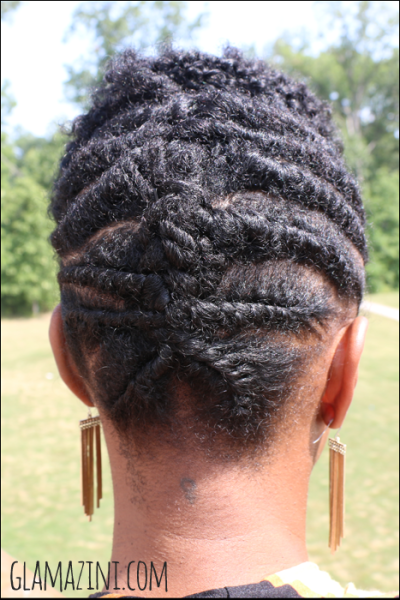 Oh and if you're wondering what I'm wearing here's the rundown:
Earrings – Soft Surroundings
Dress – Long Tall Sally (swiped from my mother)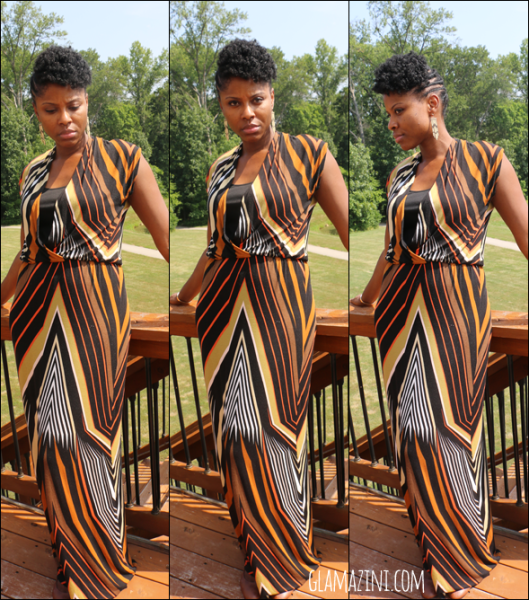 How you liked the style, let me know if you want a tutorial and see you tomorrow!