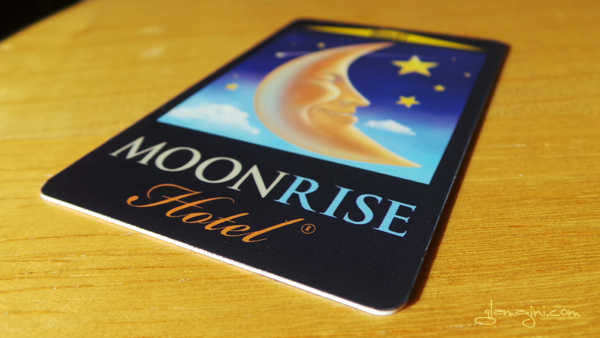 A few weeks ago my girl Danyelle of TheCubicleChick.com invited the St. Louis members of my mastermind group, affectionately called the "Sistatribe", to a little overnight-girls-night-staycation-action at the trendy Moonrise Hotel located in the popular Delmar Loop famous for its St. Louis Walk of Fame . Who is going to say no to that? Not Glamazini!  Kesha of Uncommonchick.com and I met up with Danyelle for dinner at Ruth's Chris Steakhouse then head to the Moonrise Hotel where we stayed in the Mary Wickes suite, named for the St. Louis born actress who had an extensive film and Broadway career (but I am most familiar with from her part in the blockbuster movie Sister Act as Sister Mary Lazarus).

The fancy lit staircase at the Moonrise Hotel


Mary Wickes in Sister Act
I really enjoyed the suite, it was spacious with a separate sitting area, large comfortable couch, table and 32″ wall-mounted flat screen television. The decor of the entire hotel kinda gave me an art deco vibe with trendy quirky touches and this suite follows suit nicely.


It definitely felt like an apartment.  The bathroom was beyond roomy with access from the bedroom and common area (think "jack-and-jill") and a rain shower which I happily used the next morning after my perfect night's rest on the cushy Serta Enrapture double pillow-top mattress. (Well perfect after them girls let me go to bed at 3 a.m. ha! … can you say "late checkout").


This was the perfect spot for a girls night. The room easily accommodated us without feeling like we were stepping on each other's toes. If you're looking for a centrally located hotel in the St. Louis area I highly recommend the Moonrise Hotel.
Find out more about Moonrise Hotel at MoonriseHotel.com.
Oh I almost forgot, while we were there this happened:

Notice the elevators … meaning we are not in our room. Carry on.