Picking up where we left off, I'm FINALLY near the end of 2010 when it comes to sharing pictures

 (yes in March lol). 
I washed my hair, put in in braids for a few days, and was now taking the braids down (while dead tired

) to go and get my hair trimmed and styled for the Coffee, Curls & Cupcakes natural hair forum.
Here I was after I took the box braids down at like 1AM.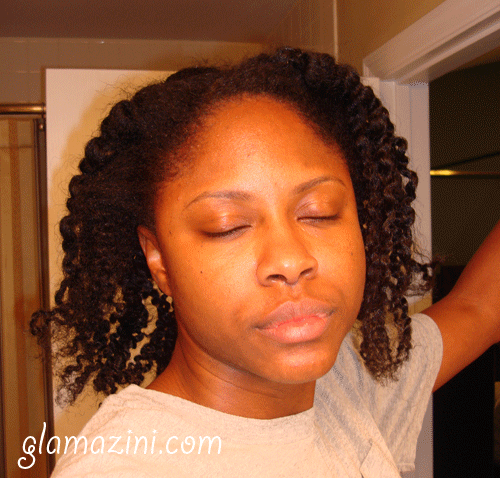 Here is the back.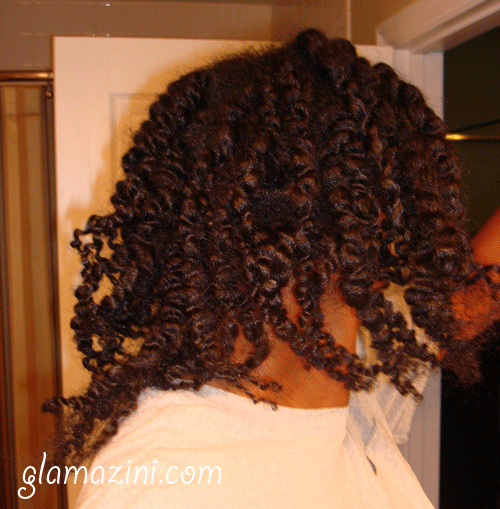 Here is the side (look how tired and out of it I look, poor thing

).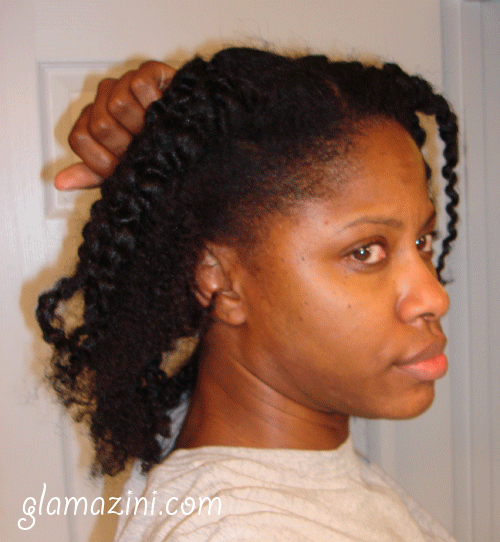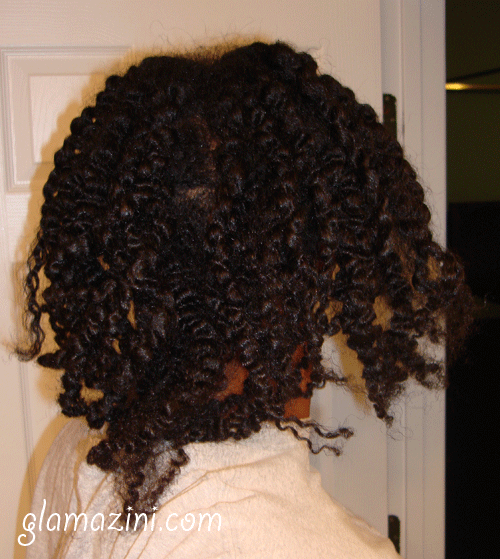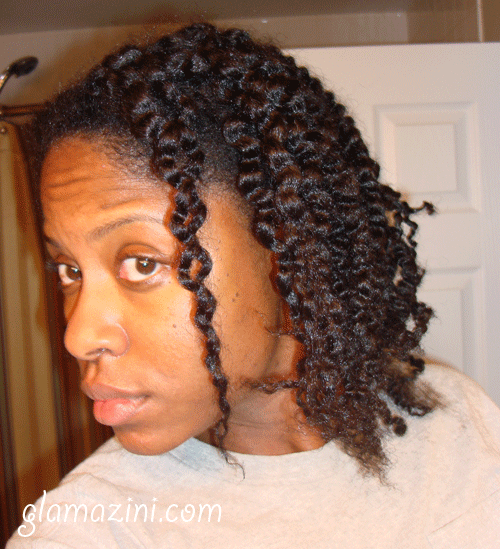 This is the inspiration style.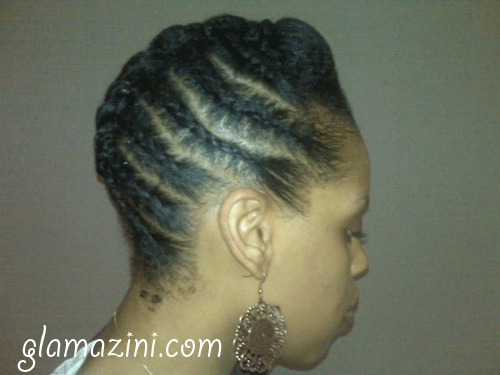 Here I am the next morning not looking too awake (lol, I remember it was early and I had my cup of coffee in hand

).  Chi Chihad already washed my hair at this point, and was about to detangle, blow dry and trim it.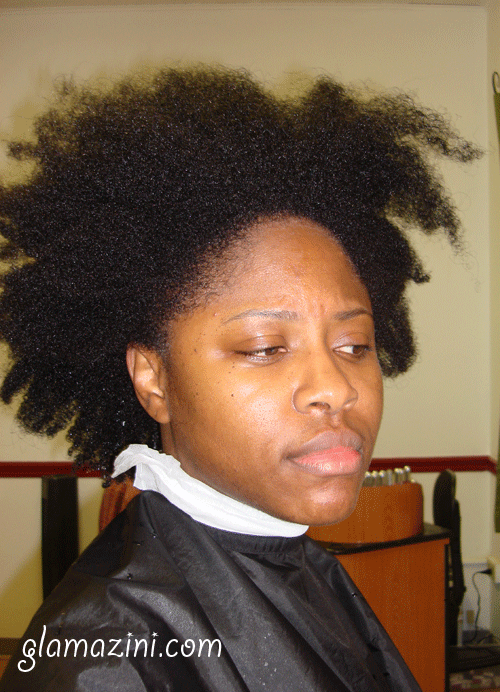 Pay attention because the following pictures are a great illustration of my shrinkage (and varying textures).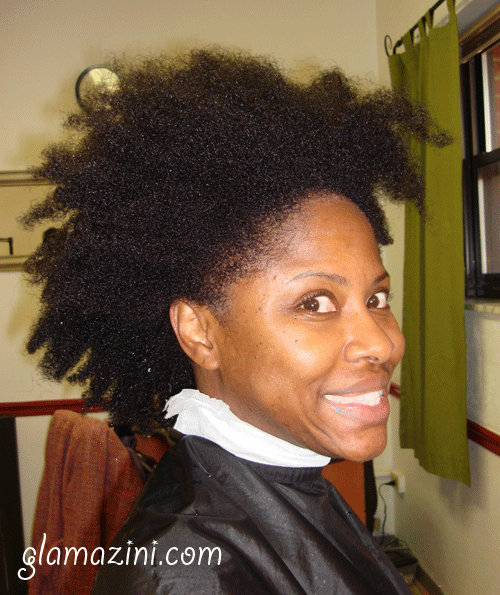 Me goofing off trying to get Chi Chi in the shot.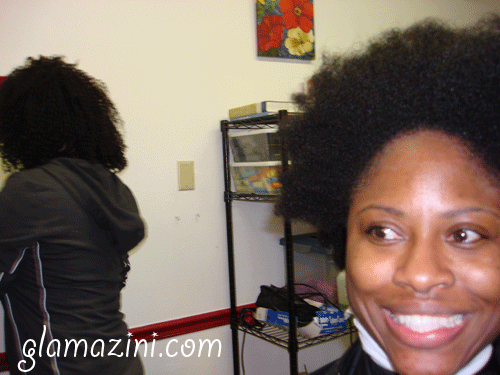 Tada!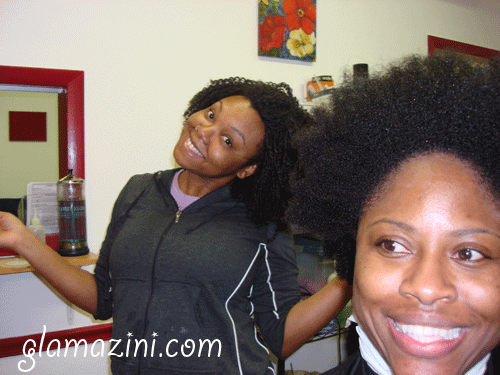 Here I am getting worked on (I look like a satellite).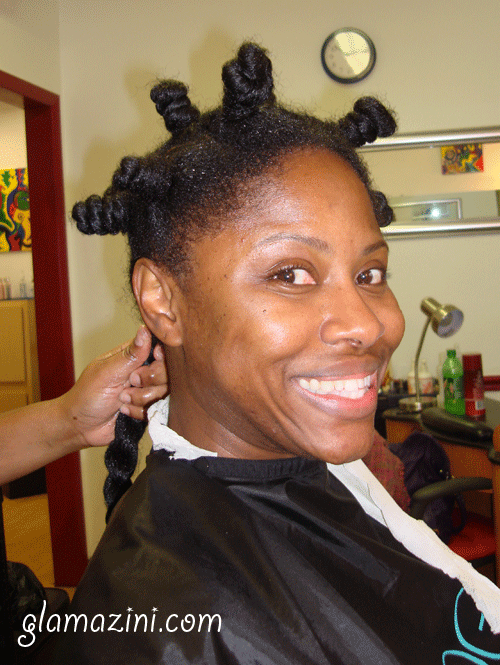 This twist was so ridiculous that she had to take a photo with her phone. I never saw this until after the fact, so I got her to send me the picture and now it's in the header of my blog because I'm so amazed. Wow.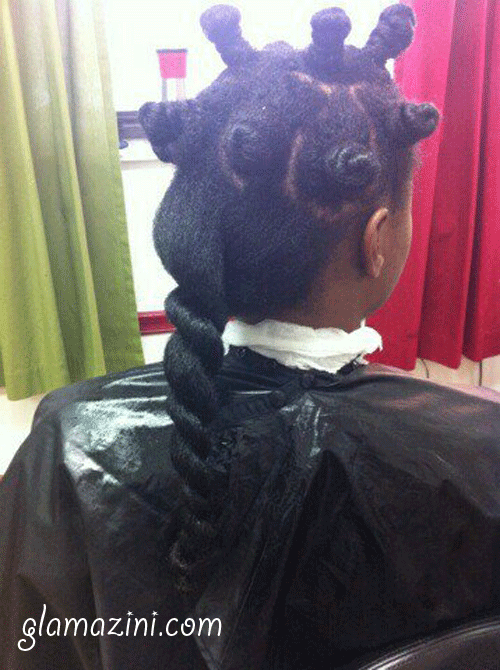 Here I am all blow dried. Amazing.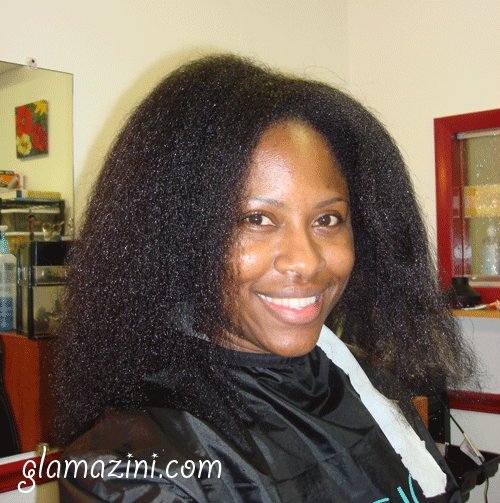 Here's the back.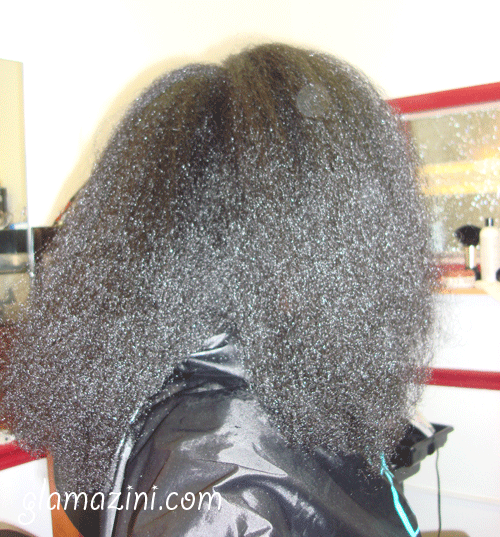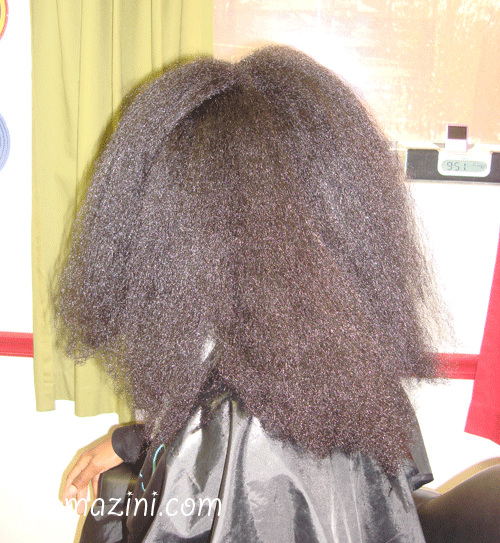 Look at my grays creeping over the top LOL!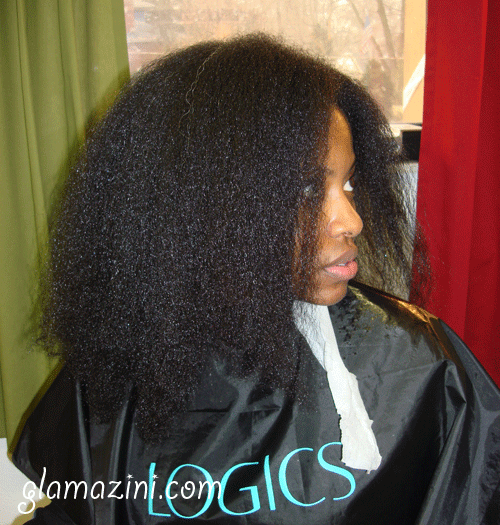 She then cornrowed my sides and twisted the ends.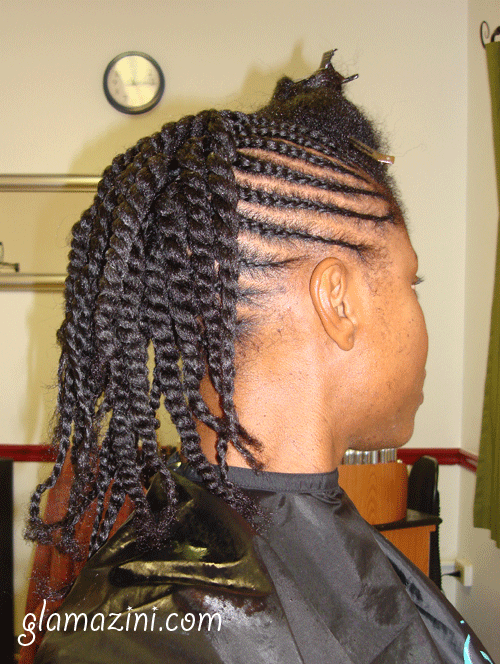 At this point she told me I should leave it like this to wear to the natural hair event the next day to "show my nappy rank".  LOL, but honestly I don't feel the need to "show rank" to anyone because I know what's on my head and that's all that matters to me.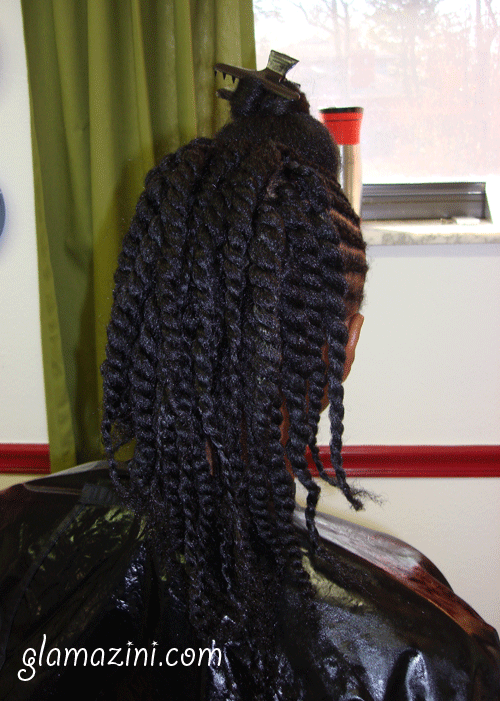 Tada!  After much strategizing and finger magic she got all that hair into a pompadour on top of my head.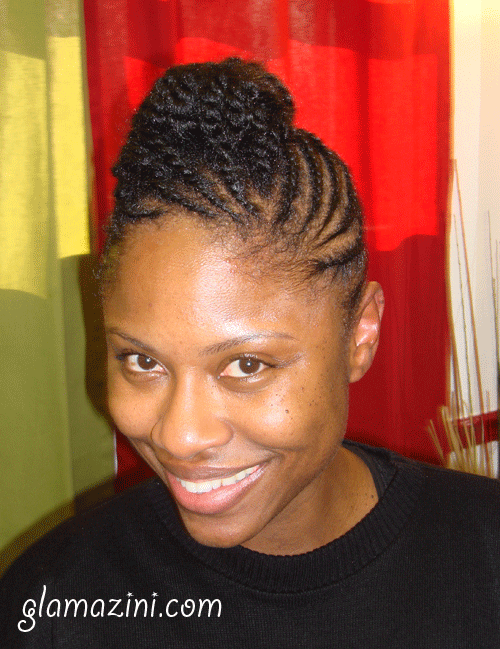 Trust me, the woman is a wizard 'cause it took some serious work to get it to look like this but she did it and I absolutely LOVED it!  Better than I even expected.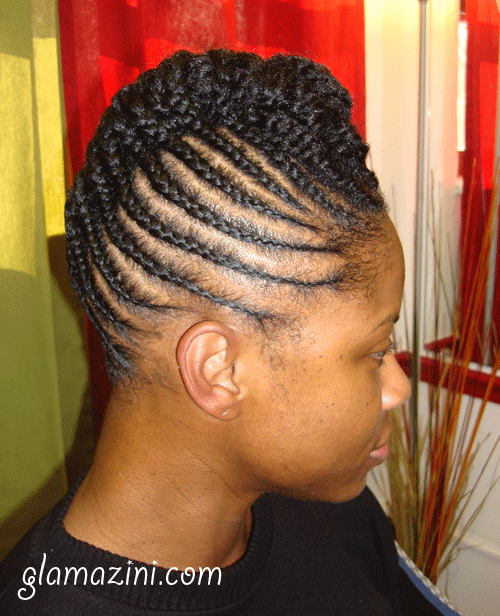 Look how pretty!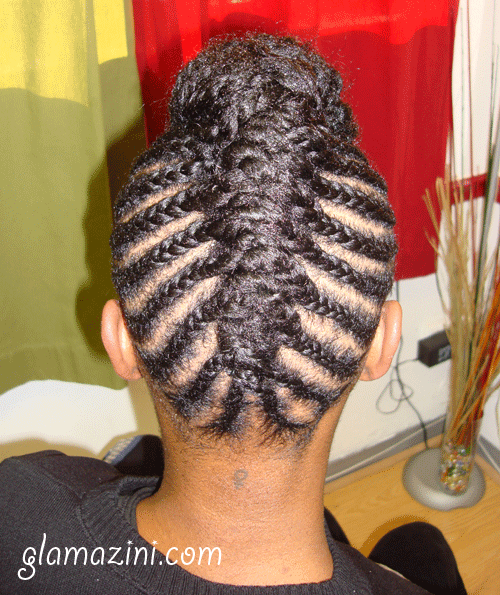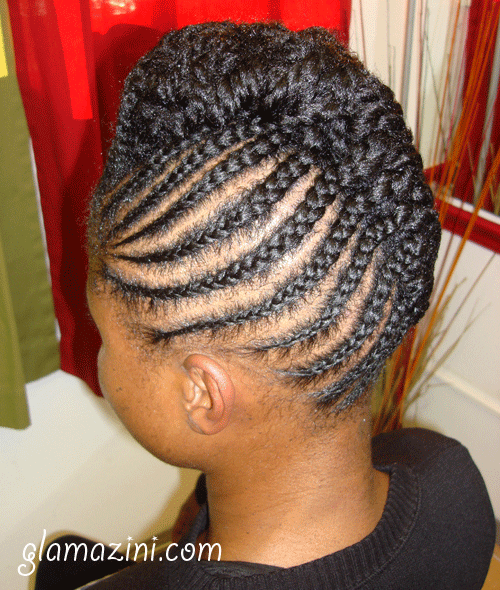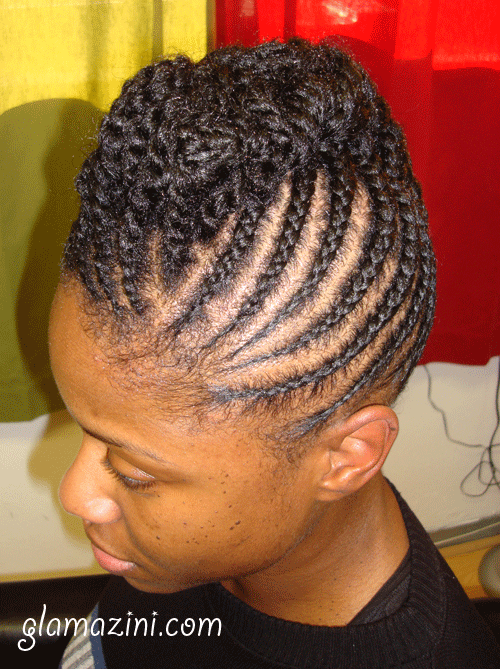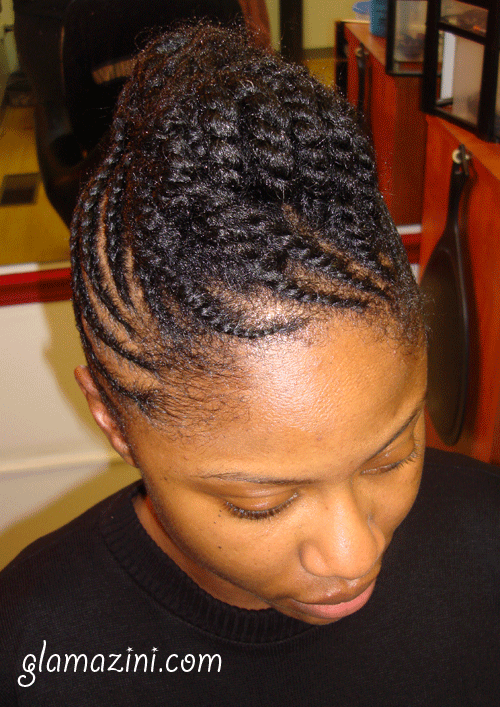 As usual, we took our "I conquered In's hair because I am the bomb dang it" after-style picture.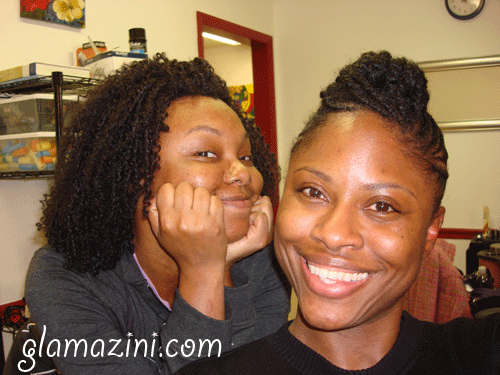 If you want to see this style in action, check out the following videos:
Me taking down the braids and shots from the styling session above.
Me venting about Christians sometimes doing the most.
Me dressed as a Christmas tree (and hubby dressed as Rudolph).
Thanks for visiting! 


~~~~~~
All products mentioned were bought by me for me with my dollars.