Who remembers last year when I wholeheartedly vouched for my beloved Dream Belly Stretch Mark Butter sent to me during my pregnancy by the generous souls at Fairhaven Health?  If you don't, click HERE to go read my review then come back to this post … I'll wait.
*insert me filing nails*
Ok, so you see how much I loved that stuff aaaand I can now update you on what my stomach is looking like 14 month after having my baby.  If you watched any of my pregnancy vlog videos you know I already had stretchmarks on my hips, but I can happily report that my stomach remains stretchmark free!  Wooohoooo!  If I ever have the courage to have another child I will DEFINITELY be using the Dream Belly Butter again as well as checking out some other products from Fairhaven Health.
Which brings me to the point of this post.  The super generous people at Fairhaven Health contacted me once more and offered to set up a coupon code for my audience, and OF COURSE I said "absolutely!" because I don't want to be the only one getting savings.
BAM!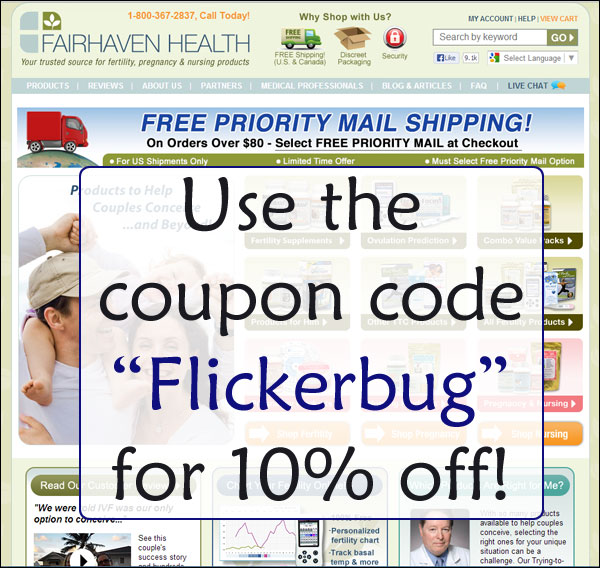 Fairhaven Health is all about natural fertility, pregnancy and nursing products so if want to check them out visit their website, and when you do use the coupon code "Flickerbug" to receive 10% off your purchase. Sweet huh?
Visit FairhavenHealth.com, use the coupon code "Flickerbug" and receive 10% off your purchase.
Be sure to share this with a friend trying to conceive, or any pregnant or nursing moms.
Have a good one!