My 2nd installment of crochet braids done with Freetress Water Wave hair went so well I decided to do another set, this time with Lord & Cliff Hip Hop Braid Hair (which I believe is discontinued but it's basically marley hair which is intended to mimic the look of kinky natural hair).
Here's the last day of the Freetress Crochet Braids.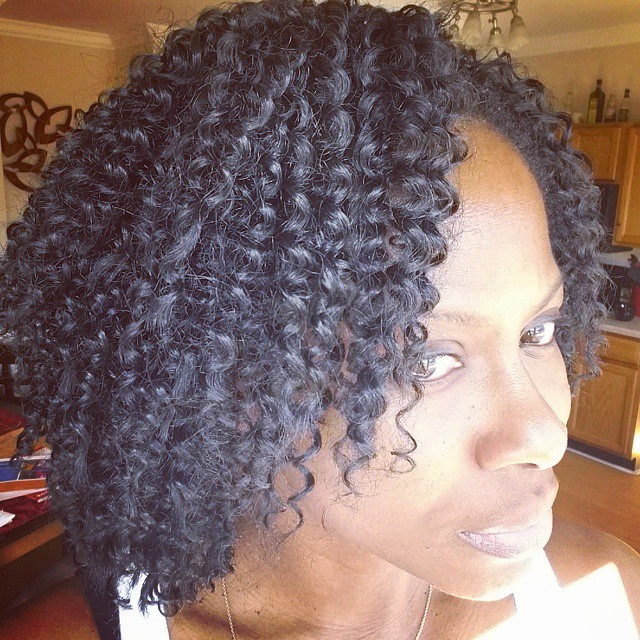 They still looked great after 4 weeks but I needed to wash my real hair so out they came.
Click here if you want to see:
Moving right along …
… this last wash day was pretty simple. After removing the crochet braids I detangled my hair using Intensive Conditioning Treatment by Creme of Nature mixed with Moisturizing Hair Oil Treatment by Clo-vee.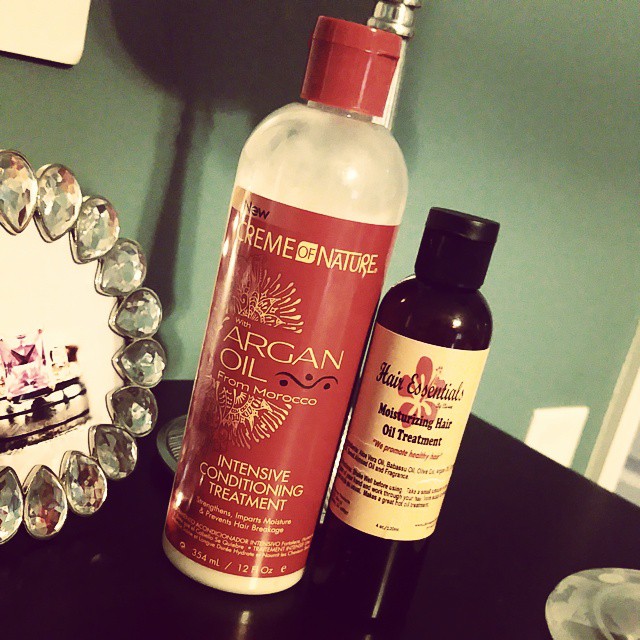 I've really been enjoying this combo as my prepoo (pre-shampoo deep conditioner). I purchased the Conditioning Treatment and received the Oil Treatment in a subscription box that I received for free last year (disclosure lol). I'm planning to purchase more because my hair just loves it (must be that hibiscus on the label lol).
After washing, I used As I Am Leave-In Conditioner and DoubleButter Cream (both gifts from a friend) to braid my hair into cornrows.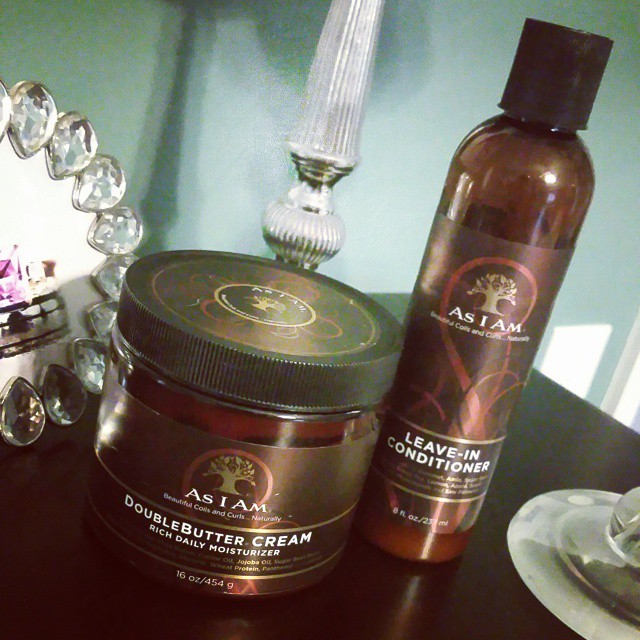 I really enjoy these products as well and would repurchase, however I don't foresee that happening because I have so many other products to use and other products that work just as well or better. #bloggerproblems
Moving right along …
… this time I tried a new braid pattern, inspired by Belladeeyah.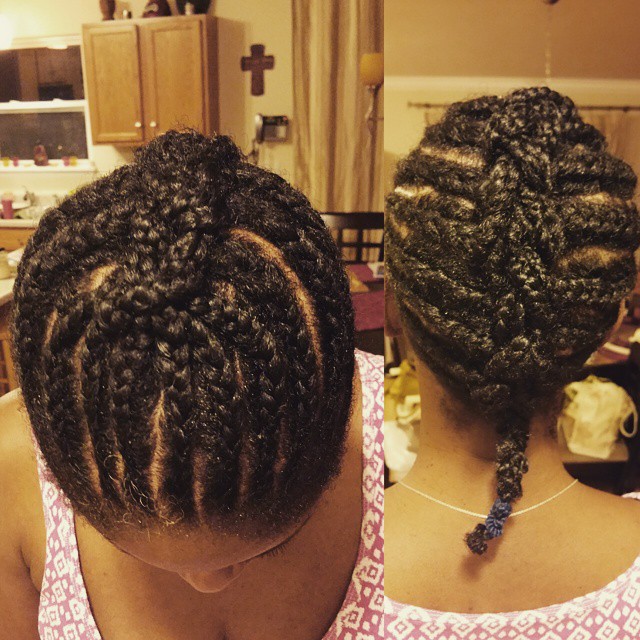 So far so good with this braid pattern BUT I think I'm gonna tweak it just a bit the next time I do an installation (which most likely won't be until Fall because Ini no do fake hair once the weather gets warmer because sweat). My cornrow skills are shaky and I can't get that large braid going down the back not to be bulky, so it adds bulk, that I then have to hide, to the crochet braids.

And now the moment you've been waiting for

My current crochet braids done with Lord & Cliff Hip Hop Braid Hair (Marley Hair)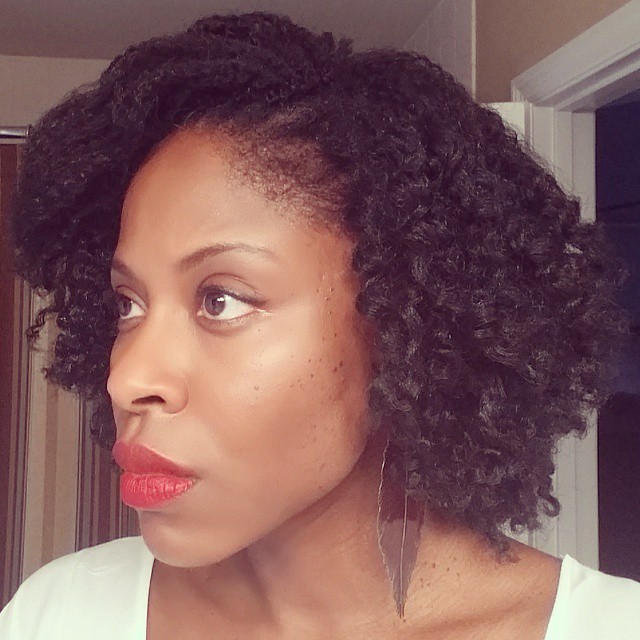 I'm cute right?

Right?

Right!

I better be

'cause I hate this marley hair and will never do another full head of crochet braids with any marley hair ever ever again. Never*. Like ever.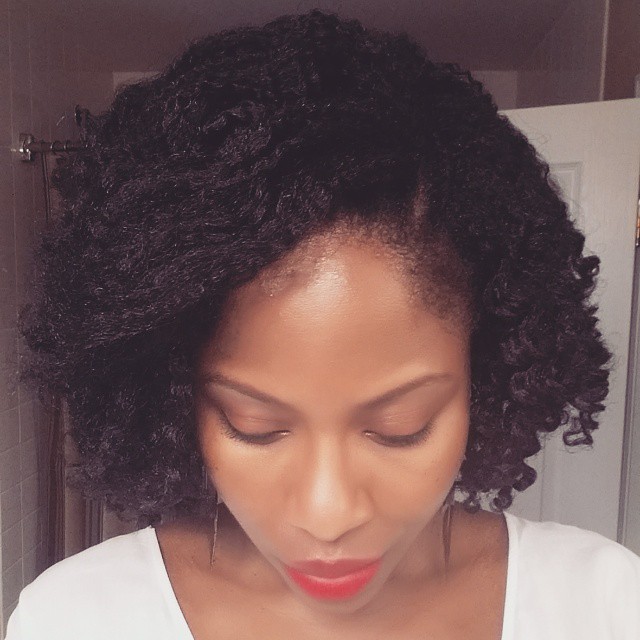 Yes yes, I know it's cute and all … now. But this is A WEEK after I originally installed the hair then proceeded to put in in big twists, pin the twists down and walk around the house clueless on how to make the hair look good in my eyes. Don't believe me … here ya go. Not only that, it was stiffer then the marley hair I used last year and … yeah … I'm just not that into it.

Anyhoo … finally last Saturday I did some failed 3-strand twists (my first attempt at them ever by the way), dipped the hair in hot water (like in this video), and ended up with this floppy frizzy twistout-like situation.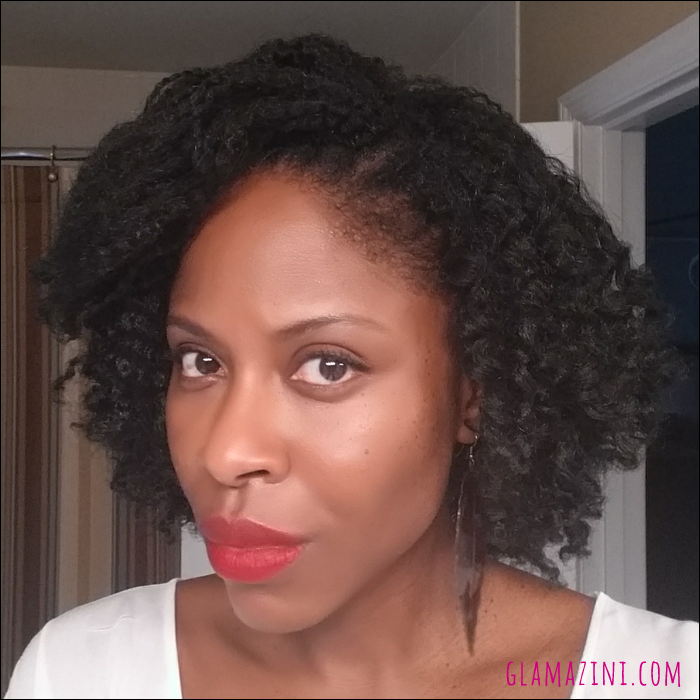 Not to be bested by a hairstyle (if you know me you know I win all hair battles LOL! #glamazinisuckas #dropsmic #picksupmicbecauseImnotdonewiththisblogpost), I styled the hair to the best of my ability, put on some lipstick powder and paint and went to church.
I've received plenty of compliments in person and online … enough to make me reconsider doing this style again … but I won't … because look good and lot's of work isn't worth it to me, especially since I can grow my own hair to look just like this with less humbug, tangles and such. Not worth it.
Here's the back btw:
Not bad, not good, the front and sides look much better in my opinion.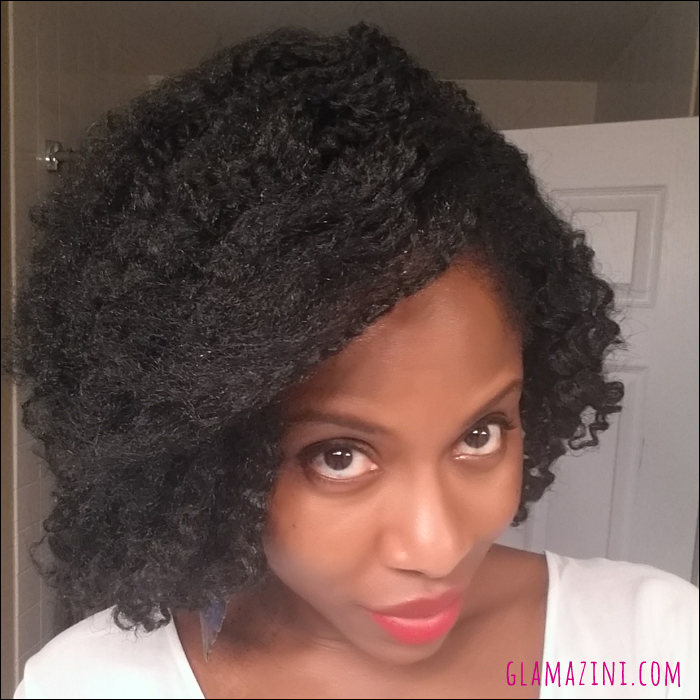 There you have it. My current, and last ever, full head of crochet braids done with marley hair.
I'm planning on trying a perm rod set on them this weekend see what happens. Stay tuned for those results. If you're curious I installed these the exact same way I did the last set so >>CHECK OUT MY TUTORIAL ON HOW TO INSTALL THESE CROCHET BRAIDS<< if you want replicate this style yourself. I maintain them exactly the same as well so >>check out this post<< if you want to see what I did. Only difference is I pin curl the hair in large sections, and secure with bobby pins each night before bed.
Have you done crochet braids with marley hair before? Did you like them? Hate them? How did you style them?
*ok never say never 'cause you never know right? but I have no plans on ever doing it…ever…ever…yeah never lol.