Would you believe I'm just getting to post hair pictures from my cruise in May?! (of course you would since you're here, reading, and never saw nay a hair photo posted YET!). Ini sorry.
Anyhoo …
I asked hubby how he wanted my hair for the cruise, and he picked my mohawk from end of 2009.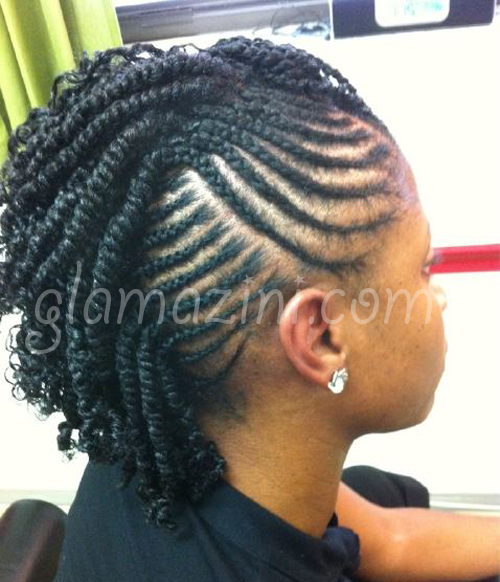 Once again my girl Chi Chi knocked it out the park with yet another fabulous style! This time my hair was longer and it was done on wet hair so it's all curly and suches. 🙂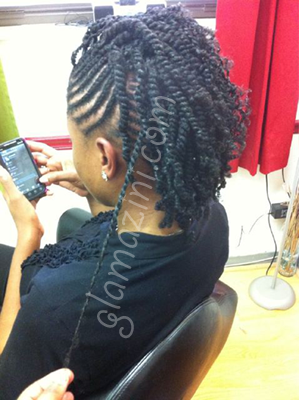 As I said, my hair is getting ridiculously long. See Chi Chi pulling a twist to show the length above?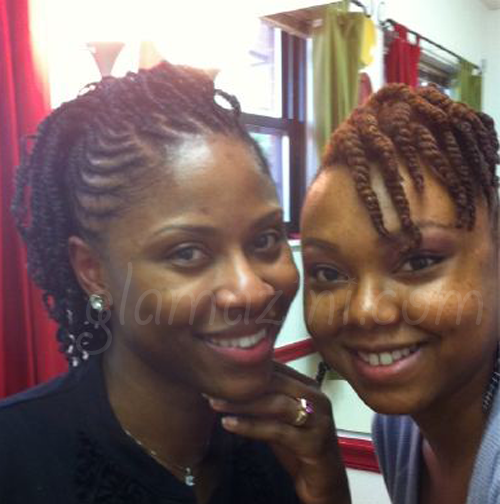 Of course we grabbed the usual "I conquered Ini's hair 'cause I am the bomb stylist" picture after the fact.
The picture below was taking right after hubby and I arrived in Barcelona, Spain for our cruise a week later. I love this style because it's so versatile. I prefer to wear it with a hump at the top as pictured below.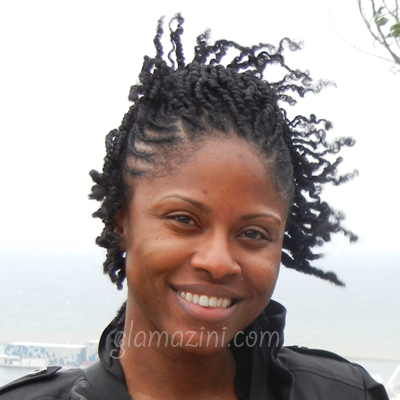 The photo below was the same style the next day in Eze, France with the same hump at the top secured with large curved bobby pins that a friend from India gave me.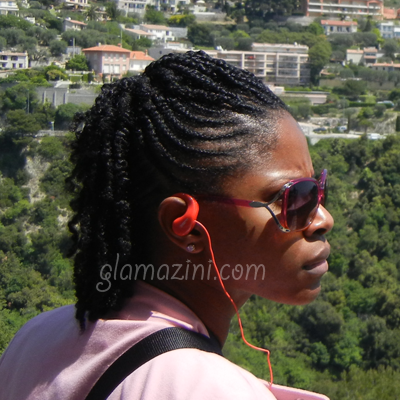 and the next day in Florence, Italy, this time in a ponytail in the back and the front is hanging in a side bang (see I told you it was versatile).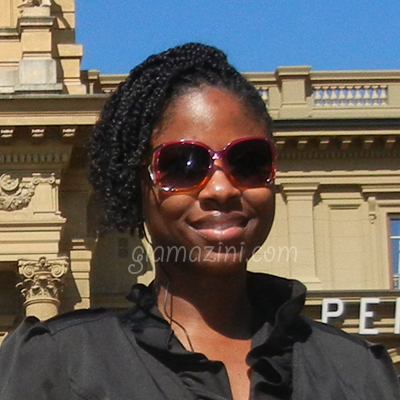 Same day, blowing in the wind in Florence … don't I look swagalicious! LOL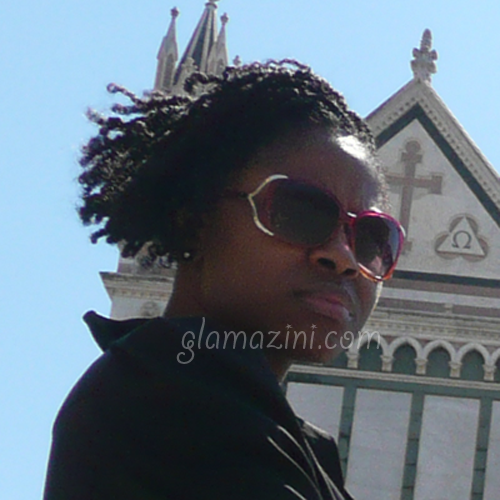 And here's the same style in an updo after dinner on the ship.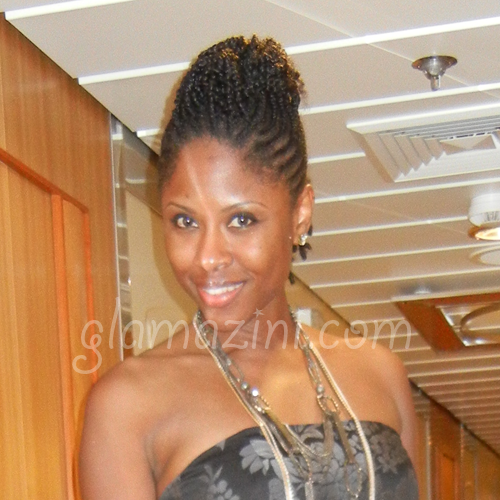 Here are some close-ups of that style above. My hair is so long and big in the back that I had to use a banana clip to bunch it back into the mohawk that it was braided in, otherwise it just looked like loose twists.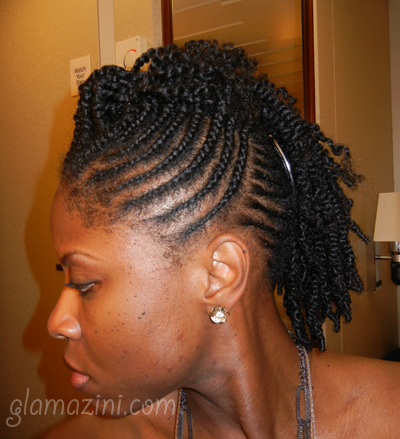 The top is in a higher messier hump than usual, sorta pinned into reckless place with small bobby pins as I went.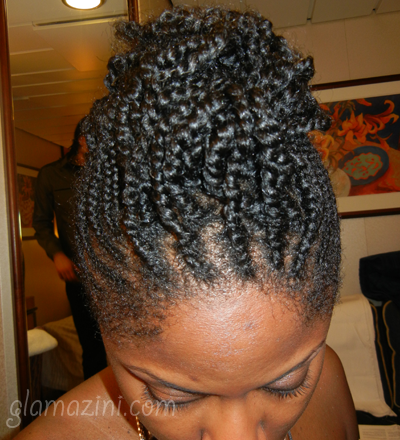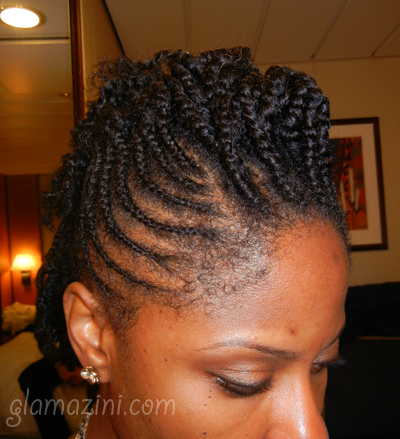 Look at me trying to look swank. LOL! BTW do you see my eyebrow?! DO YOU SEE MY EYEBROW?! *perfect* HA!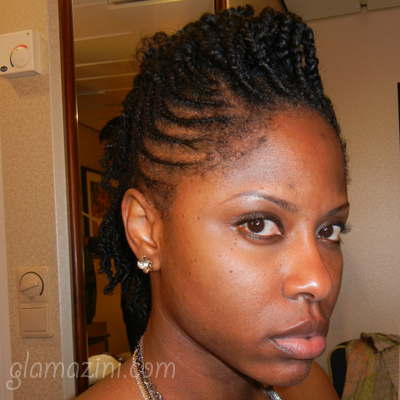 I can't imagine this style on blowdried hair if this is what it looks like done on wet hair that is shrunken up. Wow.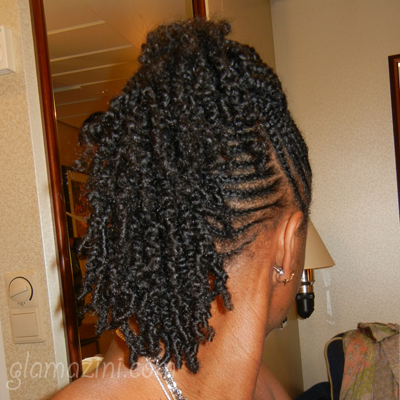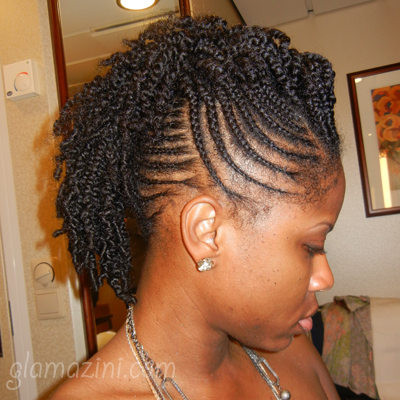 One more full body shot for the road 😀