Picking up where I left off in my last post, here are more shots of my hair styles during my cruise in May.
When I was in Rome I pulled all the twists back into a low puff with no hump at the top (rare). Here I am standing outside The Colosseum.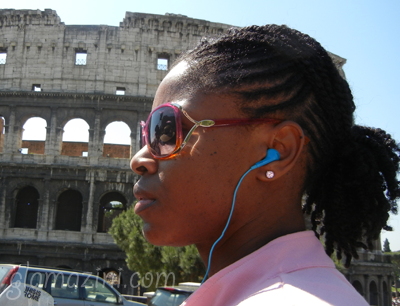 The next shot was the same day at Trevi Fountain, and it's a good shot of the front of my hair and how I swooped the twists down so they didn't look so "mohawky".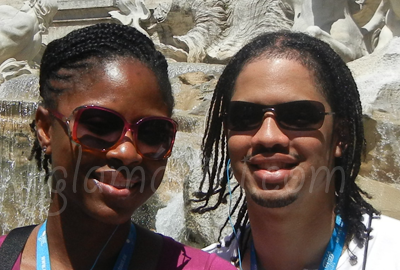 Here's an even better shot from the same day when I was standing in the courtyard of The Vatican City.  You can see the top twists swooped down and tucked into the bottom of the big twist puff.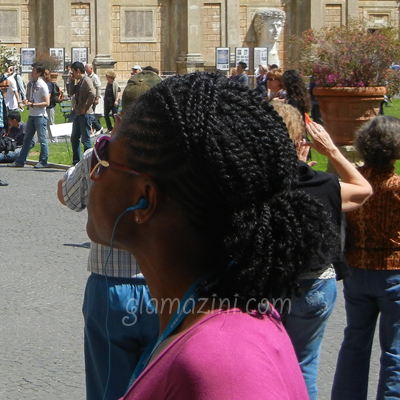 I shared this before but thought I'd toss it up once again. This statue of a Roman woman was inside the Vatican, and I though it looked like huge flattwists pulled back into a bun.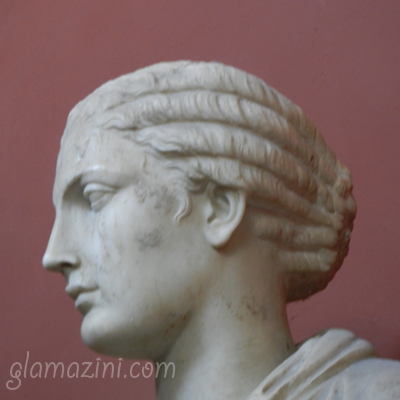 Alright, here I was a day at sea, goofing around in the room with hubby.  I just let the front of the twists hang down to the side like bangs, and I think the back was rolled up into a floppy french twist thingy and secured with a large Goody flex barrette
(I swear I love those things!)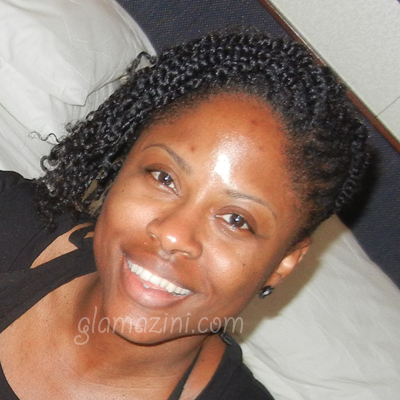 Aaaaaaaand this would be the "goofing off part" HA!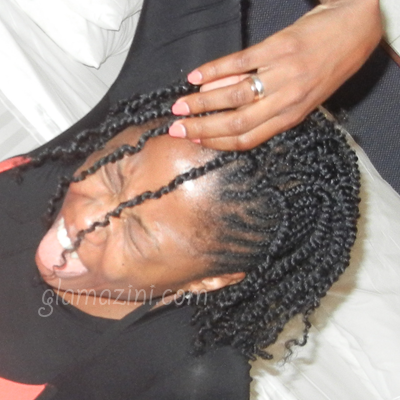 Chilling in the room with the twists let loose.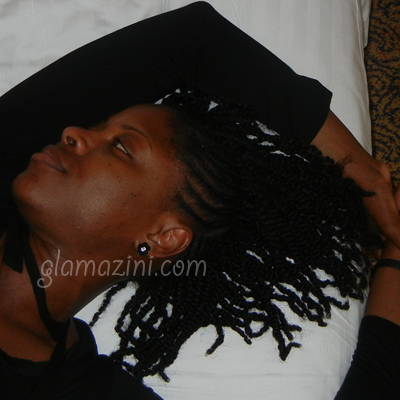 This was a formal night at dinner and hubby and I got our tablemates to snap this picture of us in the dining room.  KAPOW!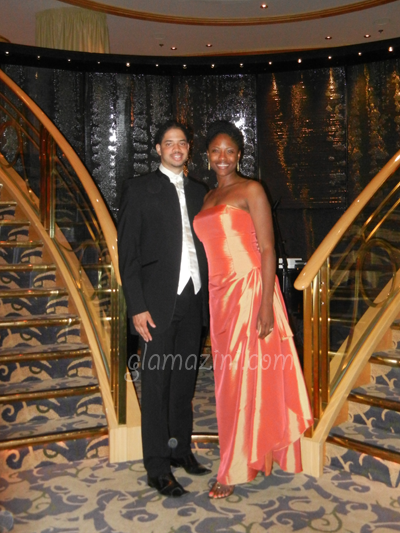 You know I wouldn't let you go without a close up of the style for the formal night.  I swooped the top part of the twists down and under, every one going to the right.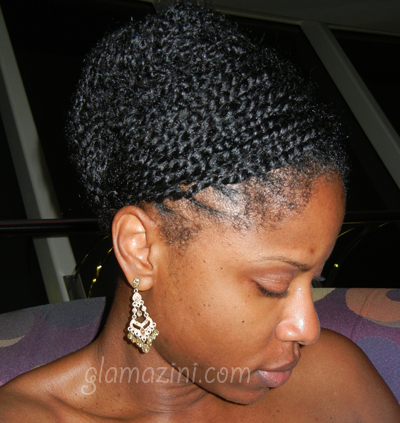 Here is the left side, which gives you a better understanding of what I mean.  The top and back sections are all going to the right side of my head. The back into a frenchroll and the toop just swooped under and pinned down.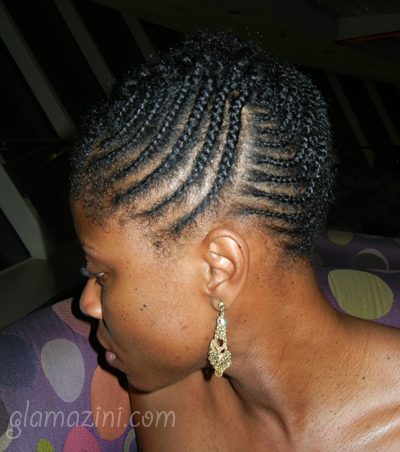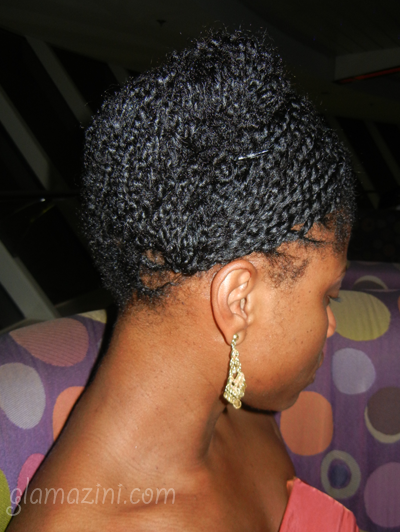 Here is a great shot of the back.  I made this style up as I went (which I do 90% of the time) and I thought in the end it was "ok" but I could've done better.  Either way, looking back at the pictures now I think the twists look so nice, shiny and full so I'd say it was an overall winner.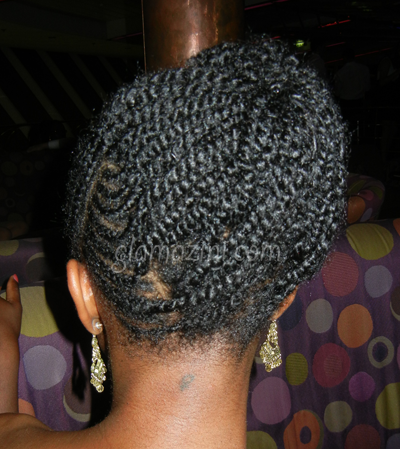 Until next time Glam Fam I wish you
Life, Liberty & The Pursuit of Nappyness,

@Glamazini | facebook.com/IamGlamazini | youtube.com/Glamazini | Google+