This is post numero 3 of shots of my hair styles during my cruise in May.  Click here to read post number 1, and here to read post number 2.
The day at the Parthenon in Greece was pretty easy-going hair-wise. I let the twists hang where ever they wanted to. Here I am standing on the Acropolis looking out over Athens, Greece. My hair is so full you wouldn't know it was cornrowed on the sides from this vantage point.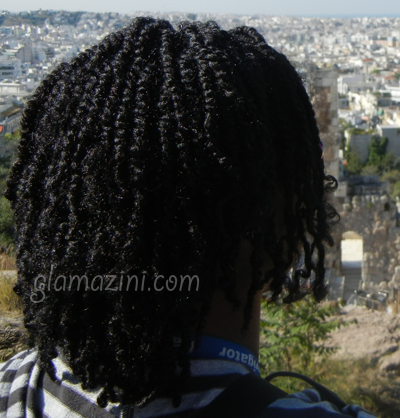 Here's a great shot of the front that day while I stood in front of the Parthenon. Like I said, this is what it looked like when I did nothing and let it fall as it wanted too.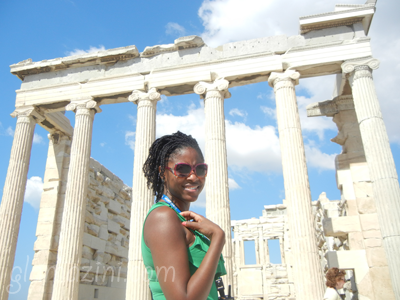 The same shot above except closer so you can see the detail of my hair. 🙂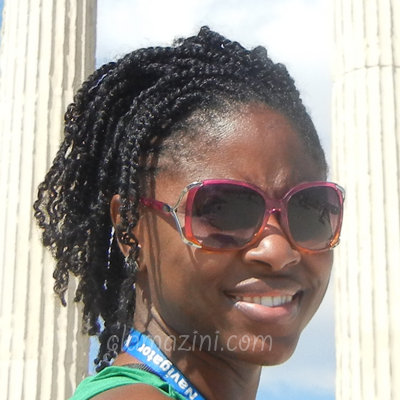 Don't forget hubby, rocking his usual individual box braids (done by moi).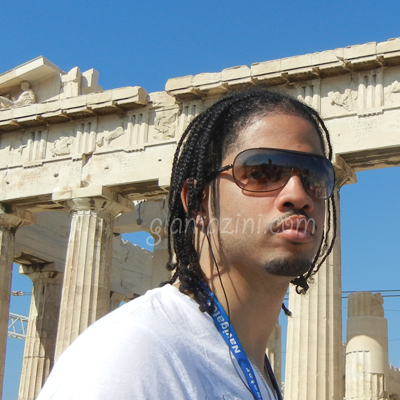 Later that day we went to a La Plaka, a shopping district in downtown Athens. Here I am at a street cafe about to eat. By this time I'd clipped the front of the twists out of the way so they wouldn't bother me while I ate. I don't remember, but I'm sure I used my Goody Flex Barrette
.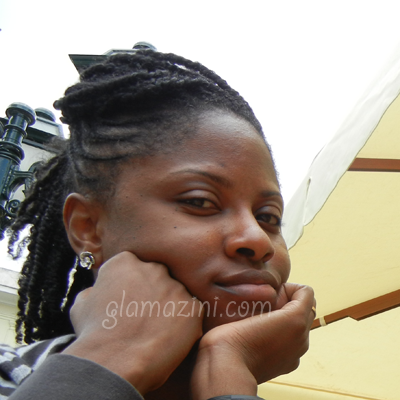 Later that night I wore the back of my twists pinned up to dinner with the front hanging to the side like this: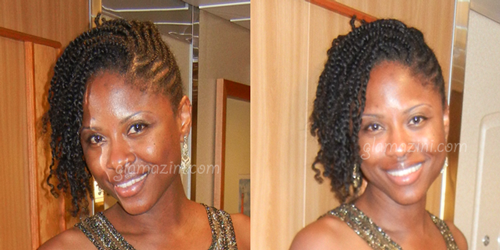 The next day in Ephesus I was back to my usual hump on the top (done with bobby pins and/or the Goody flex barrette
) and letting the back do whatever it wanted to like so: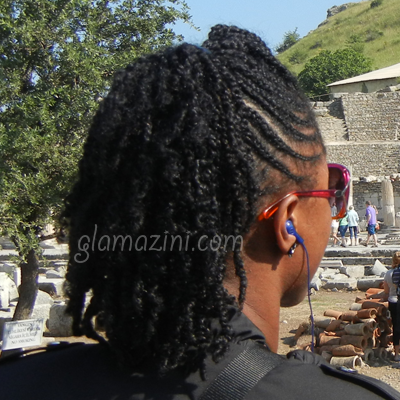 Here's a shot of the front while I walked around in Ephesus.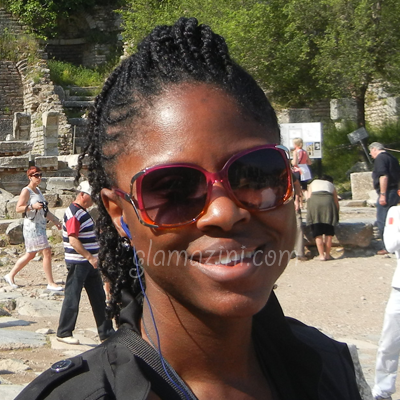 Well that's it for now. I have 1 more post in the "Cruise Hair" series BUT I think I should get last cruise post up before I do that huh? #theshame. Stay tuned!
Until next time Glam Fam I wish you
Life, Liberty & The Pursuit of Nappyness,

@Glamazini | facebook.com/IamGlamazini | youtube.com/Glamazini | Google+