This is the last post of shots of my hair styles during my cruise in May.  Click here to read post number 1, here to read post number 2, and here to read post number 3.
If you read the posts from the actual cruise, you'll remember that hubby and I got sick after our day in Santorini, Greece. Well here I am that day, feeling the preliminary effects of norovirus.  Good times.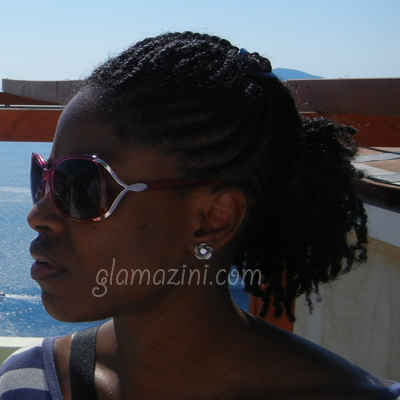 My hair was pulled back into a ponytail with the top laid as flat as possible with one small Goody brand ouchless flex barrette
.  This next photo is a great shot of how it was done.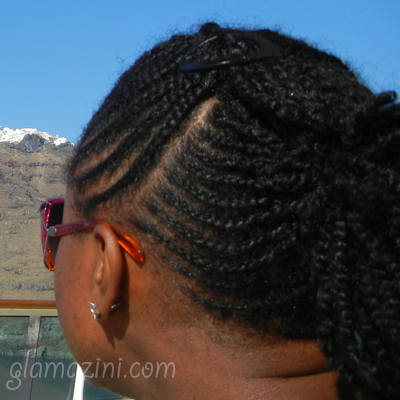 On a subsequent formal dinner night on the cruise ship (not the night after Santorini because we were sick as dogs), I created this masterpiece. I swear I just love my hair sometimes!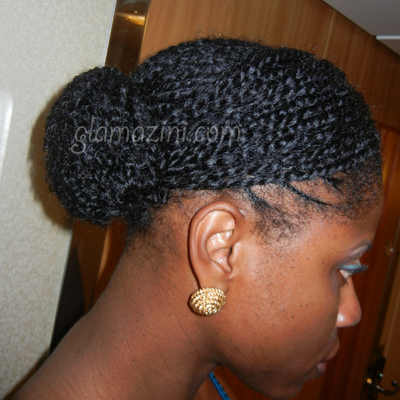 The front was pulled tight down to one side (pictured above) and pinned down.  The remainder of the twists were pulled into a large bun on the side (pictured below).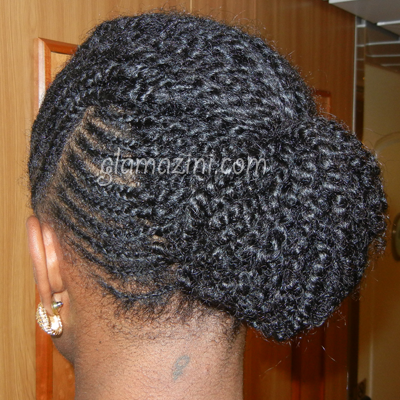 What's not to love, seriously?  This hairstyle is my #1 favorite for the sheer versatility.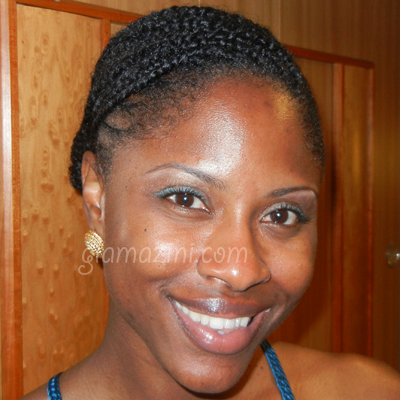 In stark contrast, here I am near the end of the trip in a market in Barcelona stuffing my face with mango.  My hair was in a lazy hump at the top secured with a large curved bobby pin, then a high ponytail.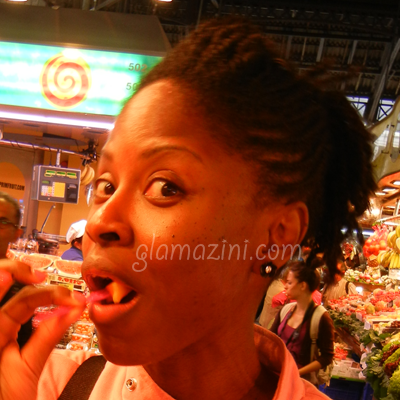 Unfortunately hubby and I were in a rush that night and I was so busy taking video and pictures of the flamenco dancers I forgot to snap a shot of the back of this style. The front was pinned down to the side and the twists in the back were in 1 large cornrow braid with the end tucked under.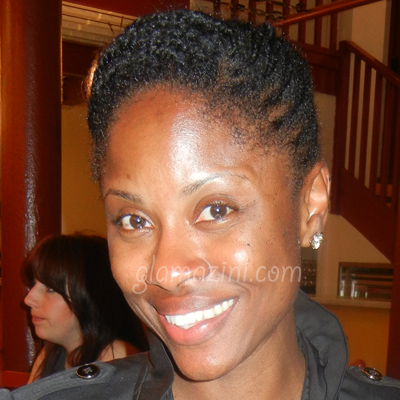 The remainder of our stay in Barcelona I really did nothing with my hair. One day I strolled around with it like this, just letting it do whatever it wanted to, then later pulled it into a lazy ponytail.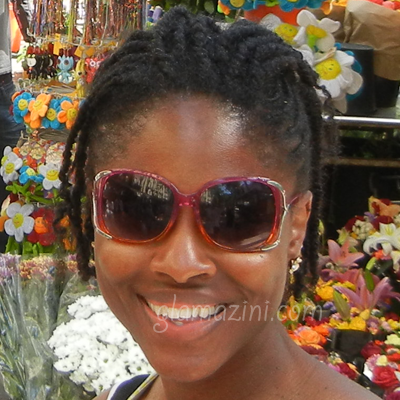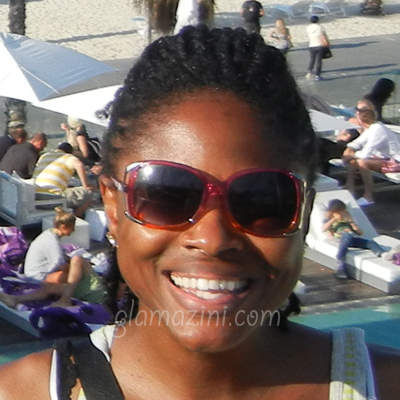 The last shot is me on the last day of our amazing trip on the beach in Barcelona.  I highly recommend this style  if you're traveling, the versatility can't be beat!