4 days with these braids and I have an interview tomorrow. I decided to style my hair by pulling the back up and curling the front.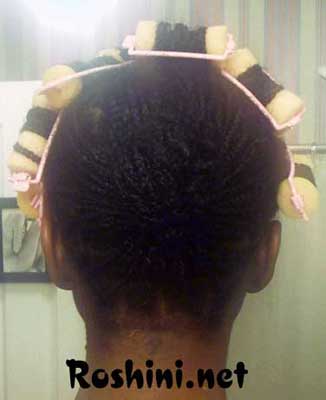 This is a dark picture but I rinsed my hair and slathered it with coconut oil. I then put the back in a ponytail using a small black rubberband. I rolled the ends up and pinned them down.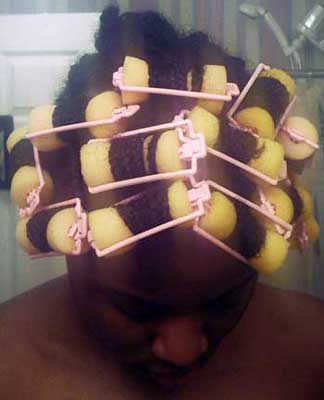 I rolled the front on sponge rollers all going forward.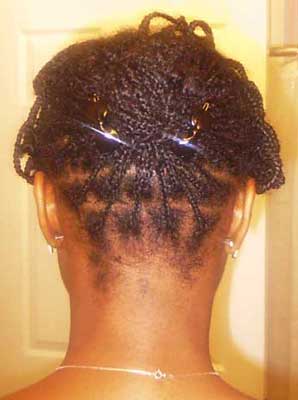 Voila! 🙂
Here I am after the interview. You can see the back better in this picture. I put two clips on the side of the ponytail for style ;).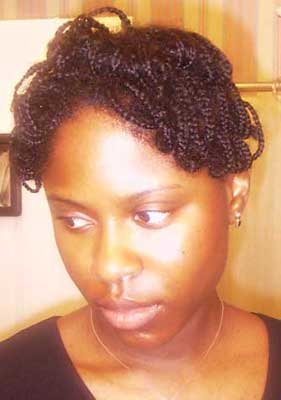 And the front. Not the best, not the worse. I had some problems with damp braids falling in my face so I had to pin some curls back. I thought it looked nicer this way than with them dangling in my eyes.
I did well in the interview and it's so a job I could do. I hope I get an offer