Yes you read that correctly

, this shoe made me have a straight up melt. down.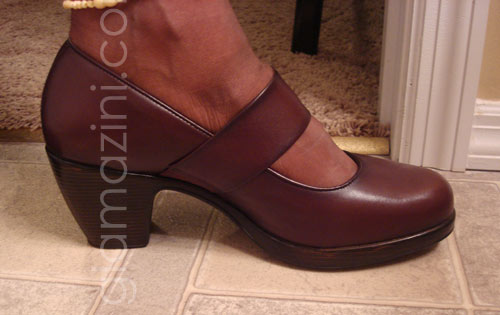 Let me start at the beginning,

By the way, if you read this post it will help a lot.
Anyhoo…as many of you all know I hurt myself and have been looking for new shoes that I can comfortably walk in AND hopefully look half way cute.  I'd previously called Dansko directly and spoken to them about my sizing (a US 12.5 now due to falling arches

) and they recommended I go with a 43-44 in open-toed shoes, 44 in closed.
The issue is…they don't make any feminine shoes in a 44

Moving right along…
…I went ahead and purchased  Dansko Brooke shoes from Zappos anticipating my eventual need for a closed shoe in the upcoming fall and winter months.  I already own two pairs of Dansko Surraya in a size 43 and 2 pairs of Dansko clogs in size 44. As an aside, both pairs of clogs fit me differently

…I've been told my multiple doctors, shoe companies, stores etc. that Dansko hand stretches its shoes so the sizing is not consistent

.
Anyhoo…moving right along…here are the actual shoes, size 43 on my feet: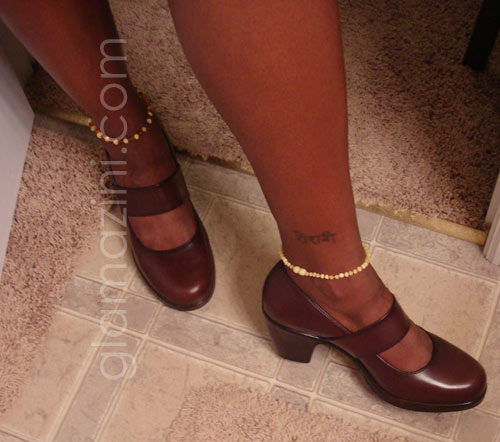 Who loves em?  I DO!!!

  Who's feet are being squeezed to death in em?  MINE ARE!!!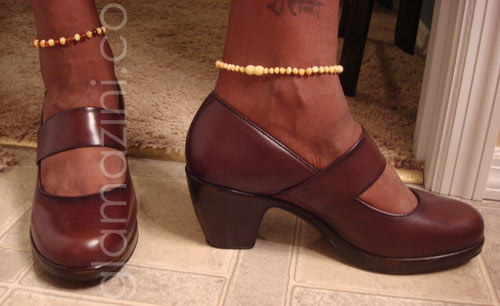 I had a meltdown ya'll. 

  I don't remember clearly now (it's been a couple months) but I do recall busting out in tears then getting hella mad. It was a combination of being in constant pain for MONTHS, not being able to wear my shoes, dance, walk regularly, or find shoes that made me look like ME and not a 94 year old or a guy.  It was just a head on collision of emotions, ESPECIALLY since I loved these shoes online, love them in person, wanted to keep them, and I could. not.  waa.

It was a bad situation (don't worry, I'm better now … weeping may endure for a night but JOY comes in the morning

)
More to come soon my shoe hunt…stay tuned
 Thanks for visiting!