I believe I shared that I've basically been wearing the same shoe all summer long: Dansko's Surraya sandal.  Well I got the black pair 1st from Amazon, then I later got the toffee crinkle patent leather from Zappos and also the regular brown (not what it's called but I don't remember) from Endless.   I eventually returned the regular brown pair to Endless but beforeI did I snapped this photo: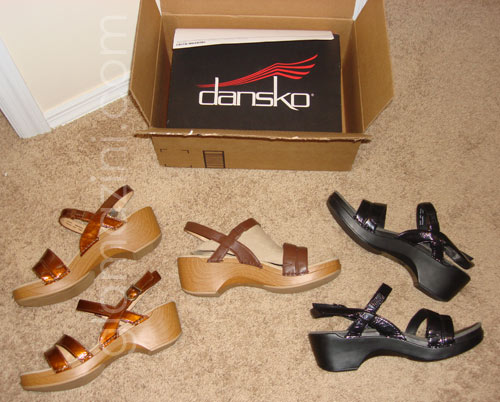 Cool huh?! 

  These are all size 43, which I can get away with only because the shoe is open. 
Oh, and if you have no clue why I'm wearing the same shoe every day click here.
Anyhoo, thanks for visiting.