I'm finally ready to publish this blog post.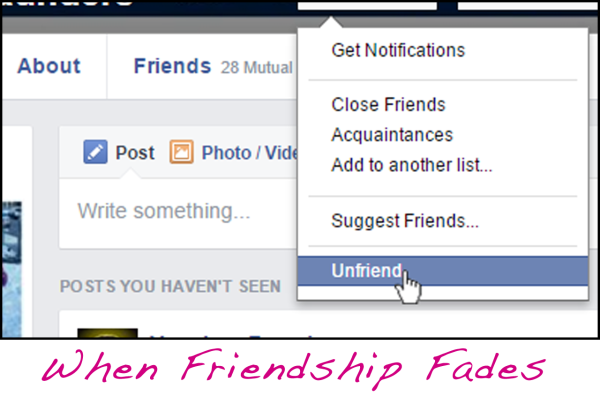 At the end of 2014, my once tight-knit group of friends ceased to exist … and I was devastated.
But let me rewind for a sec.

If you've been around my blog for some time now you've read a few posts I've done about the amazing group of friends that God has blessed me with while living in St. Louis. I'm originally from the U.S. Virgin Islands and have no blood family here (except my now 3-year-old son). I moved to St. Louis as a single woman in 1997 and knew no one except my ex (yes my ex). Since then God has allowed me to create a pretty impressive social circle, complete with acquaintances, coworkers, colleagues, church family, a husband, a son, in-laws, a best friend/sister and a seemingly solid group of core female friends.
Even more impressive is the fact that all of the women in my friend group are Christians! Eventually, we all were married, so over the years, our husbands and children all hung out and grew up together. We had a pretty impressive ride-or-die situation where we supported each other and behaved practically like pseudo-family. There were weddings, divorces, funerals, births, new jobs, new homes, hospital stays, scandals, children babysat, we aged, grew, prayed together, celebrated our good times, and held each other tight through the bad.
We basically did life together.
This video was us (guess which one I was *hee*).

I have to admit it always impressed me that so many people could get along so well for such a long period of time. As one of my friends recently said: "What we had was special."
And now that is gone.
Don't worry, no one died (thank God), we're all on this side of living, but here we sit in early 2016 and the friend GROUP is no more. It's gone. Kaput. Deceased. Ended. Stopped. Null. Void. Over. (I got more but you get the point. #done).
I know you're wondering what happened, and I can't tell it all because I'm team #tellsomekeepsome. I will say that over a year ago something rocked our group to the core. I did not know it then, but it was a death blow and our squad has never recovered.
The strangest part for me is, while others relationships in the have evaporated, I am still perfectly cool with everyone individually. This makes it even more extra weird with sprinkles on top and I hate it. You know when you didn't ask for a big ole pipin' hot heaping scoop of someone else's drama but you get it served to you anyway. Yeah that.

At first it was like someone kicked me in the stomach
which is why it took so long for me to write then publish this post. Honestly, I felt stupid for how much I was affected by it all, even more so because everyone else seemed like they were cool as cucumbers. I felt like a softy and a wimp who couldn't stop thinking about it. The pain I felt was deeper than I would've even expected so that didn't help either. Trying to control or stuff my feelings just made it worse. I shed many tears and felt everything from anger to grief to denial to deep sorrow.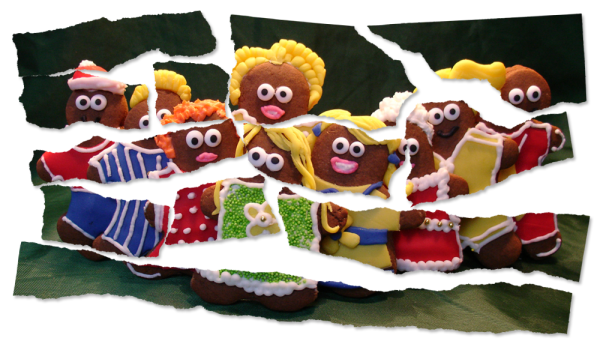 I am the only friend in our group who does not have birth family in this city so it almost felt like my family had shattered before my eyes. Clearly my friend unit was playing the role of family for me without me even realizing it until it was gone.
So here I sit, practically a year and a half after the original bomb drop on perfectly fine speaking terms with everyone involved in the demolition (all seemingly thinking they are in the right … me thinking … well … humans

). I am astonished they allowed it to get this far. I am shocked that they are willing to lose something so beautiful and unique. I am confused that some don't seem to be phased or aware that anything has been lost. I'm perplexed and disappointed that everyone seems to be minimizing the blows they've dealt and maximizing the blows they've felt. I was angry at them all for not growing through what they go through, but now I am ready to move on and let it be what it is.
This post is not about HOW to move on, it's not a cute little bullet-pointed list of solutions complete with colorful graphic, it's not me spewing expertise at you as though broken relationship can be cured in "5 Easy Steps to Overcome When Others Let You Down".
This post is about transparency.
This post is about healing. This post is to share my heart and leave it here (which my therapist often asked me why I didn't do more on this blog). This post is to let go of what was and embrace what is, friendships with rich history that have evolved but are still of great value to me. I'm hoping this post will help someone else who has felt the same way that I did know that it's a valid feeling. I haven't really gotten that validation from any human in my life (God told me I'm good though), so I'm gonna give what I wish I would receive.
Yes, it sucks.
No, you are not stupid or weak for feeling so bad for so long when everyone else seems to be ok and trucking along like nothing happened.
Yes, you will feel better, can't promise soon but you will.
Friendships change and evolve, humans are flawed and imperfect, and things don't always turn out sunshine and rainbows. Some work harder on maintaining/repairing relationship than others and ultimately friendships are a voluntary relationship that only survive when both parties do the work.
I mourned the end of a spectacular season in my life pretty deeply, but now I'm looking at it with fondness. I am happy that God allowed me to share the laughs, good times, connections and meaningful experiences with my friend group like we did for such a long time. I am thankful them heffas didn't pull this foolywang before I was in the hospital with my son 'cause wooooooooooooooo heffas. I don't agree with everything that was done but I don't have to. Moving on for me means I can only meet people where they are, not where I wish they would be.
I will give this advice:
If you find yourself in a similar situation don't take on other people's gripes or take sides if you really don't agree with a "side". I've intentionally kept myself from all that, being truthful with everyone about what I feel when asked but not being a lemming and to the best of my ability protecting my peace like a hawk and staying out of things. I'm turning 40 soon, my son is in a wheelchair, trust I got enough of my own burdens to bear, ain't taking on ones that aren't mine. #wisdom
If you just can't take it write a letter to your friend(s) but don't send it. Same thing with journaling, it all helps to get your true and valid thoughts and feeling out of your head so they don't consume you. Writing can be very therapeutic (hence this post).
Create a new normal with an old friend. This is what I'm doing. There really is no way for things to just settle right back to how they where, but there is no reason that a new version of a friendship can't begin to grow.
Lastly remember, there are other people out there waiting to be your friend so once you get your bearings get out there and develop new relationships instead of hyper-focusing on the dysfunction, end or evolution of the current ones.
Have you dealt with the end of a friendship or the demise of a squad? How did you deal with it?