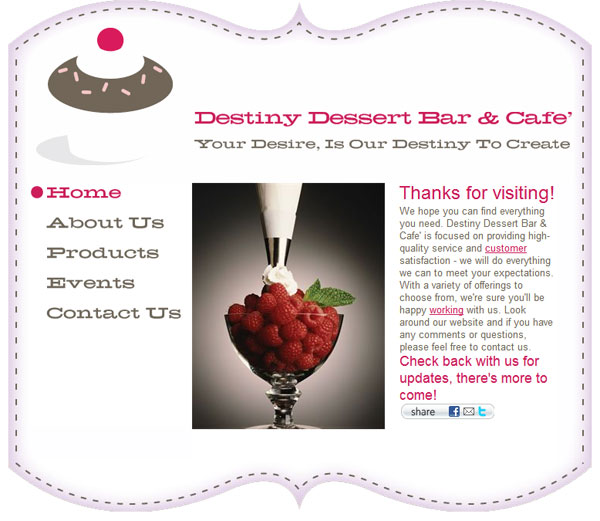 This past Easter Sunday I spent the afternoon at a friend's house eating, laughing, and generally having a amazing time.  Did I mention that I was eating … a lot and very well.  #preggomoment
Anyhoo, another friend sent over some cupcakes for the festivities and I indulged in 1 or 4 and even took some home.  I even texted her to let her know that Flickerbug and I were very appreciative of her yummy mc'yumster contributions to the days festivities, not knowing that I'd soon have the opportunity to indulge once more (and so do you!).
Well St. Louis, here you go *yumminess*
is going down in St. Louis, MO on Sunday, June 3, 2012.  This event will introduce Destiny Dessert Bar & Cafe and give everyone an opportunity to sample a few of their most popular cupcakes and cookies. The event is free, however you must RSVP to let them know you will be attending.
Click here for more information on the event and to RSVP.
For more information you can visit their website at DestinyDessertBar.com.
I'm hoping to be in attendance so see you there if you can make it, and thanks for supporting my friend!
Until next time Glam Fam I wish you
Life, Liberty & The Pursuit of Nappyness,

~~~~~~
Disclosure:  For more information about the Glamazini.com disclosure policy, click here.
photo credit: destiny dessert bar