Here are the results of relaxing the tall afro. I had to wear a clip in the front because it kept flopping into my face. I remember coming out of the salon and thinking that I hated my hair like this

.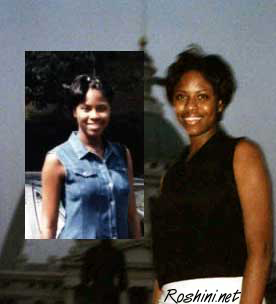 This is not a good picture at all but it is the only one I have of my first bout with human hair microbraids. I really liked the braids but the girl that did them for me used hair glue on the ends and ruined my hair.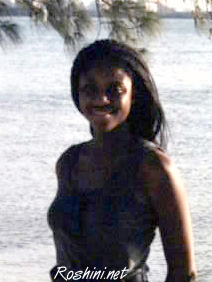 I ended up just cutting the braids out of my hair and going to short and relaxed like Halle Berry. I don't have any pictures of my hair like that because I only managed to wear my hair like that for a month and a half. I had to go to the hairdresser every week and I hated that. I could never get my hair to look like it looked when she did it, so from Friday to Sunday I'd have a hairstyle and Monday to Thursday I'd be a hot mess . My solution, I went to the barber and had him cut all my hair off again.