Yes lovelies, I'm still catching up

Remember this style?
Well I liked it so much that I decided to do it on purpose this time.
I started with the twistout from this post like so:
Then I separated it into sections and added my pre-shampoo conditioner/olive oil/honey mix as usual.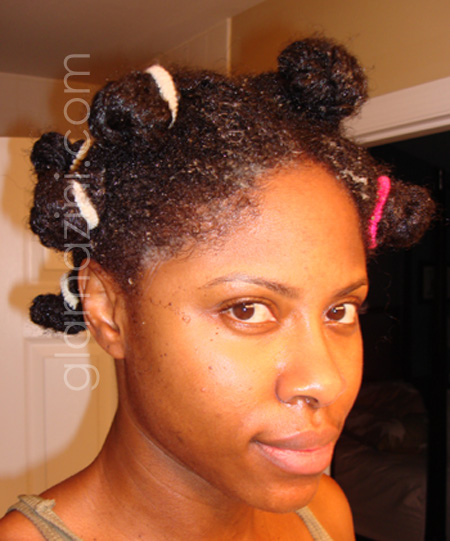 and covered said hair with a conditioner capas usual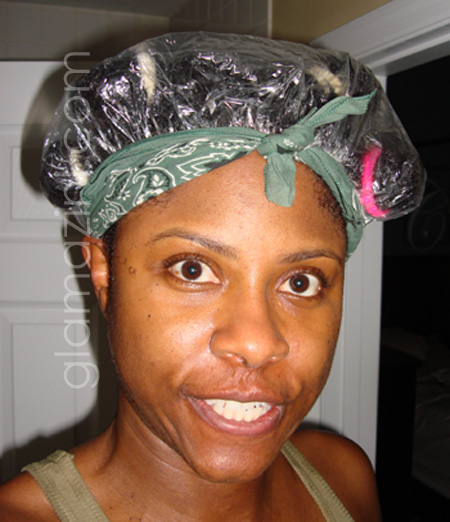 (excuse the silly face

)
Here's my arsenal of stuff this time:
Shampoo: Avalon Organics Lemon Clarifying Shampoo
Conditioner: TRESemmé Naturals Nourishing Moisture Conditioner
Detangler: Ouidad Double Detangler Comb | Here's my review.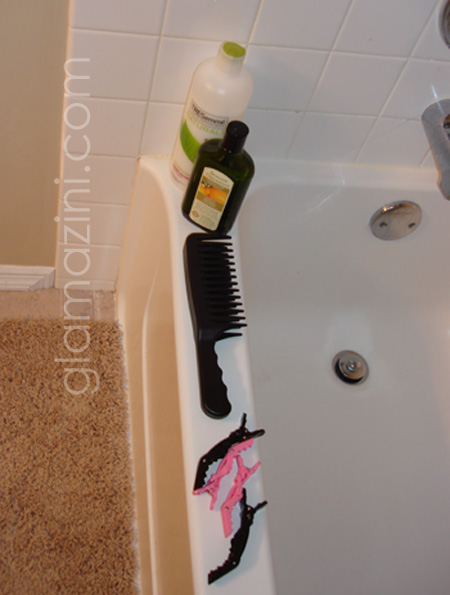 I don't have a final review on either this shampoo or conditioner YET but my first thoughts are the shampoo is great as a clarifier but smells medicinal to me (although hubby liked it), and it made my husband's scalp itch after a while. The conditioner is great diluted as a leave in but I'm not in love with it as my main conditioner.
But I digress.
I parted my hair like this in the front: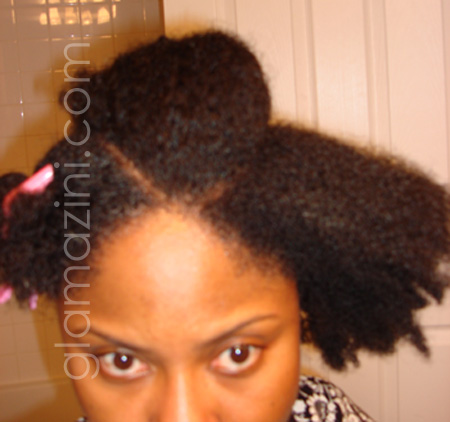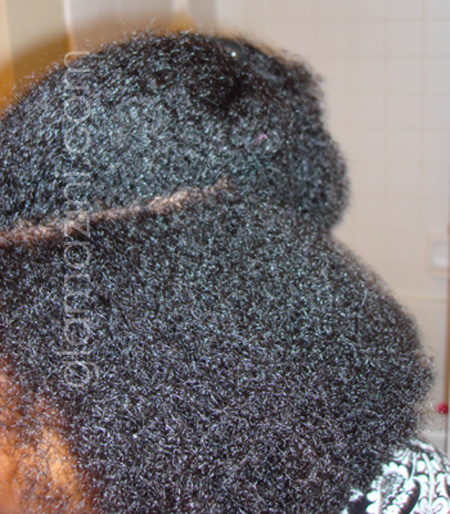 Then twisted each section on large 2-strand twists, the put them each on a rod. Oh and I also moisturized as I went.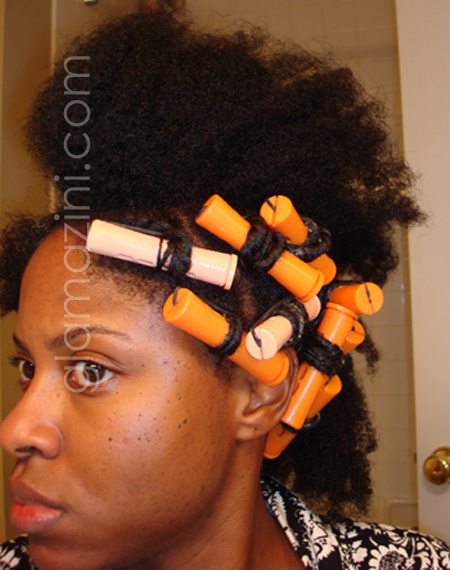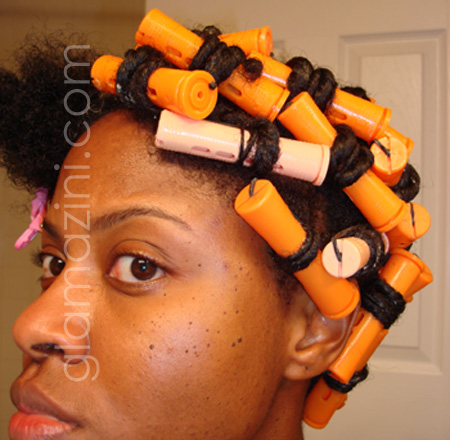 Once I had the left side and middle done, I flat twisted the right side upward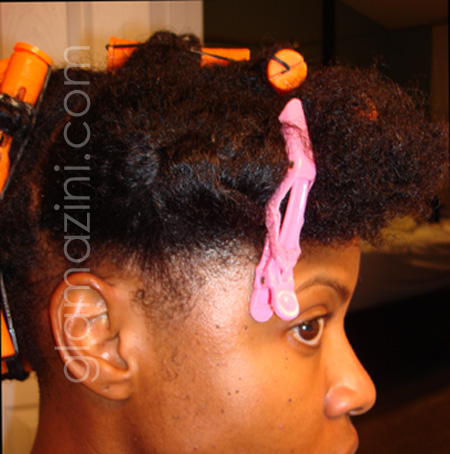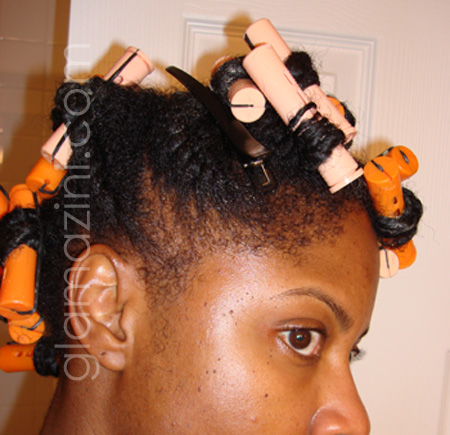 I sat like this under the dryer, then took the clips and rods down and pinned each curl down sorta in a bantu knot but flat, just like the last time except 1 by 1 because these twists were way larger.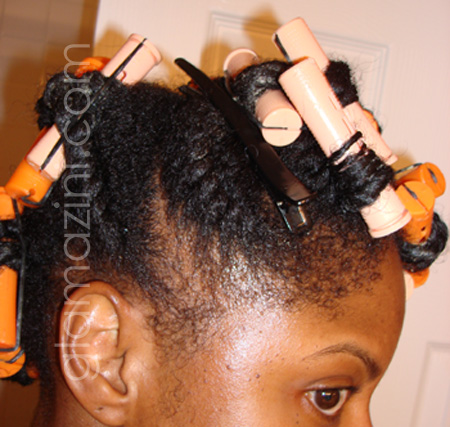 And here are the final results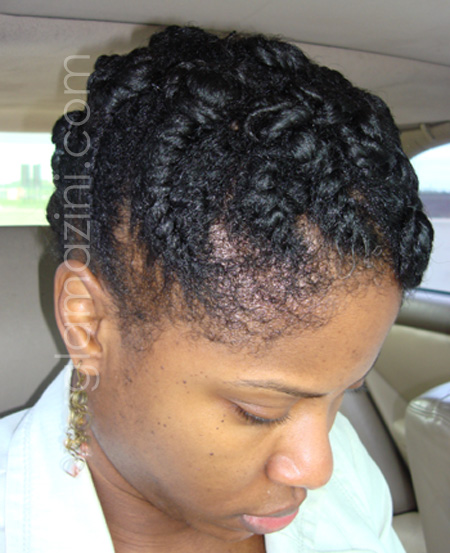 I so love this style!!!!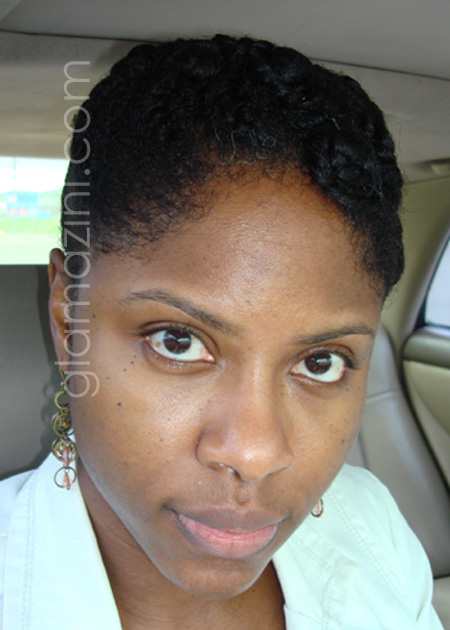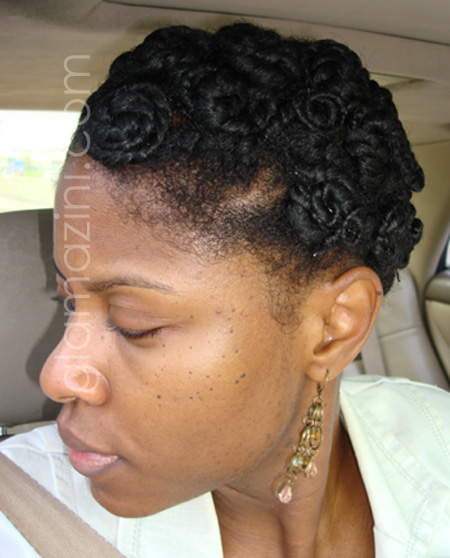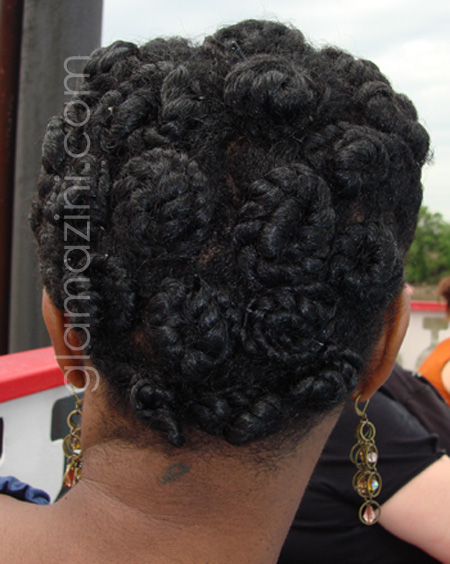 Oh and yes, this was the same day I taped the video on my birthday..
Life, Liberty, & The Pursuit of Nappyness