Hey everyone

. Can you believe it's the last day of April already?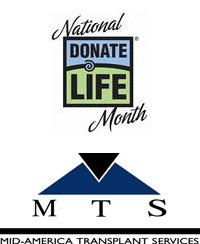 April was Donate Life Month, and as the month comes to a close, allow me to spread the word about  Mid-America Transplant Services (MTS) & Donate Life Missouri.
"Donate Life Missouri is a partnership between the state's organ and tissue procurement organizations and the State of Missouri to encourage Missourians to join the organ and tissue donor registry.
– source
More than 1,300 St. Louisans are currently waiting for life-saving organ transplants, 300 of whom are African American.  I had the opportunity to connect with Na'Tasha Reid, whose son, Chase, was  a beneficiary of a heart transplant at 7 months old because someone said yes to organ donation. While Chase was fortunate, many more are waiting.  Additionally, organ transplant recipients are more likely to be matched with donors from their own racial or ethnic background – making it critical for African Americans to join the organ and tissue donor registry.  I hope that by sharing Na'Tasha and Chase's story you will be inspired to register to become a donor and potentially save a life.
Na'Tasha & Chase's Story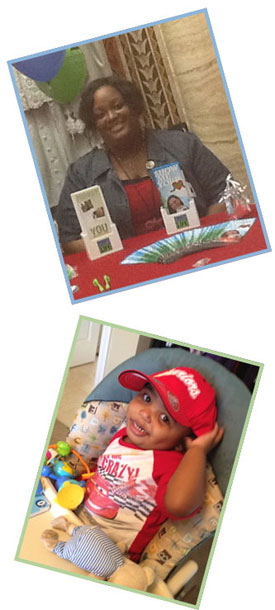 Chase was diagnosed with Tricuspid Atresia at 24 weeks gestation. His road included a series of surgeries starting at 8 days old and continuing through age 3. After the 1st surgery's success Na'Tasha thought Chase was on the road to recovery, shortly after he went into cardiac arrest and things took a downward spiral. After a subsequent surgery Na'Tasha learned that Chase's condition was worse than they previously diagnosed, and he was placed on list for a heart transplant. Due to the extreme need for constant medical intervention, Chase remained hospitalized until his new heart arrived: a total of 5 months and 7 days.
Chase recieved his heard transplant on June 17, 2010.
The transplant has changed his and Na'Tasha's life completely. Without it, Chase would not be here today. There have been further complications after his transplant surgery, and his new heart has enabled his body to fight longer and stay alive. Today Chase recieves therapy 2-3 times a week and is a thriving 2 year old.
I asked Na'Tasha what one thing she'd like to share with my Glamazini.com readers and she replied "If its one thing I can say about organ donation to encourage others to sign up is….get educated. There are truths and myths surrounding it and until you are completely informed then and only then should you make a conscious decision. Organ donation changed my life, won't you make a difference."
I hope Na'Tasha and Chase's story has encouraged you to get educated and register to be an organ and tissue donor. For more information you can visit the  Mid-America Transplant Services website (MTS) & the Donate Life Missouri Facebook page.
To join the organ and tissue donor registry visit  DonateLifeMissouri.com.
Until next time Glam Fam I wish you
Life, Liberty & The Pursuit of Nappyness,
~~~~~~
Disclosure:  I was not compensated in any way for this post. For more information about the Glamazini.com disclosure policy, click here.
Photo credit: donate life missouri