netta1's
'Keep Your Hands Out Your Hair Challenge'

Day 7

So far so good ya'll! I'm not sure how hard it is to take down box braids but they went up quicker than twists and I'm loving them thus far! This is way easier than I gave myself credit for (spoken boldly in the first week…check me in week 4

)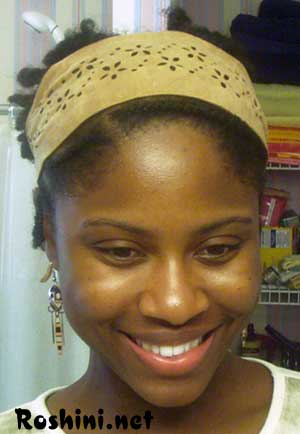 The top braids have started to unravel at the ends, which was expected, but it looks kinda cute cause it's curling up all over the place (notice the top).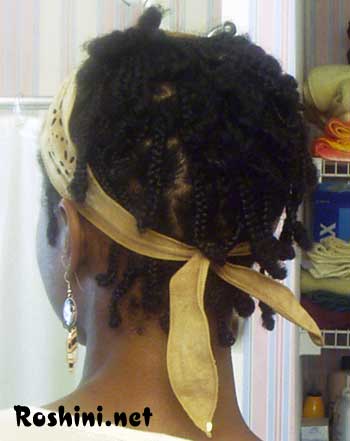 I rinse these every other day in the shower after I come from the gym (new membership and boy am I soar!!!!). 2 days ago I did my final rinse with 1 part apple cider vinegar to 5 parts water (32 oz. in total) and 3 drops of peppermint essential oil. I wasn't sure what it was supposed to do but since I'm a guinea pig of sorts I'll try it. I noticed that my hair was glistening in the sun but I didn't put 2 and 2 together until I read that acidic solutions smooth down the hair's cuticle (outer layer) which adds shine!!!! Well, the vinegar worked then 'cause these babies are sheeny

. To be certain I didn't smell like a salad I asked my boyfriend to smell my hair when he came over and he said it smelled like peppermint!
I'll wear these just so until next week (day 14 there abouts) and then at least redo the cornrows and rebraid the ends. I'll also undo and redo one in the back to make sure my hair's not trying to loc on me (I know it's too soon but the back is weird like that when I twist it).
p.s. my boyfriend snipped a 1/3 inch off the back two rows of braids