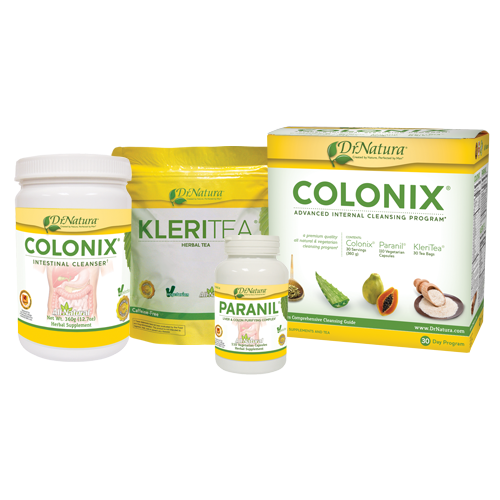 As many of you may, or may not know, I am huge on detoxing and internal cleansing

 . Over the past decade it has helped/healed me from many woes traditional medicine could not.
Every January I do The Master Cleanse and during the year I do smaller fasts, detoxes and even colonics.
So I FINALLY bought and started the Colonix colon cleanse dealy from Dr. Natura.  I've been stalking this stuff for years and finally got a pack and am on day #3.  Unlike my 2009 Master Cleanse, I'm not going do detail my (30-day) journey on Dr. Natura on my blog (TMI) … BUT … if you have a question email me and I'll do my best to answer it for you.
~ ini
disclaimer: product purchased for me by me.
photo credit: drnatura.com