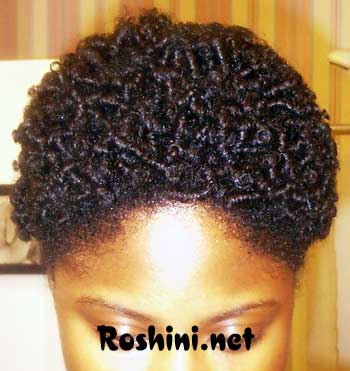 FYI: This is what I looked like the next morning. I slept with a satin bonnet on.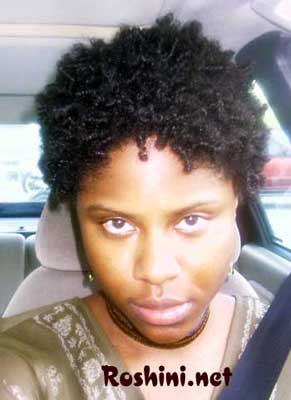 And this is me later. I showered then wet my hands and and "flacka flacka"ed* my hair back into this. I also added coconut oil and, you guessed it, "flacka flacke"ed* it in.
flacka flacka is the noise I was singing in the shower as I fluffed up my hair. It just seemed to work and I can't think of how to explain it otherwise.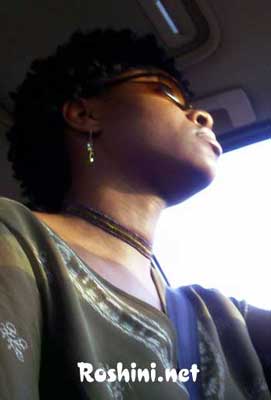 Yes, ala thighslikewhat, I'm taking pictures in a moving car. I liked this one so I thought I'd share with.