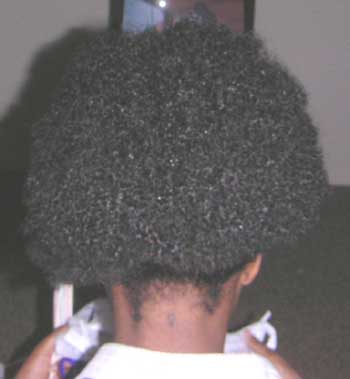 Today Delushious did a strawset for me.
The night before I separated my hair into 4, added Redkin Heavy cream, put on a conditioner cap and a satin scarf and went to bed. This morning I detangled in the shower, added moisturizer and wore a puff to church. It was cute w/ a big flower …sorry I didn't take a pict.

Here I am right before she started.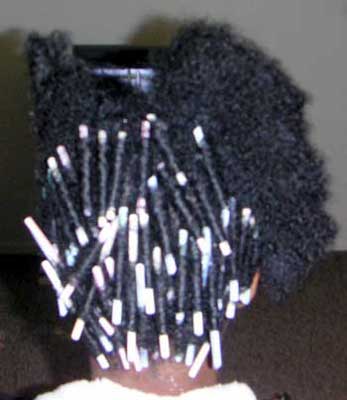 Here's an in progress shot. Delushious said I have like 2 people's amount of hair on my head.


We used regular drinking straws cut in half and long bobby pins (all bought at the dollar store) as well as setting lotion.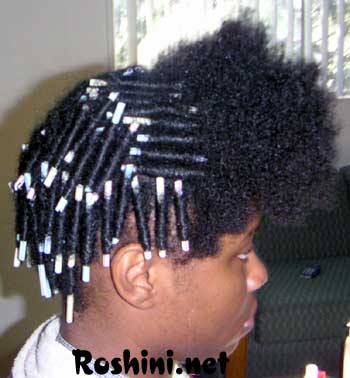 And yet another progress shot. Delushious is such a trooper! Here she's 1/2 way done through head-of-hair #2.

Note: This is a great shot of the difference between the shrinkage in the front (barely any) to the shrinkage on the sides. They are both the same length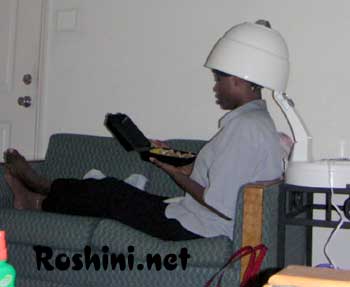 Under the dryer I got sooo hungry so here's a shot chowing down (compliments of Delush…she must still be getting me back for calling her feasty!). The dryer is on low.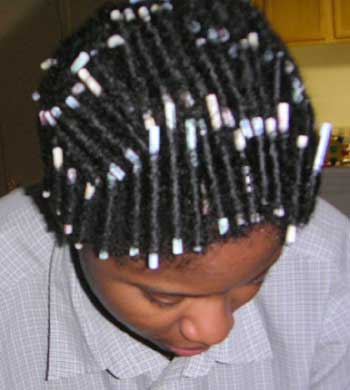 I got so sleepy under the dryer that I decided to leave.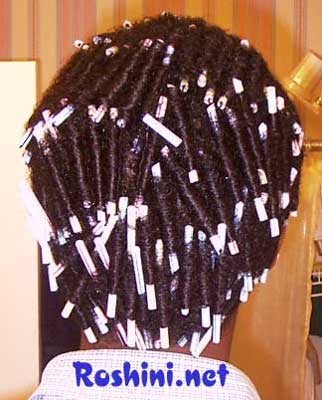 I was so tired that I left with the straws in my hair.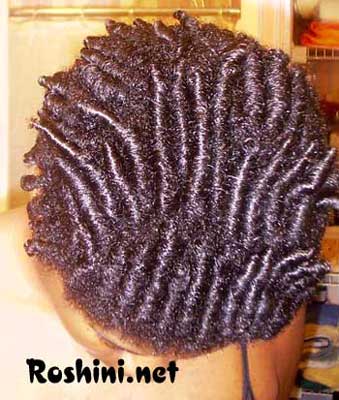 I took the straws out the next day but was feeling oh so lazy so I didn't do anything with it. I left the house with a scarf on my head.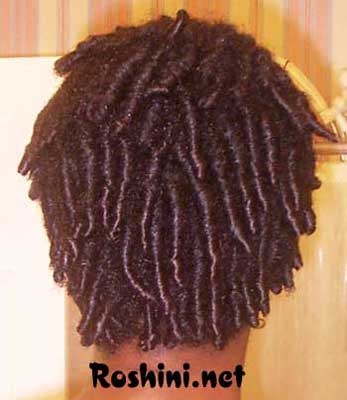 And the back. It kinda looks like comb coils that have grown out some huh? I actually liked how the back looked but the front was looking strange so I covered it up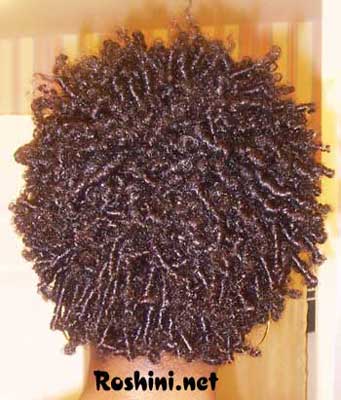 And the next day I finally just went over by Delushious and had her work her magic (I'm so lazy sometimes). She used her fingers and castor oil to seperate the coils. This is what I ended up with.

NICE!!!!!!!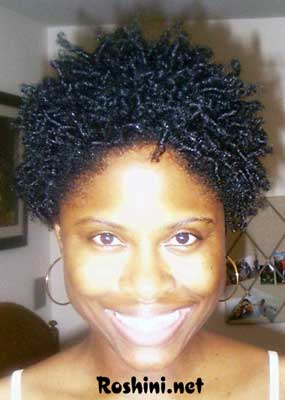 You gotta love this ya'll!!!!!

I have no idea how long this will last but I have a competition this weekend in Orlando and I have no plans of redoing the do so we'll see.