Darlings, I'm back with another product review, this time of the Eclos Beauty product line as well as an extra from Garnier so let's get right into it: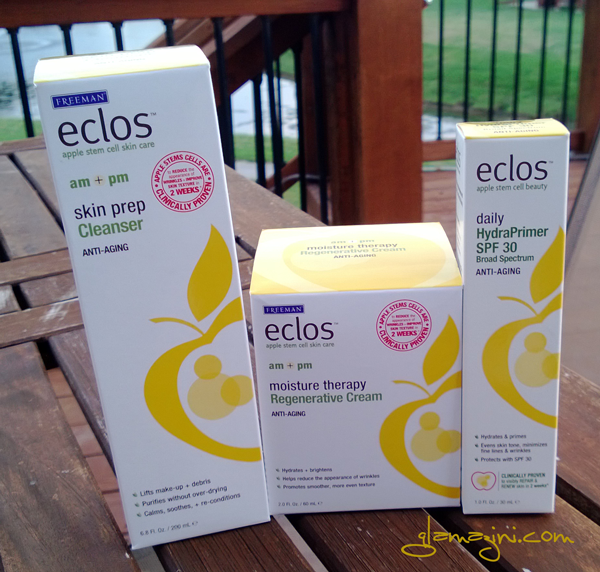 A few months ago I received the Skin Prep Cleanser, Moisture Therapy Regenerative Cream and Daily Hydra Primer by Eclos Beauty as a Klout perk. Their claim is to reduce wrinkles and improve skin texture in 2 weeks. They even challenged all perk recipients to try the 2-week challenge and post results to Instagram (which I did HERE and HERE). The formula works with an exclusive Apple Stem Cell extract to hydrate and smooth out fine lines. Well, let me tell you, this stuff is incredible AND I still use it every day in place of my beloved Bliss Fabulous Foaming Face Wash (and if you know me, that's a HUGE deal 'cause my skin does not do kindly to switching from Bliss). By the end of the 1st week the texture of my skin was smoother and now after 2 months of use my skin is so glowy (if that's a word … is glowy a word?). I'm gonna buy their Skin Renewal Clay Mask and give it a go. I'm not too keen on the color of the primer though. Watch the video at the end of this post for more on that.
Moving right along …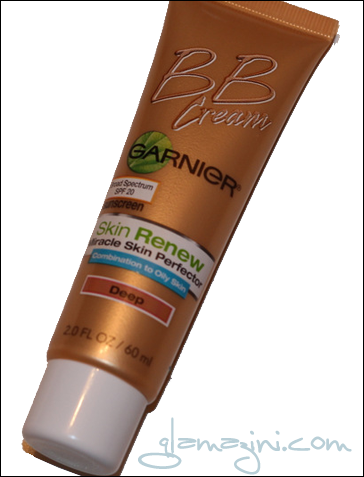 I got the Garnier Skin Renew B.B. Skin Perfector in Deep as swag during the BlogHer conference a couple months back. I'm loving the actual product but once again I'm not a fan of the color. Once again, check out this video below for swatches and my thoughts:
or Click here to watch it directly on my YouTube Channel.
I actually just received the Aqua Beauty Balm in Medium/Dark from Kiss New York yesterday so look out for a review of that in the future. Oh and here are all the links I referenced in the video:
GARNIER SKIN REEW MIRACLE SKIN PERFECTOR BB CREAM
MY BLISS FABULOUS FOAMING FACE WASH VIDEO (still love this stuff btw)

KLOUT
AFRICANEXPORT'S KISS NY AQUA BB CREAM VIDEO
Alright boo boos, that's it for now. Hope you guys have a great rest of your weekend. My church is celebrating its 30th anniversary and I was supposed to dance but they JUST canceled (the dance) due to too many things on the program. Fine with me 'cause these old knees were aching from practicing #oldpeopleproblems #judgemenotyoungfolkyourdaywillcome.
Oh and have you subscribed to both my YouTube channels? If not, subscribe so you don't miss any videos that I post there. Here you go:
Click here to subscribe to YouTube.com/Glamazini
Click here to subscribe to YouTube.com/IamGlamazini.
Thank you! *mwah*