I'm just getting to Labor Day Weekend pictures

.
This was when I tried (and failed) to do a wash and go with eco-styler gel then pulled it back into this puff w/ a hump instead.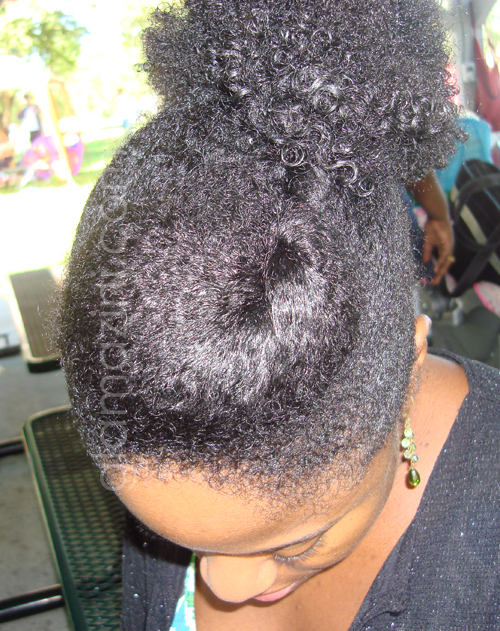 I was at a family reunion (not my family, hubby's family…I barely knew these people

) & my nephew is trying to get in the shot LOL!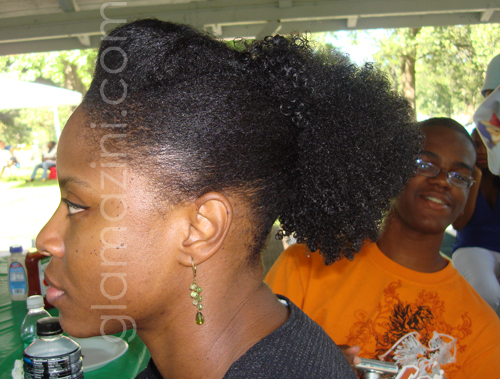 The photos make it look INCREDIBLE!  I loved how it looks in the puff but it was TOO MUCH in a wash and go (at least for me).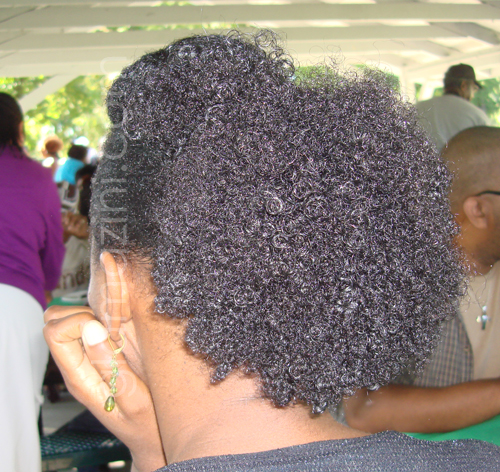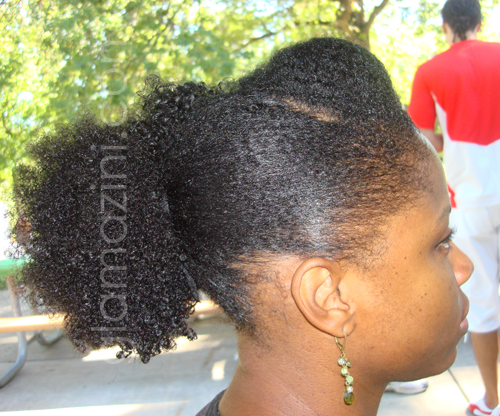 By the way, my 10 year old nephew took these photos & I think he did a great job!!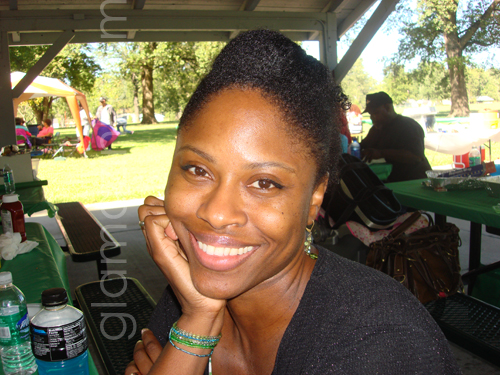 Thanks for visiting!