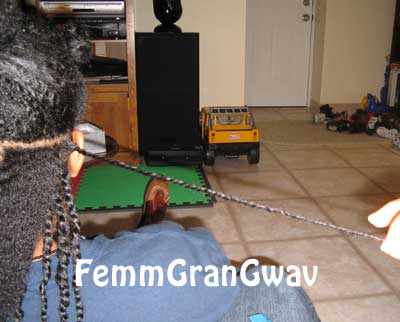 Well, here's another styling guinea pig! I did FemmGranGwav's hair and boy was it some hair! Here I am pulling on one of the twists….I'd guess 14 – 17 inches long (she doesn't measure or trim).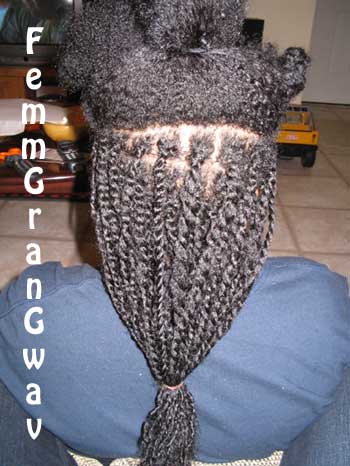 The back halfway done. I still need to perfect my twisting uniformity 'cause some are nice and rope-like and others are fluffy and plump. I also realized I was twisting in random directions so about at this point I started twisting all of them in one direction.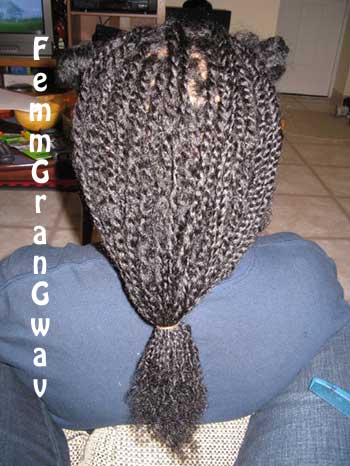 Here's the back totally completed. After I took this picture I twirled all the ends with castor oil to make them sheenier and slicker.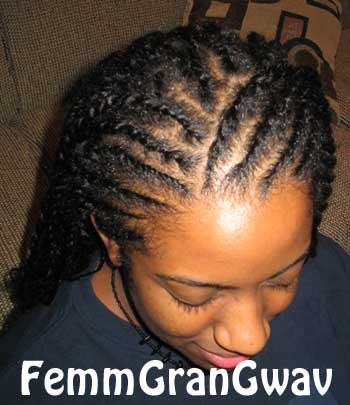 And I flattwisted the top. Very nice I think but I could improve (which I do everytime I practice on someone else).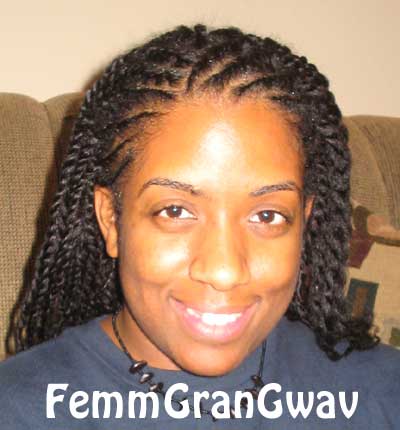 So here's the finished product. I hope this lasted a while for you Femm and thanks for letting me practice on your head.