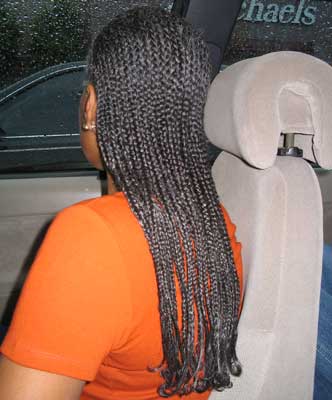 MOMMY!!!!

My mom came to visit me ya'll AND she had the BOMB CORNROWS

.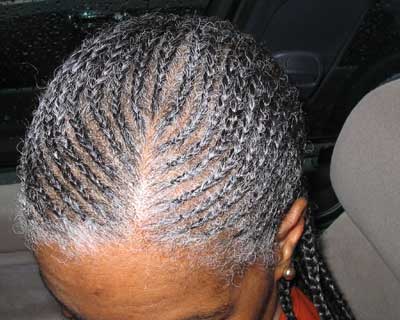 Ya'll it's so broooteeefulll.
Anyhoo, she says she's totally natural under there but doesn't know how to do her own hair so she goes and gets it done. This lady she found is amazing and seems to take better care of her hair than the previous stylist.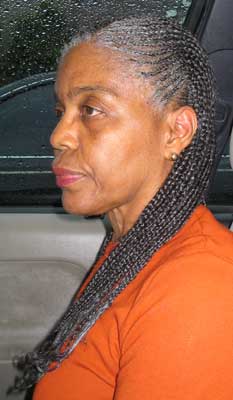 Wow huh? There's hair added but her real hair is about 7-8 inches shorter so it's still pretty long.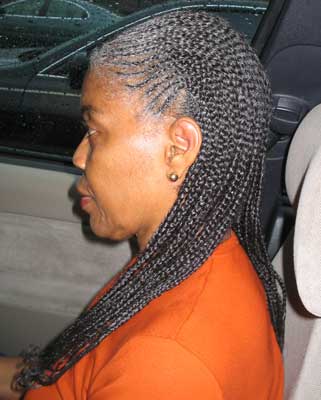 If you are ever in Tortola, British Virgin Islands here's the stylist's information:
Julie
Cabbage Beauty Spa
Purcell Estate, Tortola, BVI
284-494-1615
note: this is an international call from the U.S.A.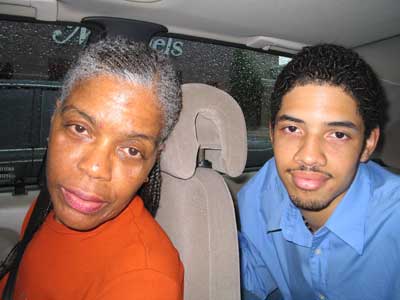 She and Adima met each other in person for the FIRST TIME!!!!! Amazing huh, I've known him for 4 years and they JUST met.
Anyhoo, they know each other from talking on the phone and emails so it was just to get them together in person. Don't they look alike?

Anyhoo, check out Adima's coils and how they are holding up after a week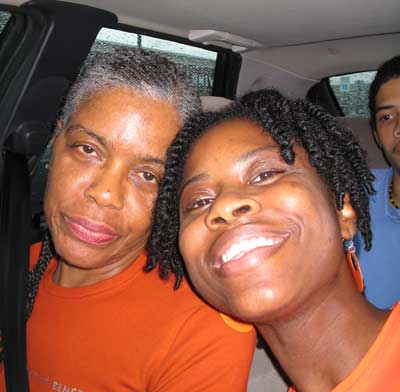 Couldn't let Adima get all the pictures with the mommy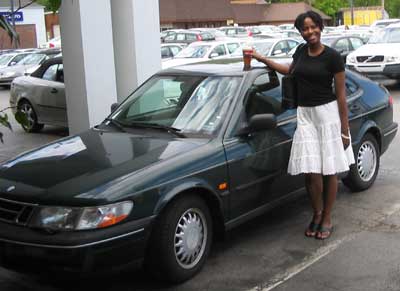 Here I am at the dealership with Boobi (my car). This is my 3rd trip in several months … let's see what we get done this time ya'll…pray for me…