I've been resurrecting my makeup lately and thought I'd start sharing.  I'm still rusty but here was my face of the day (FOTD) from yesterday: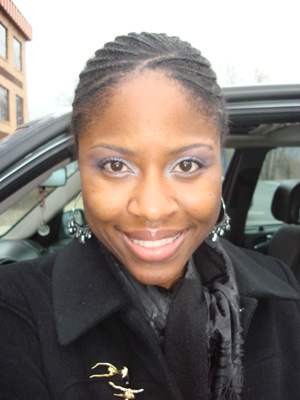 Yes I'm sitting in my doctor's office parking lot @ 8AM snapping photos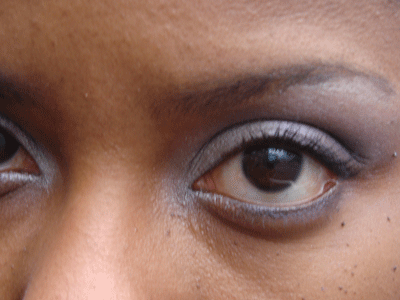 Since I was wearing gray and it was a cold gray day I decided to do gray and purple on my eyes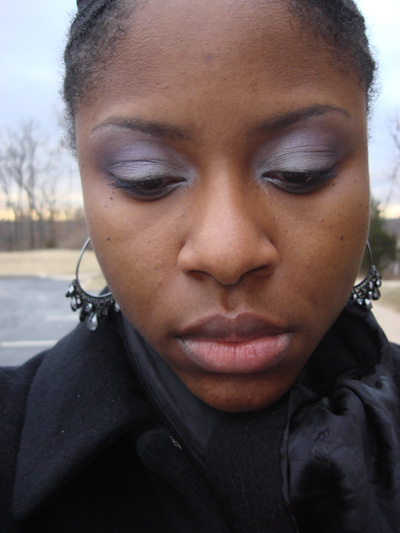 And since yesterday turned out to suck big time (see my Master Cleanse #9 post)
I think I'll call this look "Gloomy Wednesday"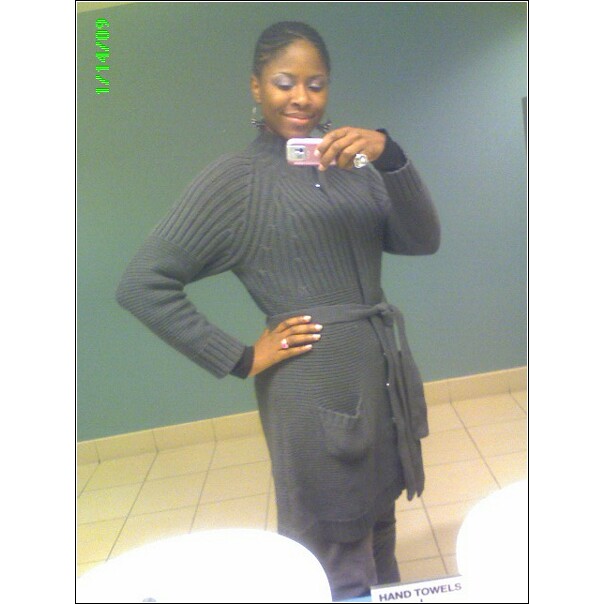 I definitely can perfect it more so if/when I do I'll post an update.
Here's a what I used:
MAC 204 lash brush
MAC 132 (?) brow brush
Maybelline angled eye contour brush
MAC 217 blending brush
239 eye shading brush
Face Secrets smudge brush from Sally Beauty.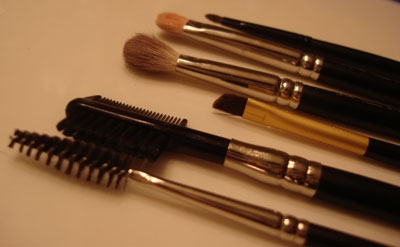 Covergirl midnight black eye and brow pencil
Kirkland Signature blackmascara (which sucks btw, getting tossed as soon as buy new mascara)
Proactive Sheer Finish Mattifying Gel
Loreal 

frosted icing 

as highlight

MAC

contrast

in the crease and outer bottom liner
Milani

silver bullet

on lid
MAC parfait amour on out lid
Rimmel 481 slow motion duo (the

dark purple

) to blend in crease,
and MAC

tan ray

paint as base.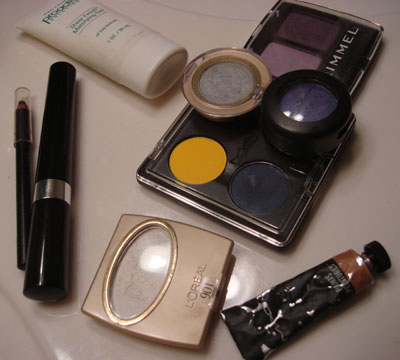 As I said, I may post a tutorial or two of my own on Youtube one of these days…not that I'm great but I think it's fun.

Thanks for visiting!