Tossing up this quick shoe post 'cause it may help someone. Here's background on why I have a shoe post if you need it.
Anyhoo…maybe 2 months ago I was on the look out for a winter shoe in brown. At the time I thought I would be able to wear a low heel (not the case even today) so I went on Zappos.com and ordered the following four pairs:
Sofftspots Studio in 12 WW (EE)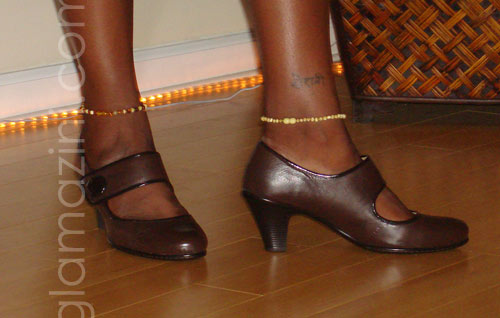 Studio Review: I loved this shoe but it went back because the heel just wasn't working for my knees.  Hubby even liked them and since they come in many colors I may purchase them again in the future. The insole was super comfortable.  
Next up:
Soffspots Viola in 12 WW (EE)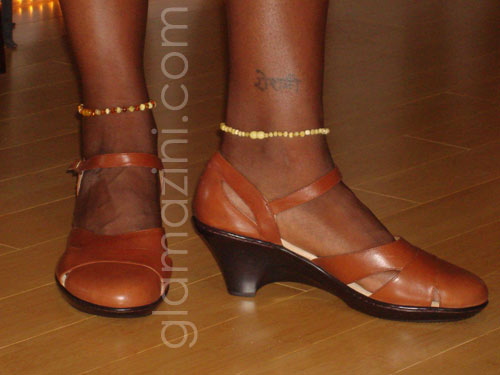 Viola Review: Uglier than sin 

. These looked so promising online (and even look ok in the photo above) but in person they looked cheap and the heel felt "squishy" almost like it was pushing up into my foot.  This could be because of the WW sizing but the Studio pair above did not do that and it was the same size from the same company.  The color was a strange orangy brown and it was all togehter ugly in person.  booooooo.
Next up:
Clarks Mika Beth in 12 D – Wide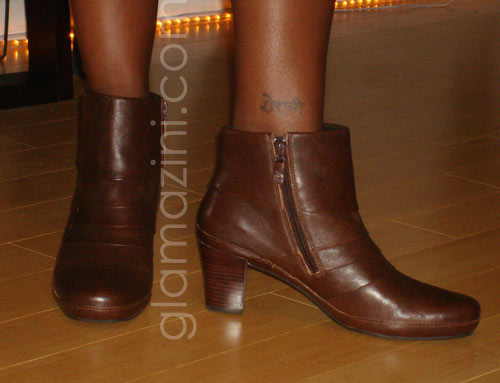 Mika Beth Review: I really liked these boots! The insole was super soft and removable so you can put your own orthotic which is nice. I had to return them because my tendinitis but as I heal I regret sending them back. They are really stylish and even though the upper is stiff it did feel like it would give after a few wears. Overall, I really like this boot and  would re-order it.
Finally:
Clarks: Honorable in 12 D-Wide
Honorable Review: This was a nice, sturdy shoe. Honestly I should've kept them but hubby didn't like them and the tendonitis made me return them.  Drats.  I'm a sucka for a Mary Jane and after the Dansko Brooke meltdown I really think I should reorder these joints and just hoard them until my knees let me wear heels again.  The color was a nice rich dark brown, the rubber base kind of makes it lose its sex-appeal but they grip the ground well and the wide heel makes balancing easy. They were very comfortable to stand in as well. I may just reorder them in a few months.
If you read all the reviews then you read right, I returned all four pairs due to my knees not liking the heels one bit at the time. DRATS!! None of them really had arch support in my opinion, but they all were great on the heel and the boot had a removable footbed so you could easily pop an orthodic in there.
Anyhoo…more to come soon my shoe hunt…stay tuned
 Thanks for visiting!