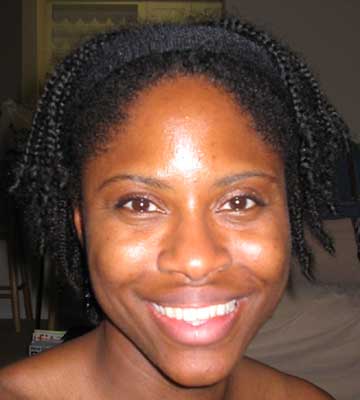 BIG update ya'll…get ready get ready get ready

I absolutely love these braids and mourn taking them down…but alas, good things come to an end and down they come.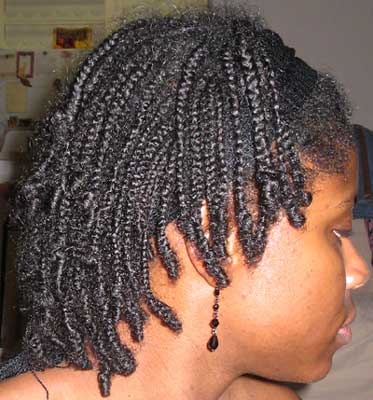 5 weeks (

) for the front and 4 for the back! AMAZING!!!!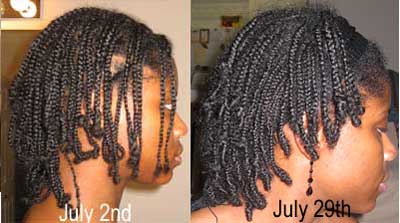 Here's a comparison for you.
Left: 1 week front, back just done
Right: 5 weeks front, 4 weeks back.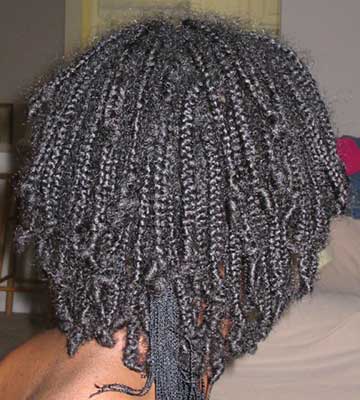 Melanizm (from Nappturality.com) is doing braidlocs and I promise, this looks JUST like her starter locs!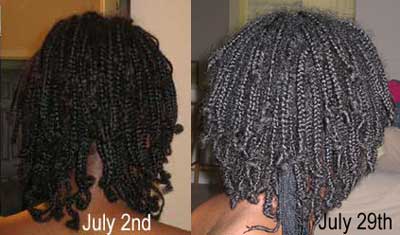 Definite shrinkage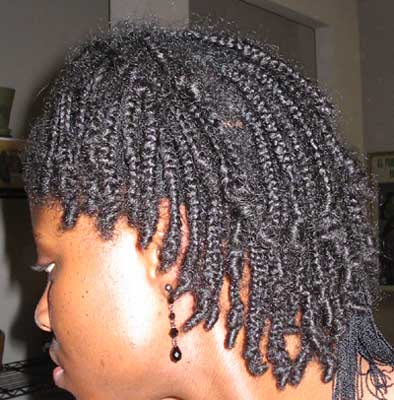 Fuzzy and beautiful. I like how the ends loop up.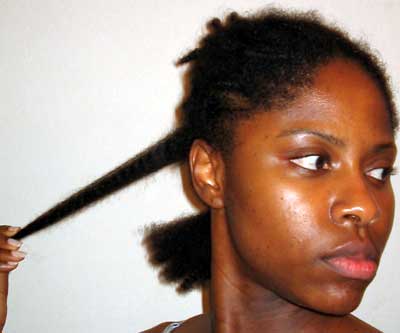 It's late and I'm taking these bad boys down now. I'm tired but I press. Here's a length shot.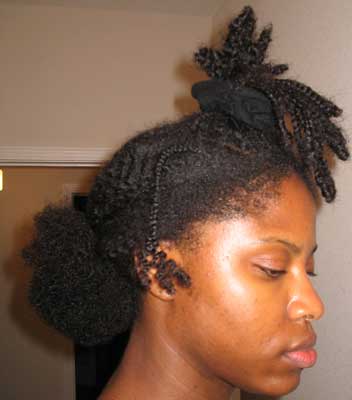 It's later, I should be sleeping but I press. Almost there.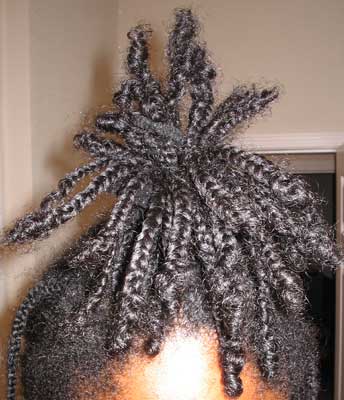 The last few braids holding on in a ponytail on top. I thought this was cute.
Anyhow, it's late, I'm done and I'm off to bed.
C U in the morning.