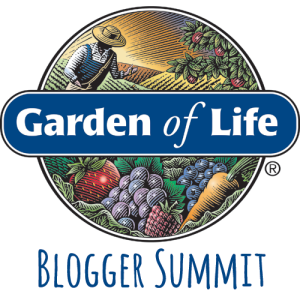 Recently I was blessed to attend the 1st ever blogger summit hosted by one of my favorite companies, Garden of Life.
If you're unfamiliar with Garden of Life, they were founded 15 years ago by Jordan Rubin after his book, The Maker's Diet, which detailed his amazing journey to health by following biblical principles, became a bestseller and he needed a way to get his powerful probiotic product, Primal Defense, to the public.
Since then the company has grown to be leader in dual-certification* in the supplement market and offers an impressive list of products including protein, digestive enzymes, immunity supports, vitamins, living foods, meal replacements, detoxes, and much more.


I have purchased and used their protein and vitamins and loved both. Before the trip I was impressed with the ingredients and felt it was a company I could trust. After the trip that has increased 100-fold. The education I received and people I was afforded to meet went far beyond my expectations. The heart of Garden of Life for the whole person being their healthiest best self was evident everywhere I turned.
I'd never experienced anything like it.
GoL formulas are whole foods, organic and/or non -GMO verified*, backed by an abundance of scientific studies and shown to demonstrate efficacy for their intended use … or else they aren't produced. I heard this over and over all weekend and I was impressed. It's not just that grandma said it works, it's that science says it works, and they have the data to back it up. Nice.
The top thing I took away from this epic trip was that healthy living is a journey not a destination. It starts with small changes/substitutions, and grows through education, to long-term habits and benefits. I have been, and will continue to be, on that journey because … well … I just feel better, and I want my quality of life to be improved in whatever years I have left to live it. Don't you?
If you want to learn more about Garden of Life and its products check out their website: GardenofLife.com
Anyhoo … if you follow me on Instagram (which you should because @glamazini lol), then you've already seen these photographs. If not, here is my weekend at the Garden of Life Blogger Summit in pictures. Enjoy 💛
DAY 1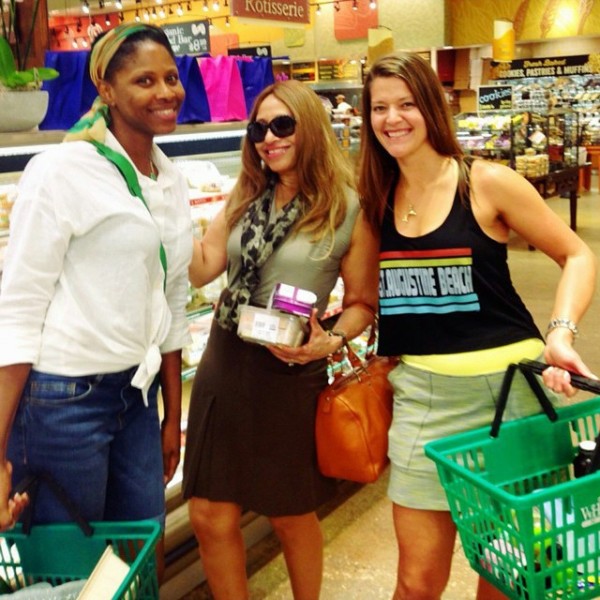 Q: What do you do when you land in West Palm Beach, Florida for the Garden of Life Blogger Summit & you're tired, hungry & dehydrated?
A: You head straight to Whole Foods & stock up with Jesica and Dr. Marie! I grabbed goodies for the room & 5 bottles of water. Ini = super thirsty. 💧💦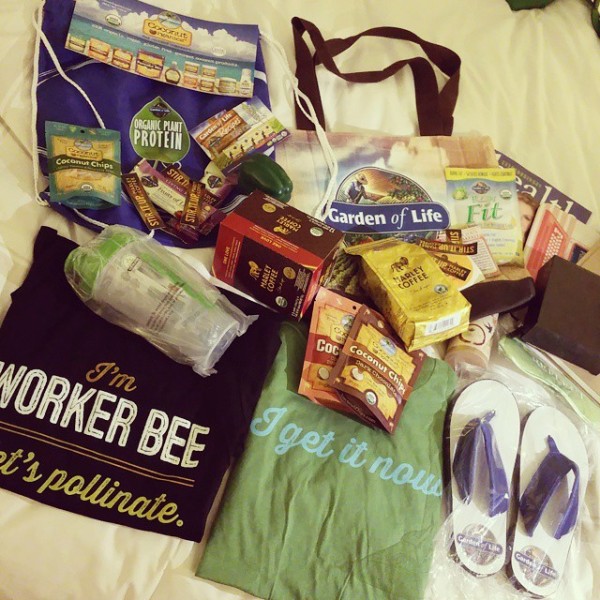 Sharing the MAJOR Garden of Life swag bag left in my hotel room. I also made a video showing the contents of the bag, you can watch it here.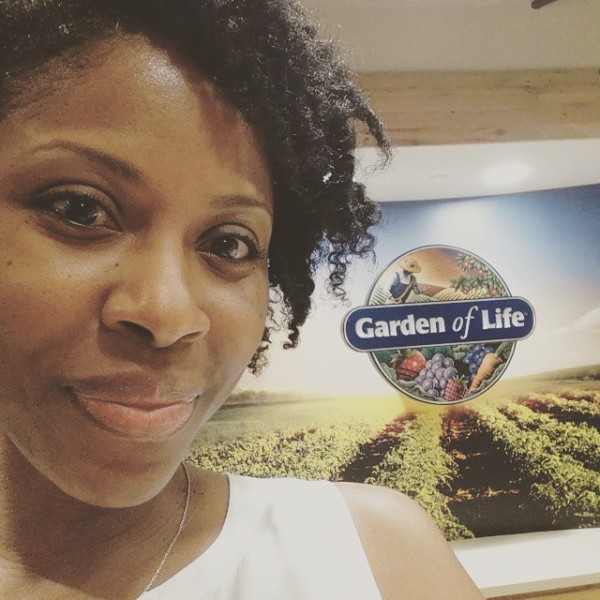 Here I am touring the GoL headquarters. Saying I was excited would be an understatement. If you want to see video of my tour here ya go.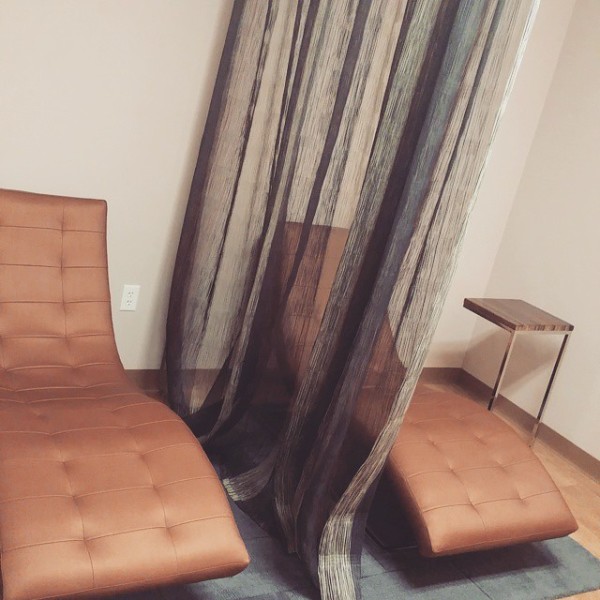 The meditation room at the GoL headquarters.💛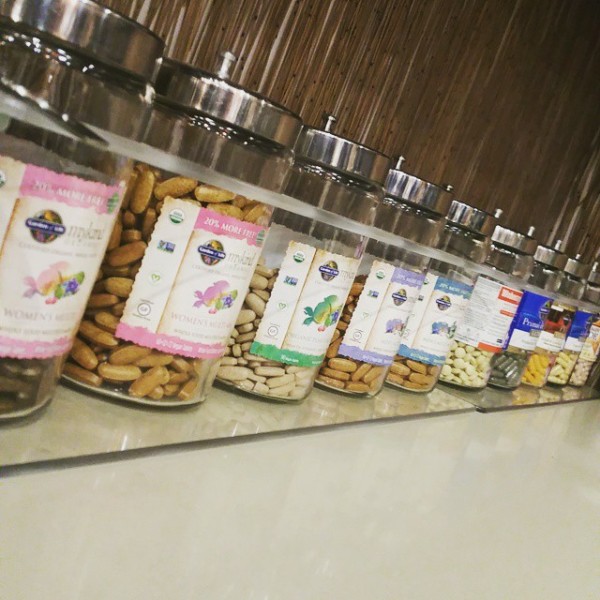 There. is. a. supplement. bar. at the GoL headquarters!! 😮🙌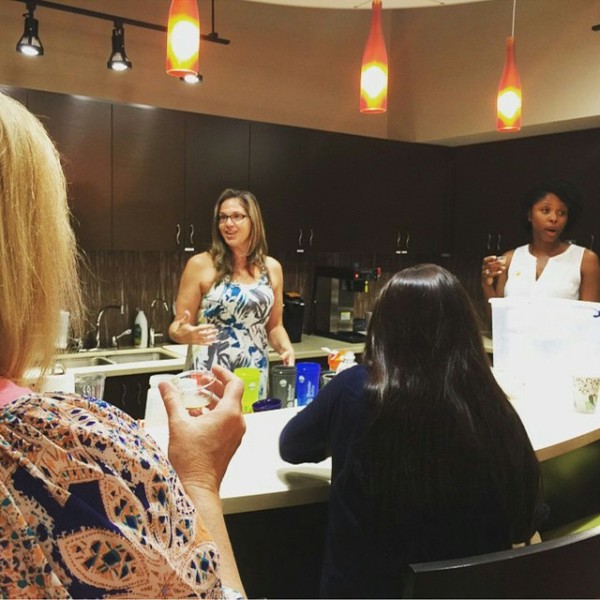 Moi running my mouth while Director/Flavor Specialist Sherri Gunn gives us a sneak peak taste test of the new & improved Raw Meal. Her entire job is to manage FLAVORS! 👅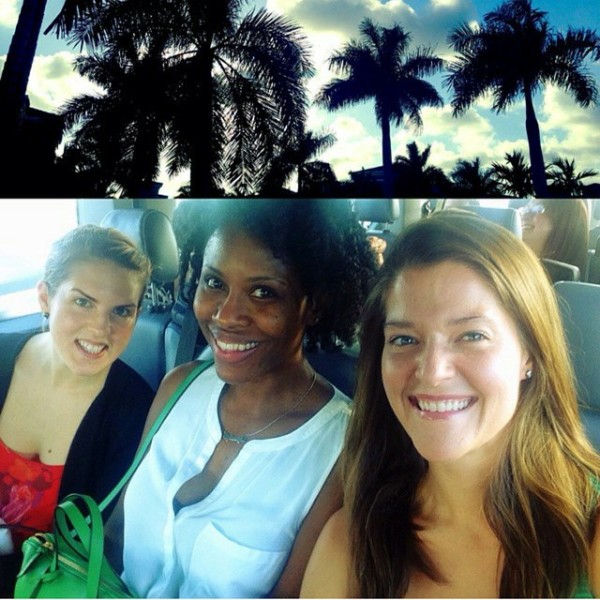 Meg, Jesica and I headed to dinner at Cantina Loredo.
DAY 2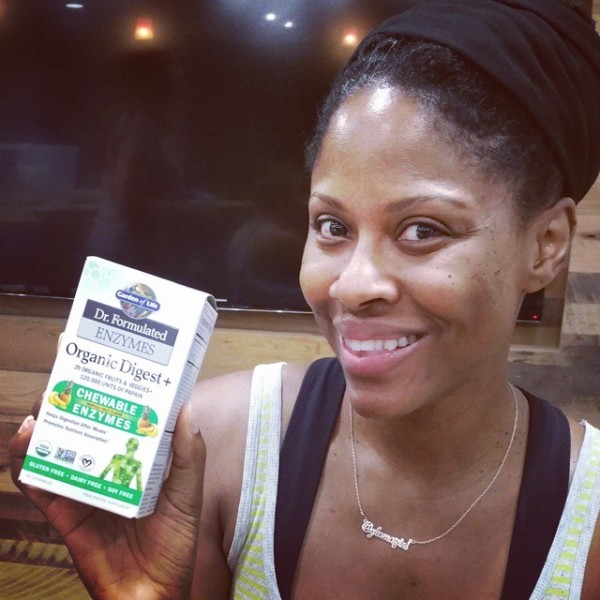 Up bright and early tasting the brand new not-yet-on-the-market line of products formulated for Garden of Life by neurologist Dr. David Perlmutter, M.D, America's brain expert. They should be in stores in June or July and I hope to start taking the probiotic specifically formulated for mood support from this line (not pictured).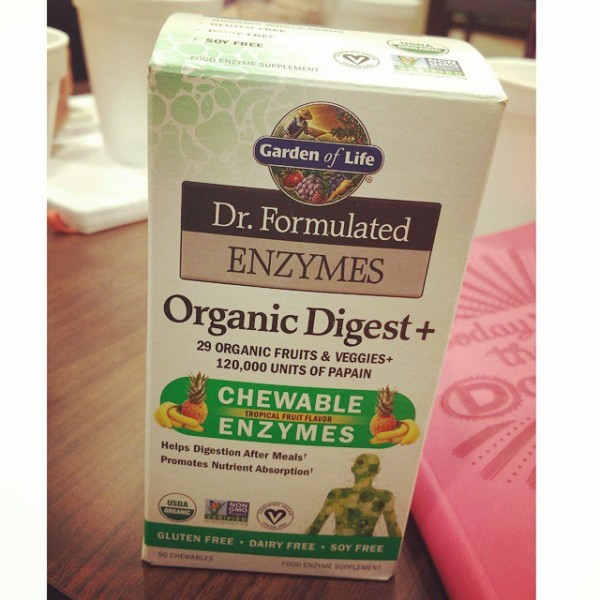 These enzymes are designed to eat after your meal and are the only on the market to be Non-GMO Project Verified. They taste like pineapples and bananas. 🍍🍌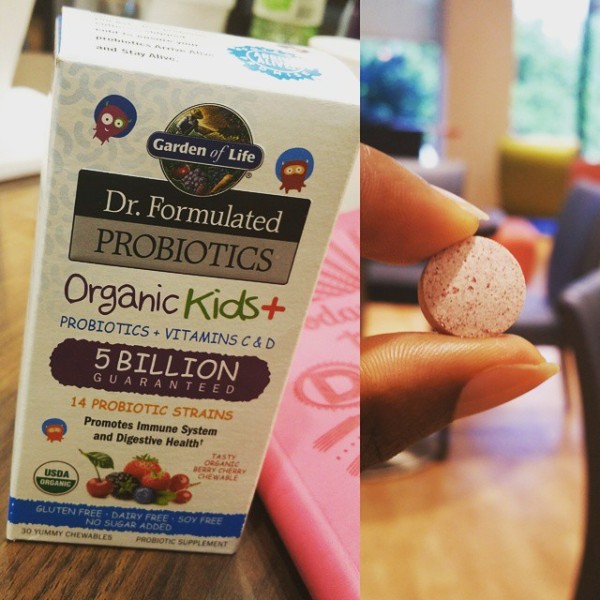 Chewable probiotics/vitamins FOR KIDS. They're about the size of a dime, chewable & taste like berries, slightly bitter at first then slightly sweet … kinda like a Sweet Tart but no sweetener was used at all! 🍒🍓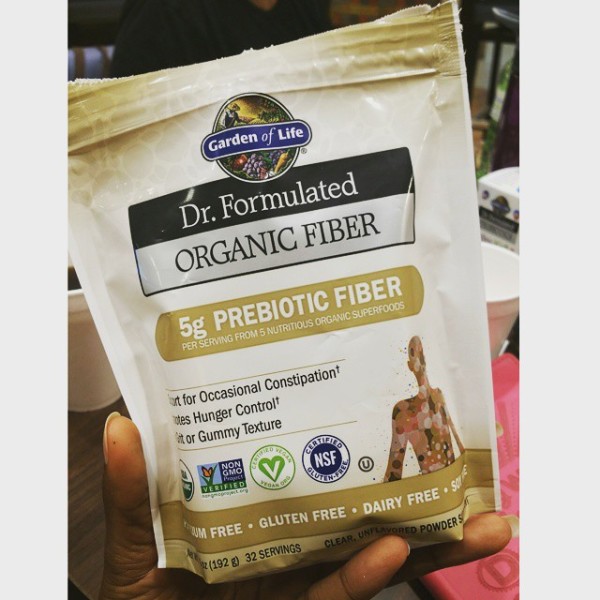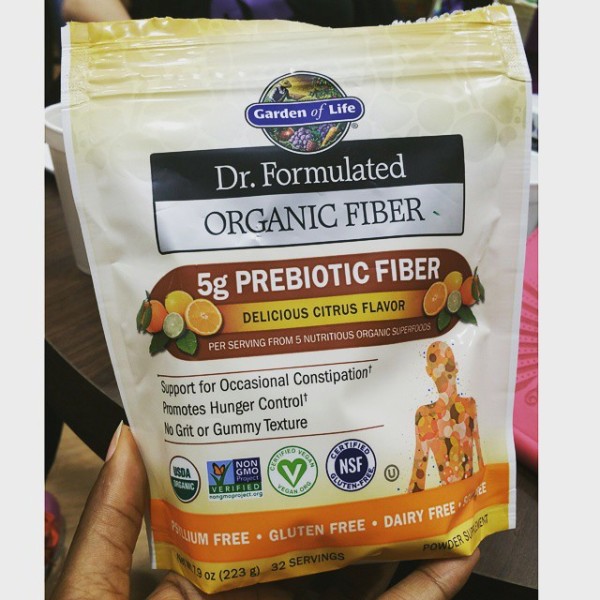 Acacia fiber. The unflavored version tasted like nothing & the citrus version tasted like unsweetened orange drink. They would be great alone or mixed with other stuff.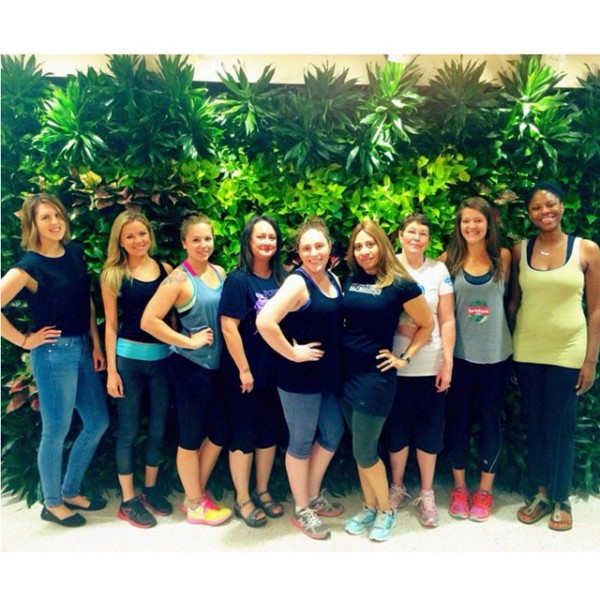 Bloggers (L-to-R):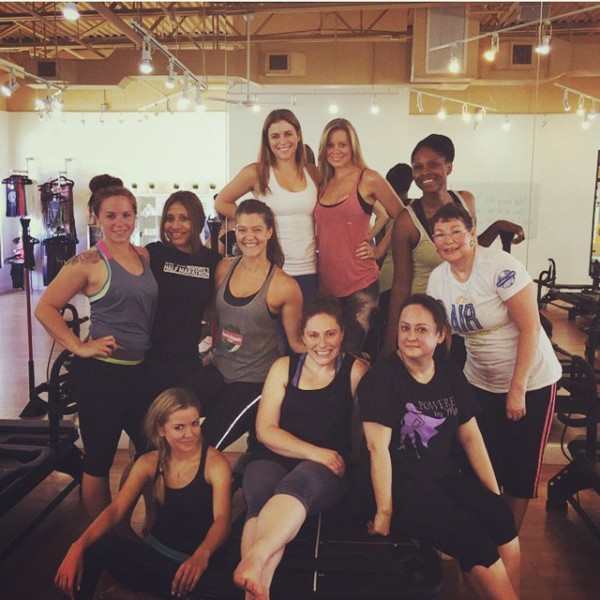 At Core Evolution Palm Beach doing Lagree Method for the first time. Think Pilates turned ALL THE WAY UP. I did not die. This was our group afterward, we survived! 💪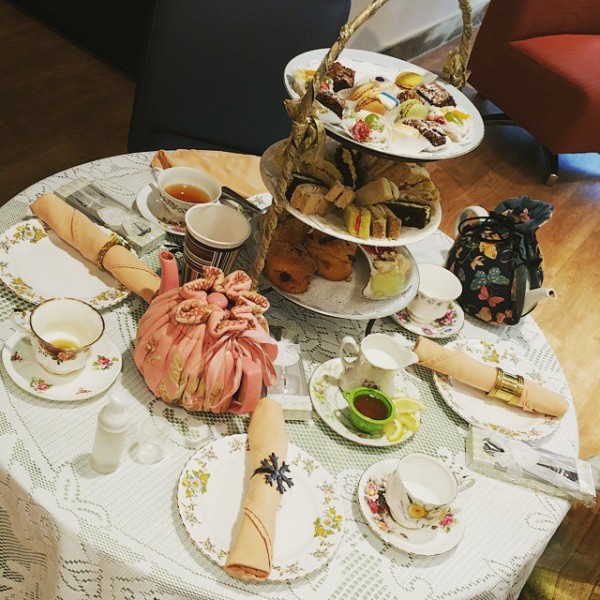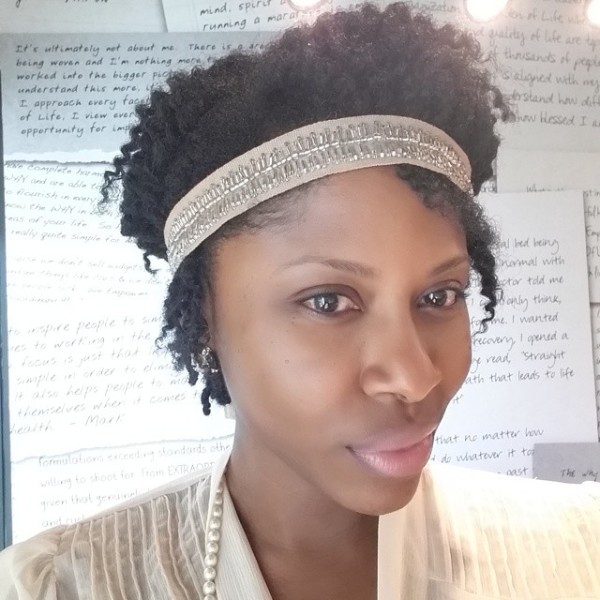 Downton Abbey High Tea AND I won a prize for my costume. Yay me! 👒😊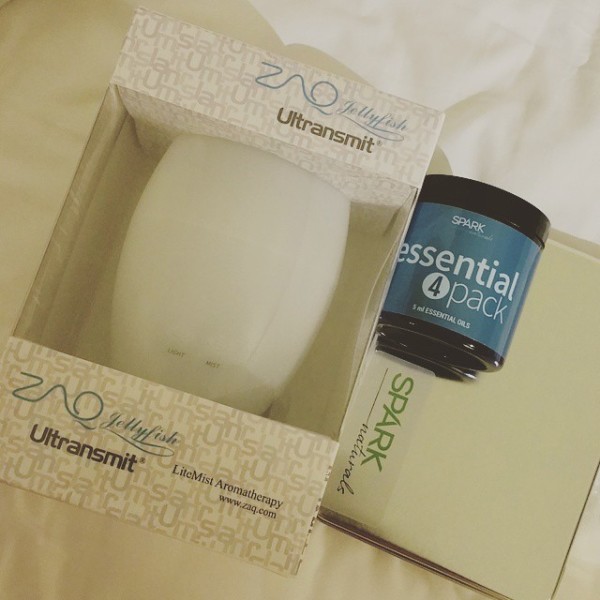 I won & was gifted several essential oils from Spark Naturals and excited is not even the word! I can't wait to try everything out.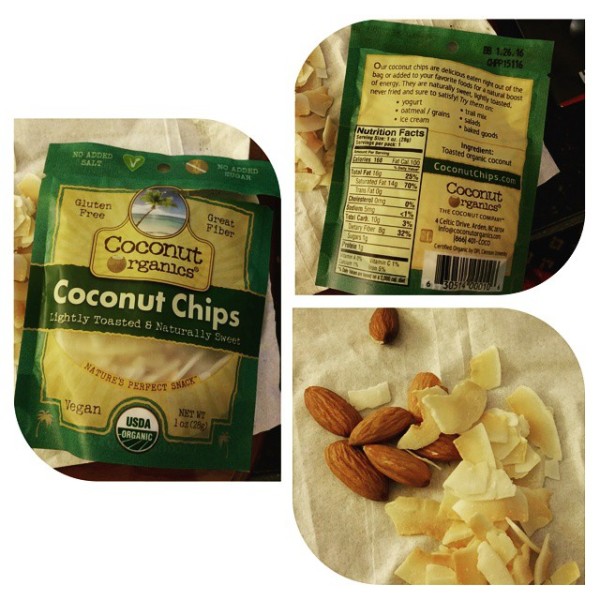 I try not to eat late at night but still up & hungry so Coconut Organics coconut chips & almonds it is.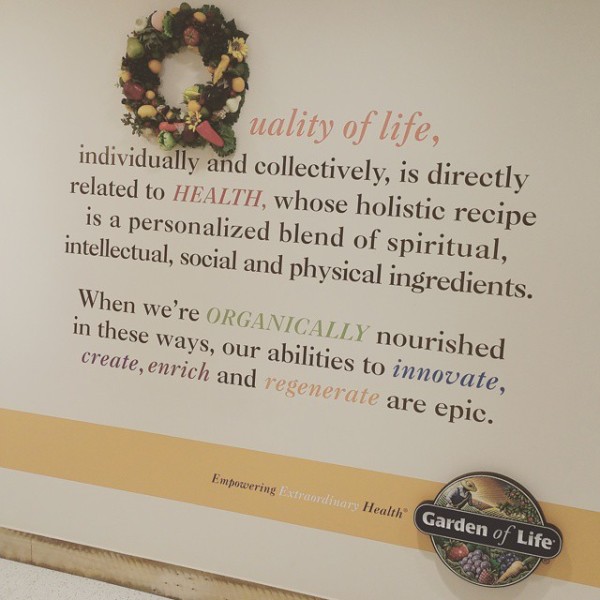 The heart & passion Garden of Life for the whole person being their healthiest best self was evident everywhere I turned. In the people, in the products, in the processes, how they educate, how they treat you, in the eyes & tone of those who work there & even on the walls. I've worked in several corporate environments & visited many more. Never felt anything like it. So blessed to get to witness it.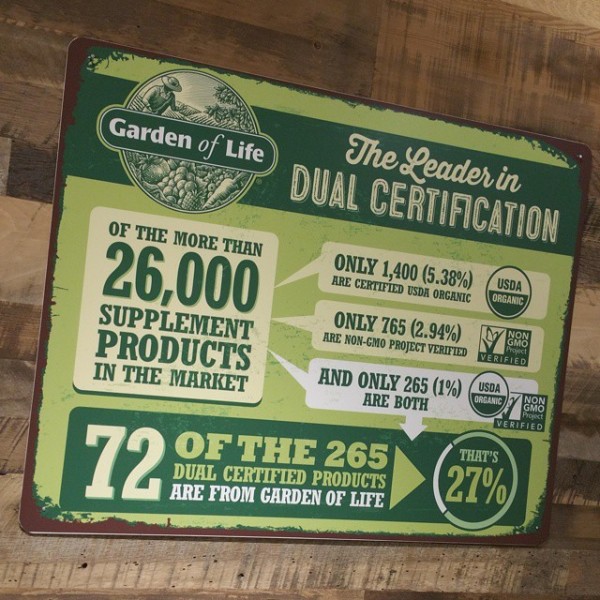 There are 265 supplement products on the market that are verified organic and non-gmo project* and SEVENTY TWO of them are from Garden of Life. 😮 Impressive lead in dual-certification. 💚🌱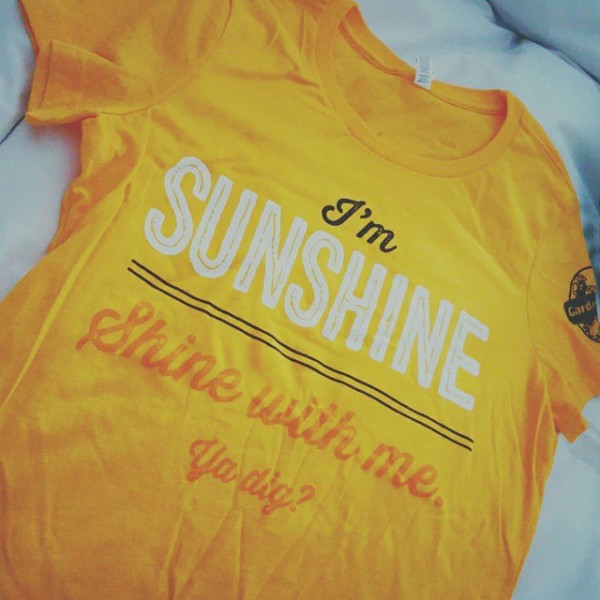 🌄 I just knew this would be my favorite t-shirt 🌞🌻🌈 I had plans lol. But alas, it's a size medium so it fits just a smidge to tight for me *real tears*. My loss is your gain because I'm giving it away to one of my readers (that's you). You can enter the giveaway at the bottom of this blog post. 😊💛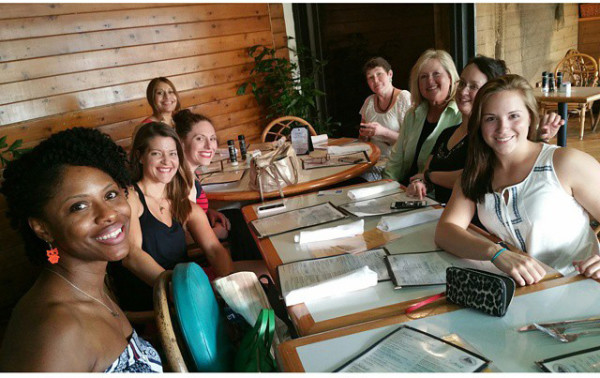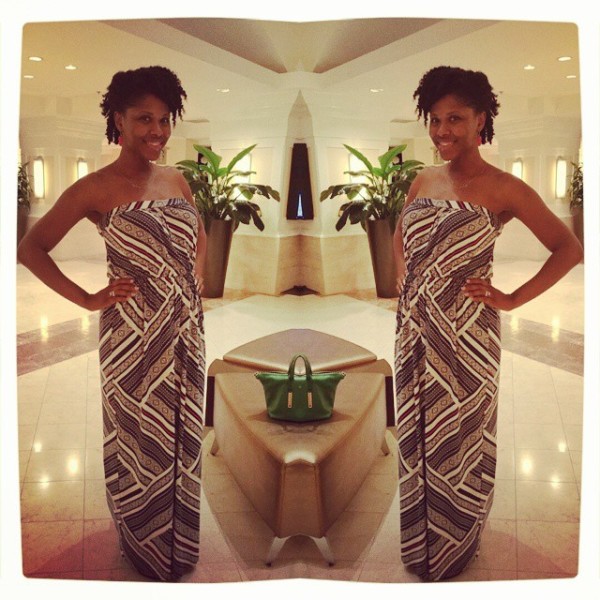 I so love this dress by Long Tall Sally, one of favs!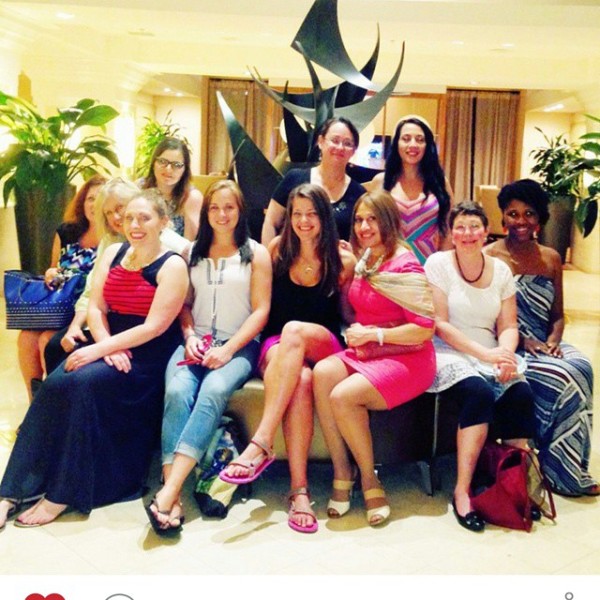 After dinner. These ladies were by far the most approachable, warm, friendly, easy to talk to, informed & collectively passionate group of bloggers I've ever spent time with. The weekend was phenomenal. Sincere and heartfelt thanks to Garden of Life for including me.
The end. 💚🌱😊

DAY 3 (because GoL were generous enough to let us stay one extra day with no scheduled events)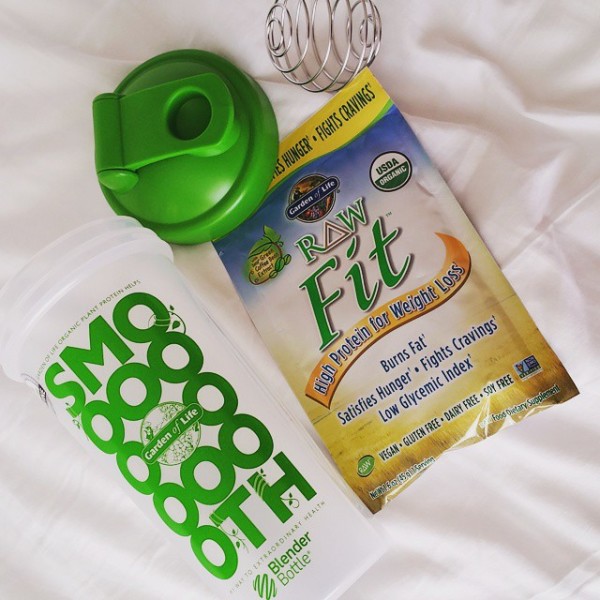 Raw Fit. The breakfast of champions.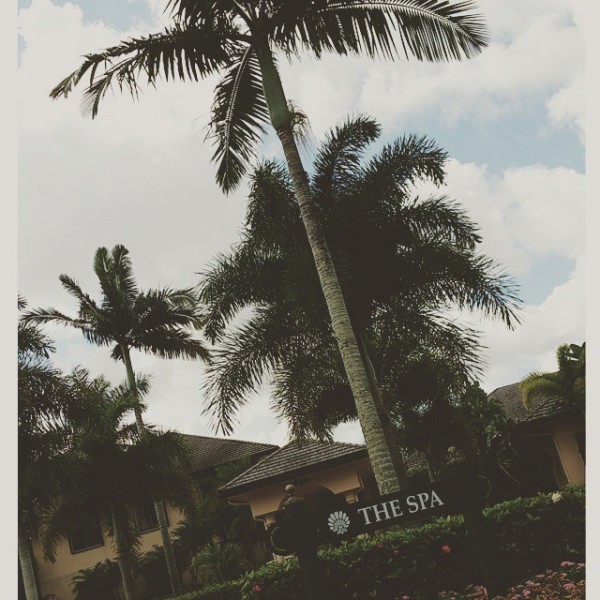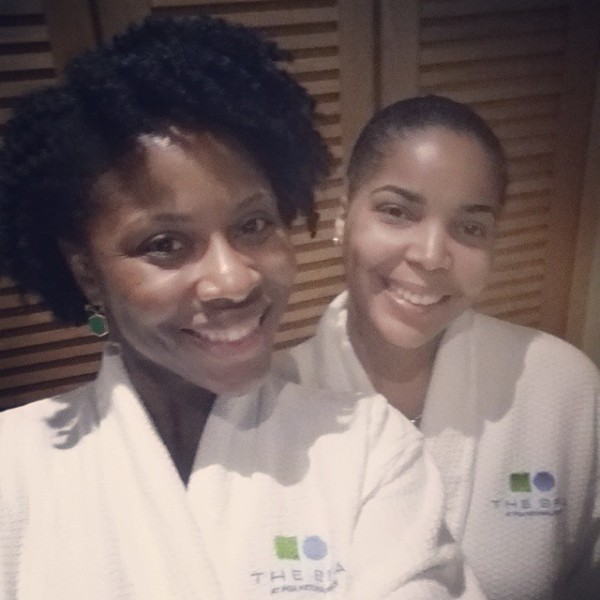 My morning at the PGA National Resort & Spa compliments of Garden of Life. Haven't seen my cousin Trisha in three years! I was so happy I could bring her along with me, we had an amazing time! Best massages (& pedicure) ever.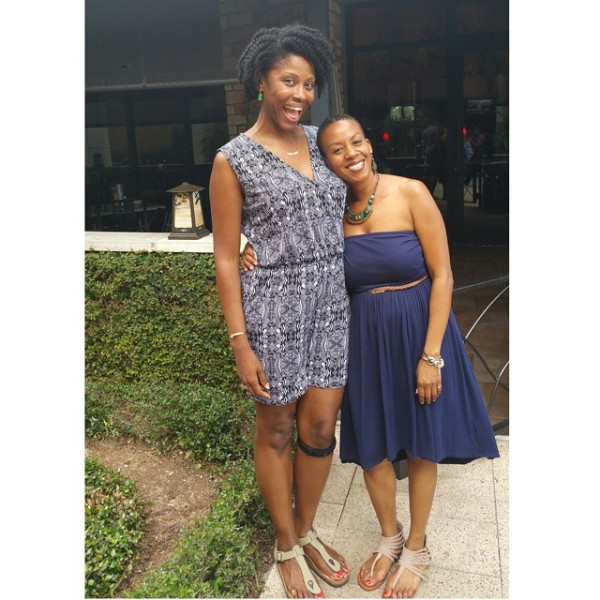 Last picture? I finally met a YouTube friend of SIX years in real life! Hung out with Lisa (@blueottlisa) who drove up to see me and had the best time ever.
As you can see the weekend was fantastic you guys, no complaints. Best weekend ever.
Oh and if you want to enter for a chance to win the 'I'm Sunshine' t-shirt (size medium) pictured you can enter below & good luck!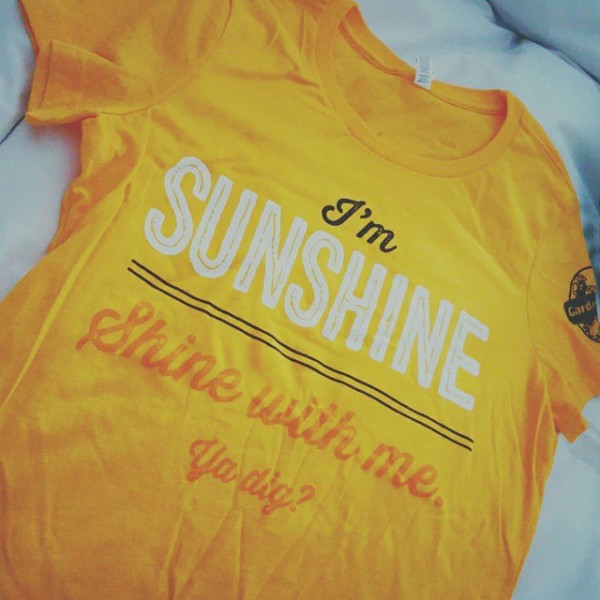 a Rafflecopter giveaway
I also have an 'I'm Worker Bee' shirt in size large to giveaway. If you'd like to enter for a chance to win it enter below & good luck!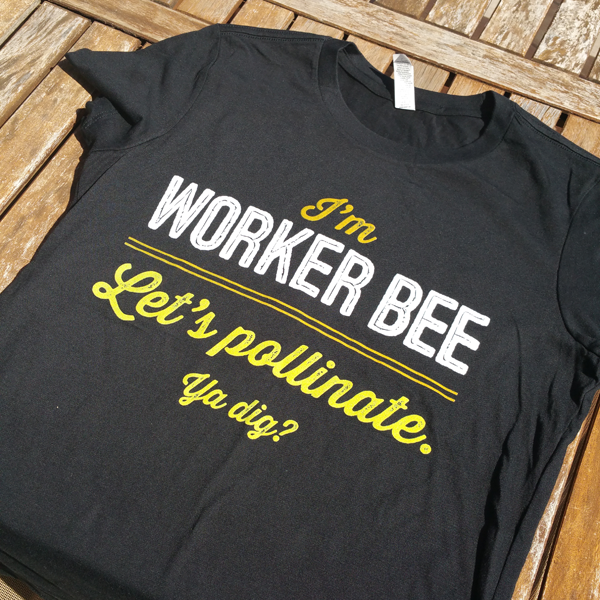 a Rafflecopter giveaway
*If you don't know what this means don't worry, I plan on doing posts about this very topic soon. Until then here you go: What does the USDA Organic seal mean? and What does the Non-GMO Project Verified seal mean?