It's the season for free stuff! 

Kinky Textures on Facebook has graciously offered to sponsor a giveaway for their/my readers/viewers and I graciously accepted because I want ya'll to be exposed to other blogs AND get you some free stuff! 

Rajeeyah, of Kinky Textures, will be giving away 2 jars of Shea Moisture Coconut & Hibiscus Curl Smoothie on the Kinky Textures on Facebook.  There will be 2 separate winners (1 prize per winner).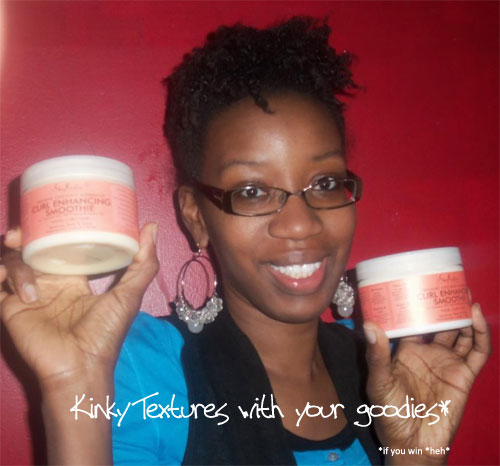 Please watch the video below for more information.
Until next time Glam Fam I wish you
Life, Liberty & The Pursuit of Nappyness,

@Glamazini | facebook.com/IamGlamazini | youtube.com/Glamazini | Google+
~~~~~~
Disclosure: The 2 jars of Shea Moisture Curl Smoothie will be provided brand new by Kinky Textures.  For more information about the Glamazini.com disclosure policy, click here.