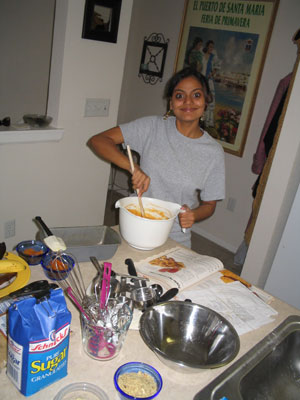 Happy Thanksgiving!!!

Deepthi came over and we baked banana bread and pumpkin bread. Here she is happily stiring the pumpkin bread batter

Lord I am thankful for:
~ Jesus and His gift of eternal life after death and abundant life before death
~ employment, increase AND promotion!!!!
~ a new car!
~ my health and strength and weight loss
~ my fiance, he's wonderful
~ family, friends, protection, life, love, joy, dancing

Hi Deepthi
(I'm thankful for you too hun

)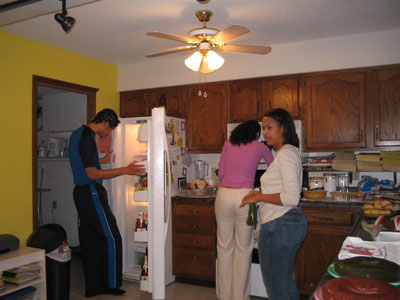 Happy Thanksgiving!!!

Adima in the fridge while Sarah (his sister) is at the stove and Quiana (his sister) chats with us.
It's almost time to eat!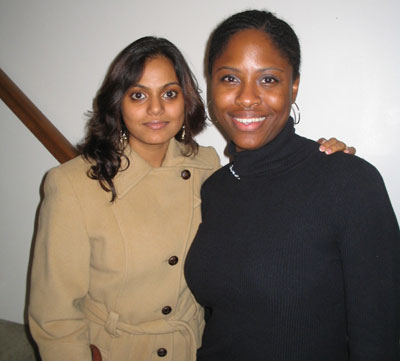 Deepthi came with me for Thanksgiving, her first. Hope you had a great time and thanks for coming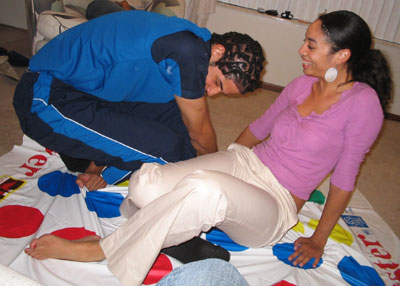 I wonder if Sarah's gonna kill me when she finds out I put this photo on my site?