Here's a shot of my nails before I hacked them off: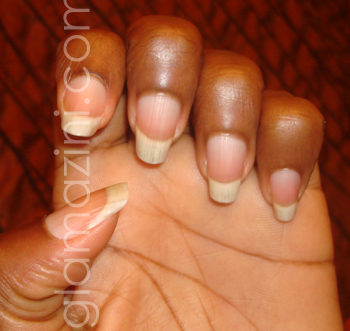 And a shot post-hackage: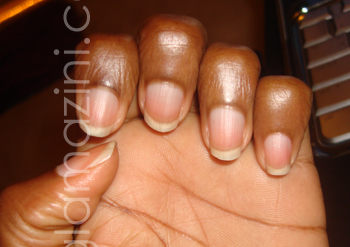 Here we go with the fun part.  The polishes are as follows:
Thumb – China Glaze Street Racing

Index – China Glaze Avalanche
Middle – OPI I'm With Brad

Ring – Nicole Turbo Teal
Pinky – Nicole Hot Pink Dot Com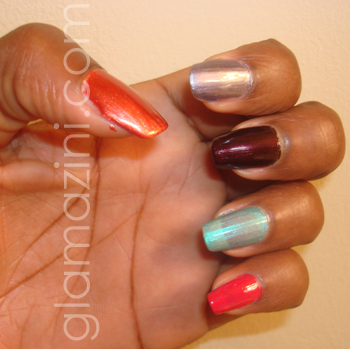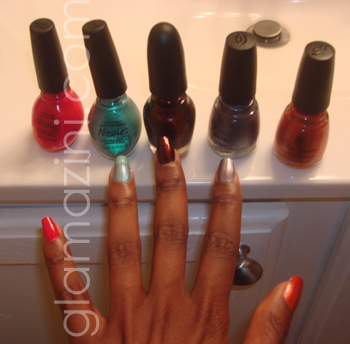 I'm not as excited about Turbo Teal as I was with it in the bottle.  It's so shear that it will take 3-4 coats to do what I wanted to I'm still searching for a blue I can love. (2 coats pictured below)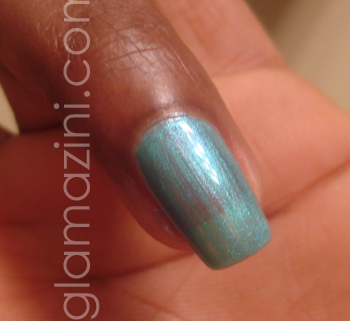 Again, Avalanche is a beautiful color but not what I expected (was hoping for something like my beloved Metro Chic for less money).  I believe in this photo below I put on the China Glaze Matte Magic top coat to get it to look like this: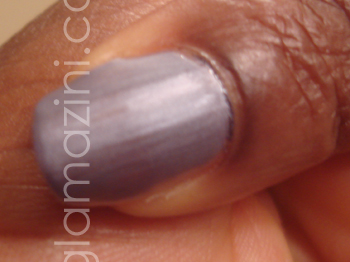 Here's Street Racing with the Matte Magic top coat on it: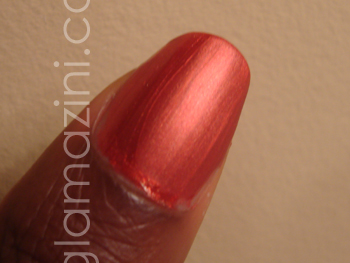 And Hot Pink Dot Com with the Matte Magic top coat: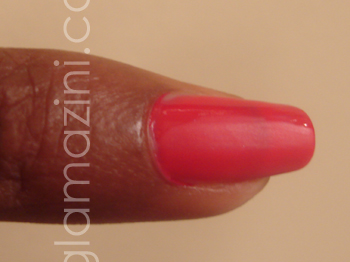 And Turbo Teal with the Matte Magic top coat: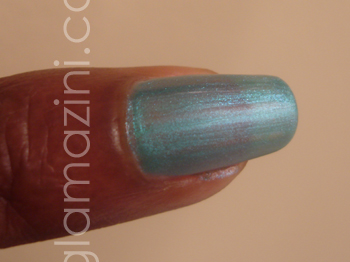 Alright, in this shot it's:
Thumb – OPI DS Refection DS 030

Index – Sally Girl Twinkle
Middle – China Glaze Unplugged
Ring – SpaRitual Tall Glass of Water
Pinky – Sephora by OPI IM Beauty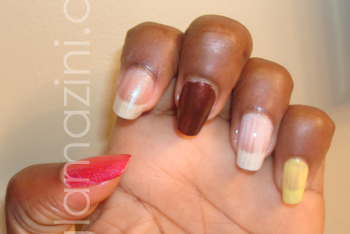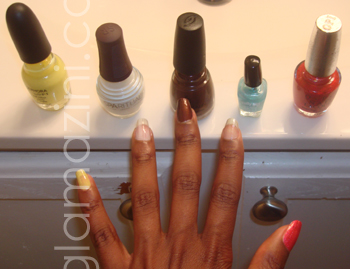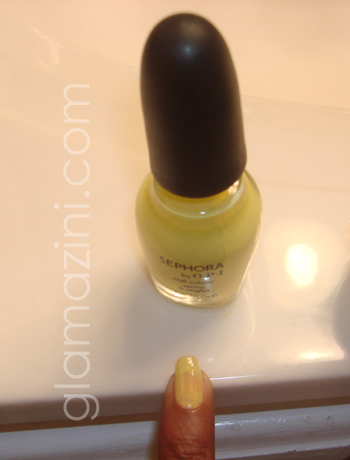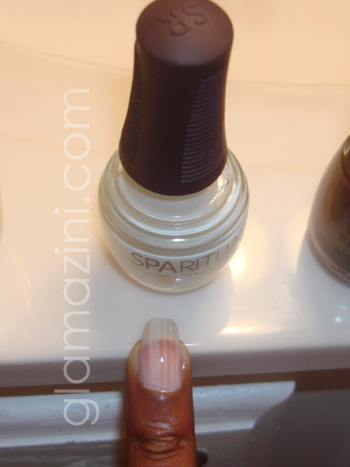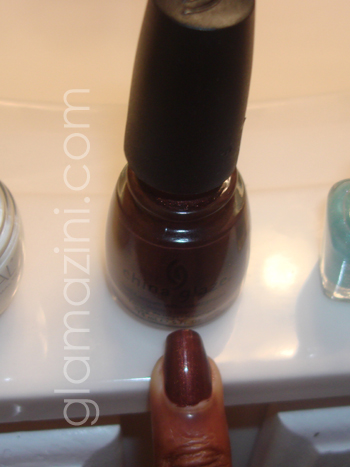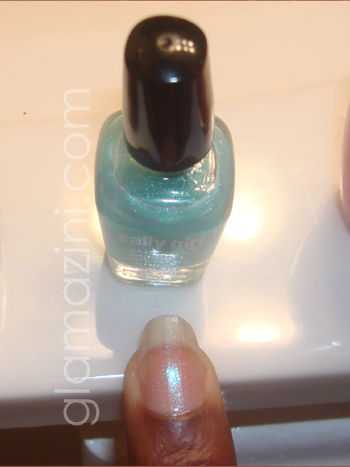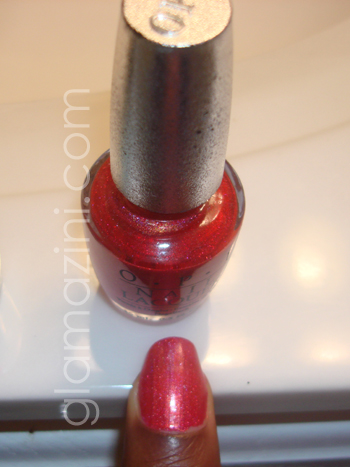 In closing, I MUST go buy Metro Chic a.s.a.p.  I miss it so

p.s. I have OPI Pamplona Purple on my toes right now, no pictures though (sorry) and I love it! Got it done at the salon but may have to buy this sucka!

Thanks for visiting!!  

Life, Liberty, & The Pursuit of Nappyness