http://www.youtube.com/glamazini
Subscribe Today!

I washed my hair and pulled it back in 1. The previous night I slept with conditioner, honey and a little bit of olive oil saturated on 8 sections under my satin scarf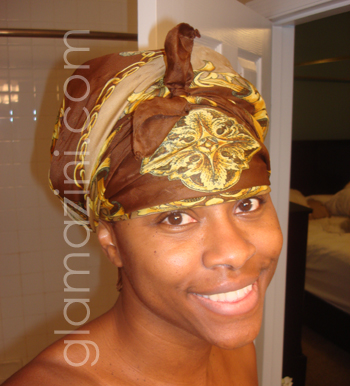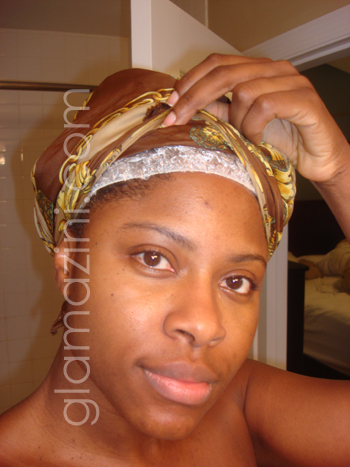 This time I used a real conditioner cap from the store and not a plastic Walmart bag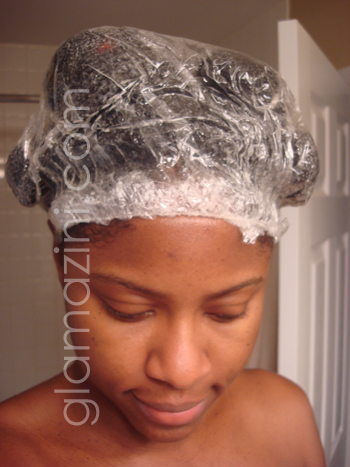 I jumped in the shower and detangled each section with my wide toothed detangler pick and my Denman brush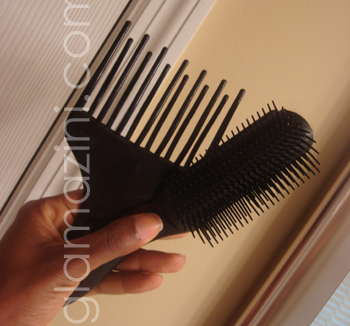 I also used shampoo this time instead of castile soap because my braids had accumulated a lot of oo and goo and dust and fuss and I needed to strip it all away.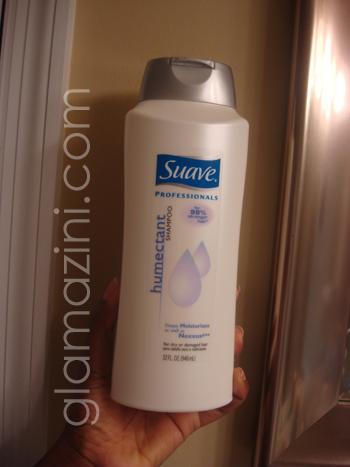 Here's my HUGE shed hair ball (remember 6 weeks of cornrows + lost job (stress) + major shedder (me) = normal sized ball for this scenario)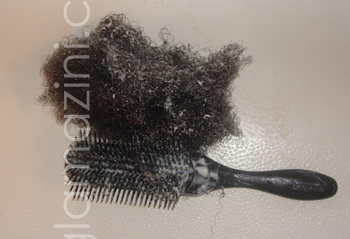 All clean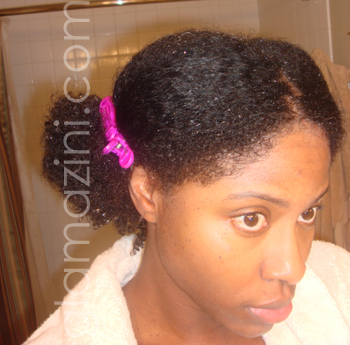 Especially that scalp!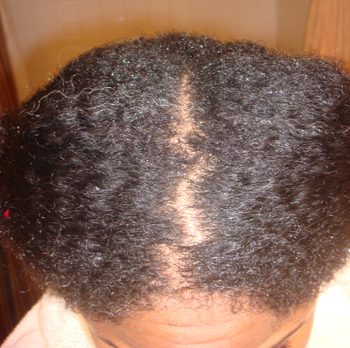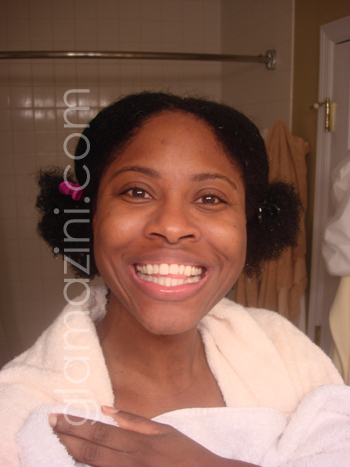 At this point I was trying to get my mind right about doing some twists or something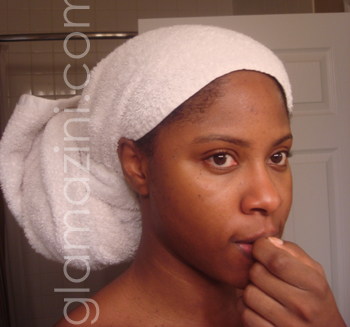 still trying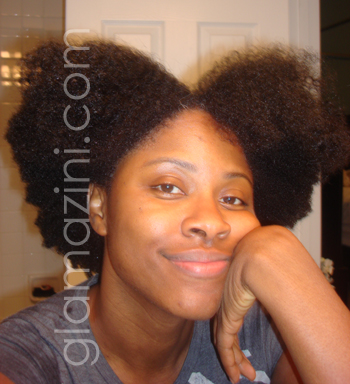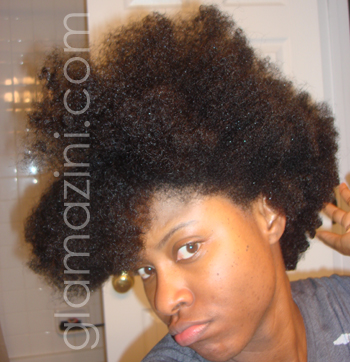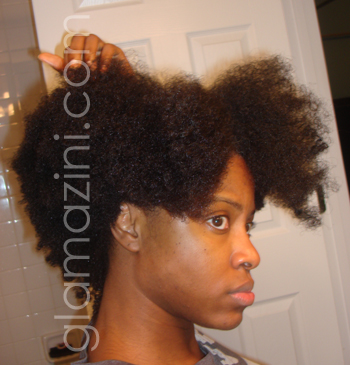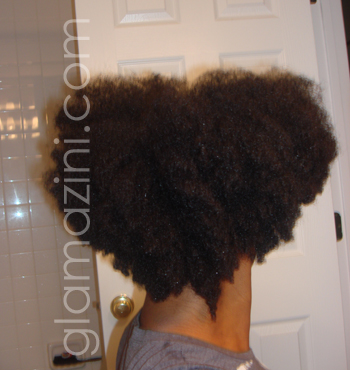 Nope, gonna pull it back into one…lazy me.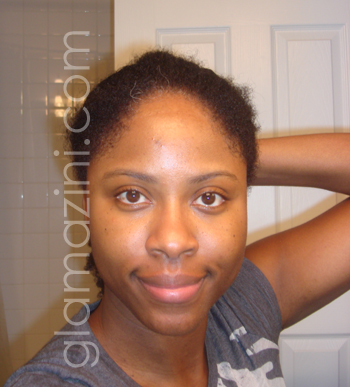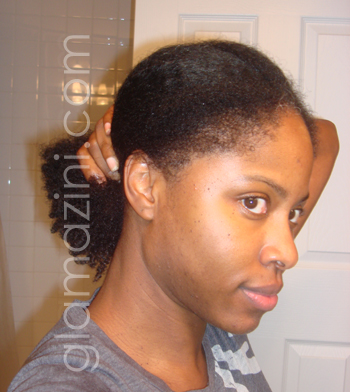 I tried to take close shots of my hair but they all came out brown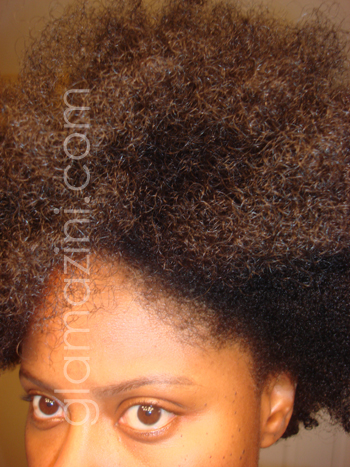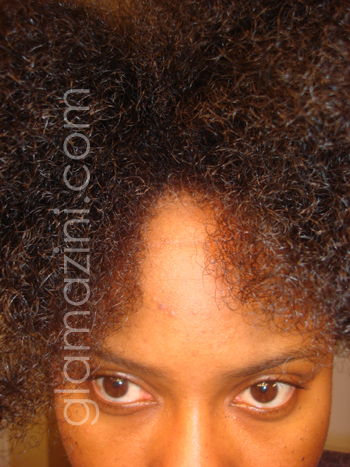 Alright, here's the action. 1st I moisturized then pull the back 1/2 into a puffytail like so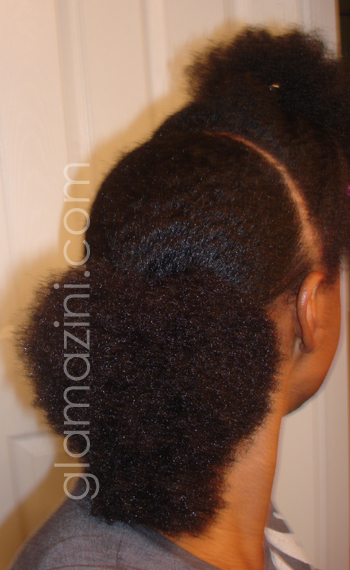 then I twisted the ends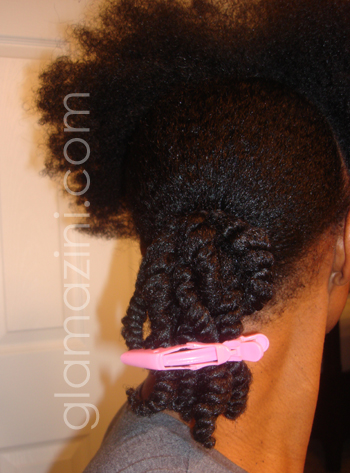 Next I pulled the right side back and twisted the ends.  Notice my weak edge side from back in the day. Still not full and thick but much better.  It's a totally different hair texture than most of the other hair on my head and I realized I did the most damage to that section years ago pre-natural/pre-self education.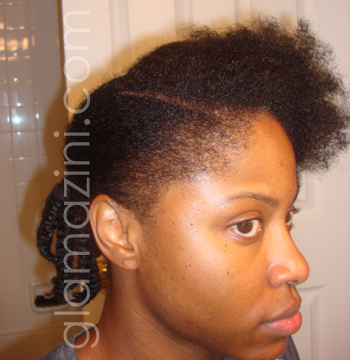 Alright, then I pull the left back.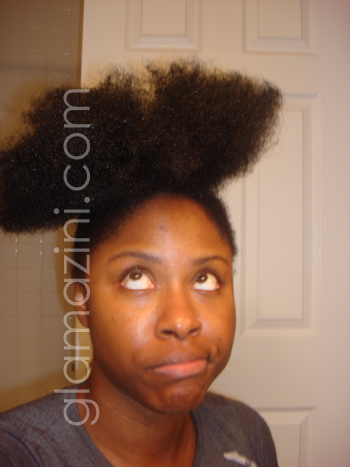 I realized too late that I should've waited to twist the ends until I was done because I ended up with tiny twists from the shorter top and side sections.  drats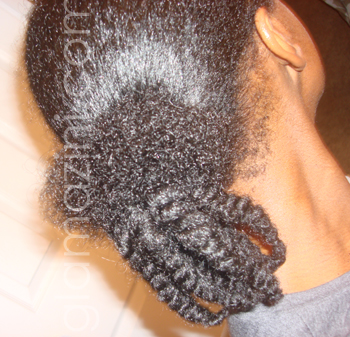 The final products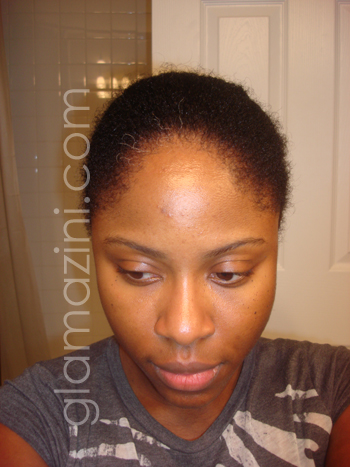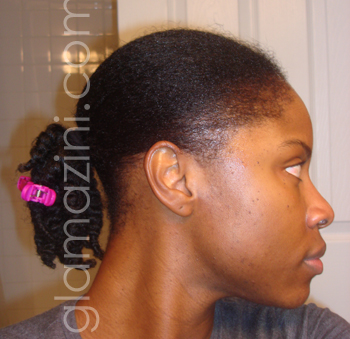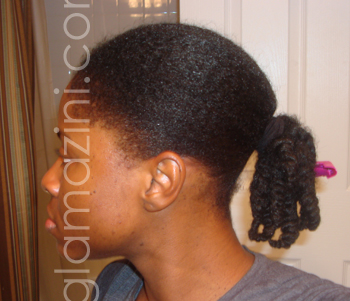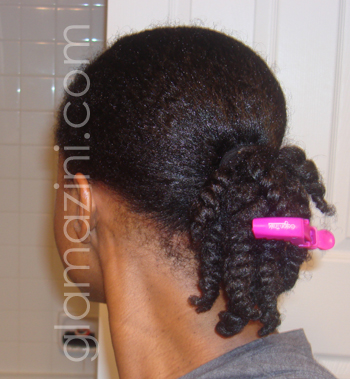 Me waving at the imaginary people (you) in blogville.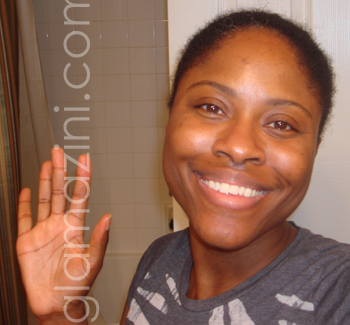 Next I brushed with FOTE aloe gel and tied the front down with a bandana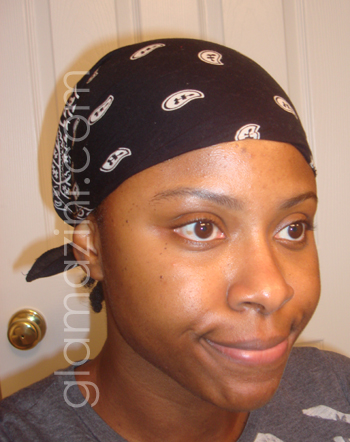 And here is the final product with a cute ouchless band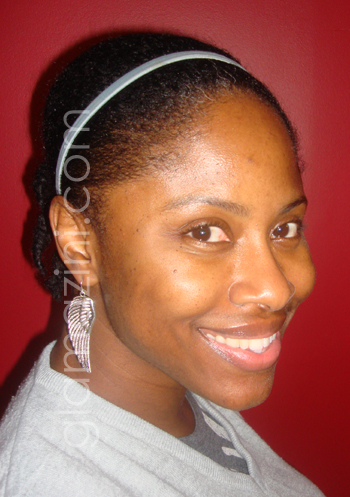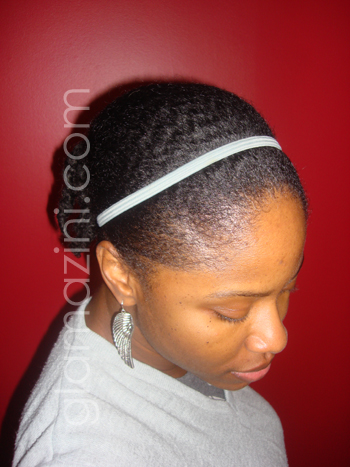 The good news is this lasted for a week. The bad news is as this dried the back sides of my edges started to hurt (from pulling).  Eventually I took this down and had to put neosporin on my side napes

… ouch! Next time I'll start with it looser so when it shrinks and dries I won't have ouchies.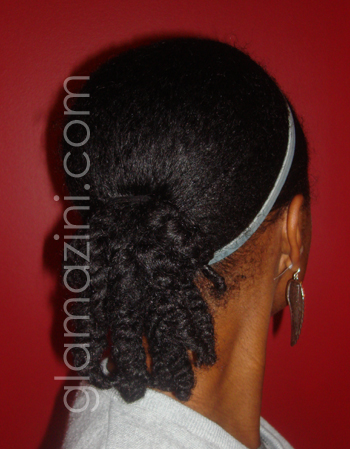 But at this point and for several day afterward I was still cute and pain free.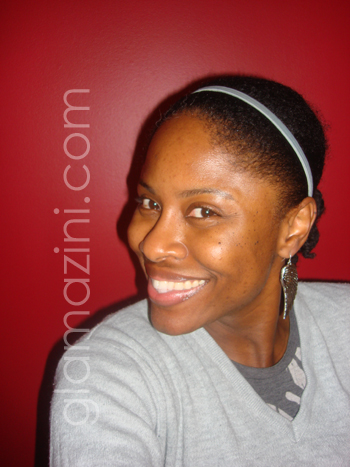 Thanks for visiting!!  

Life, Liberty, & The Pursuit of Nappyness