11/28 – Here I am after 2 days of feeling sick…not cute.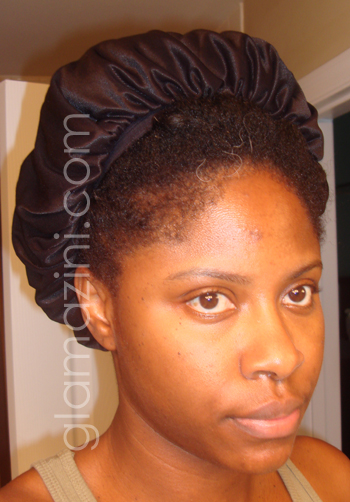 And here I am on 11/30 after waking up and deciding to wash the gunk (CDHHB) out of my hair.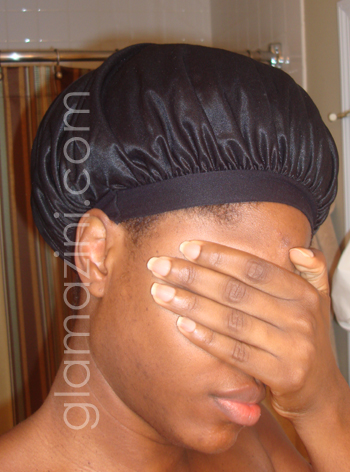 I quickly mixed some extra virgin olive oil (EVOO)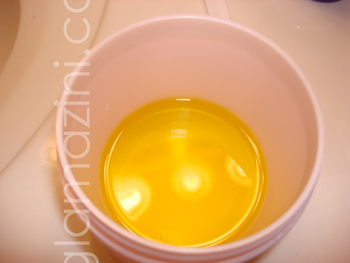 with Pantene Moisture Renewal Conditioner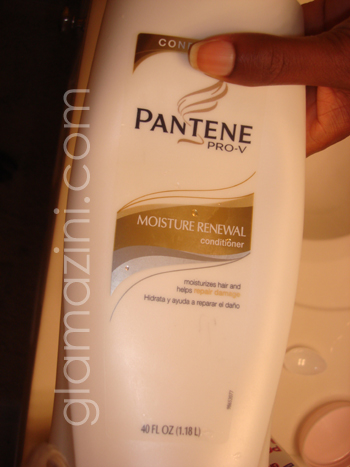 until it looked like this: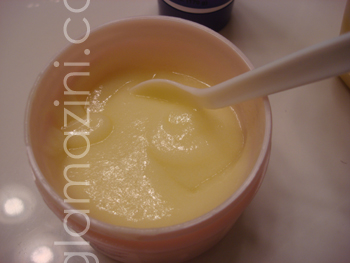 Here is my rollerset remnants from Thanksgiving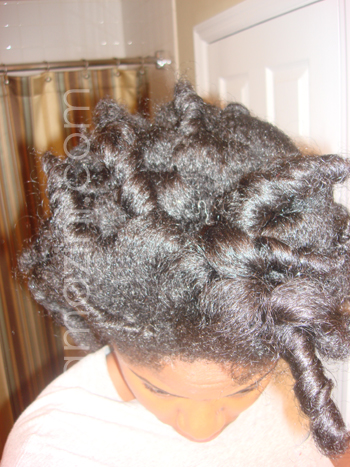 I must admit, even thought the CDHHB did not work for me as a pre-wash moisturizer, my hair was SO SOFT that I decided not to throw it into the trash and instead use it in my pre-poo. I know I didn't spend full price on it BUT still $5 is $5 shoooooo!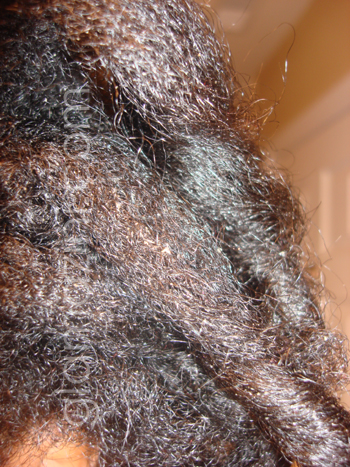 There was still lots of buildup in my hair…not sure if you can see it in the photos, I tried to get good shots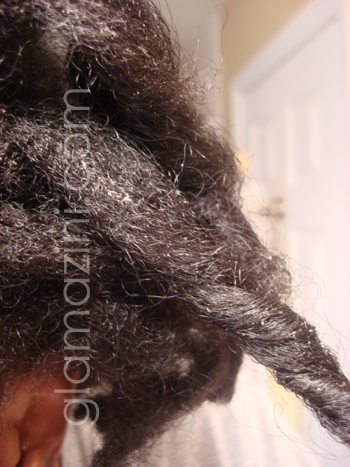 the back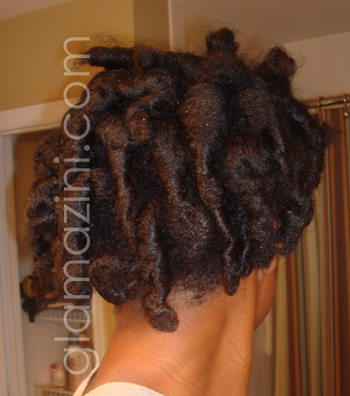 I know I'm looking all kinds of crazy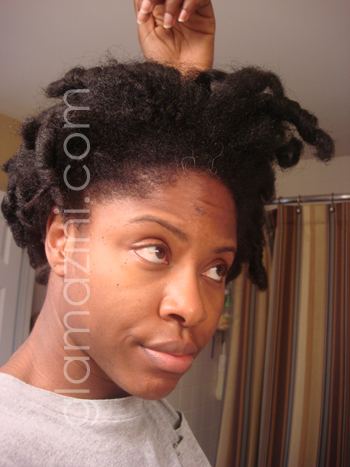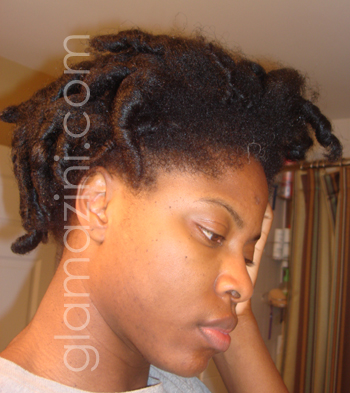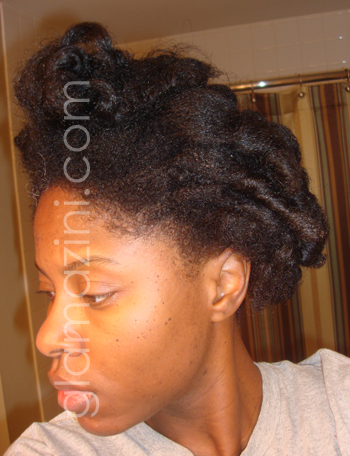 Oh and here's a quick length check! The back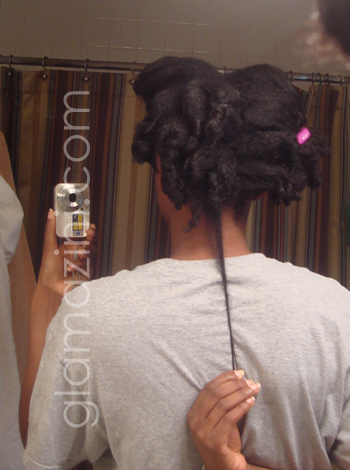 The sides (which shocked me no end!). This is the weakest part of my hair, with the finest strands, the most shrinkage and the mose follicle damage … so imagine my amazement when I pulled it and saw this! Can you tell I don't do length checks very often?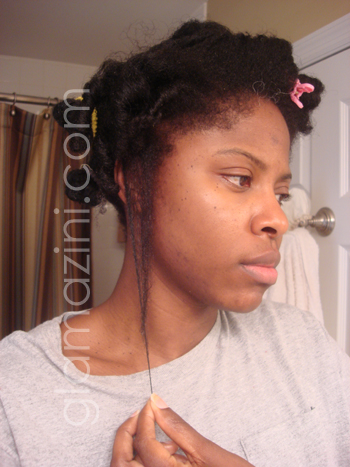 and the front. I'm not as shocked with this because the texture is looser and more reflective of what the actual length is.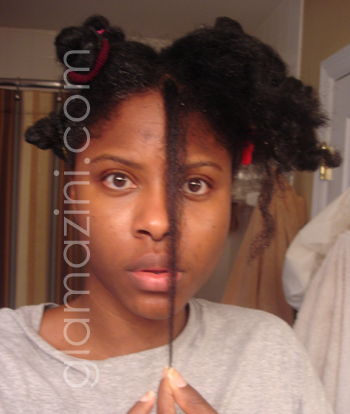 Alright time to start. I sectioned my hair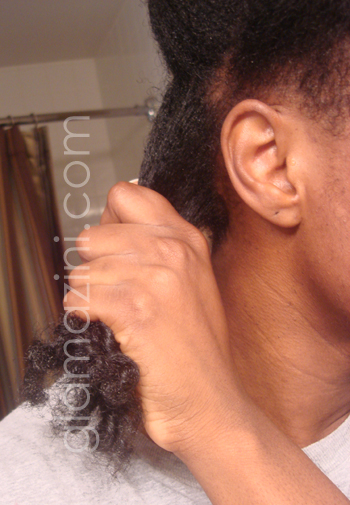 and saturated each section with the conditioner and EVOO mix.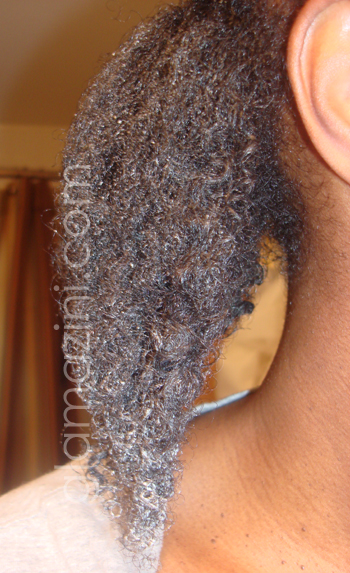 Then put the section into a bantu knot like so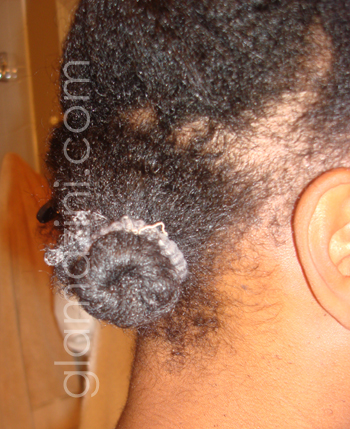 After I finished my entire head, I put on a conditioner cap and walked around the house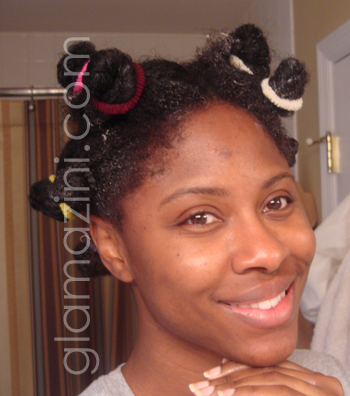 hee hee , and slapped this face mask (that I'm trying to get rid of) on.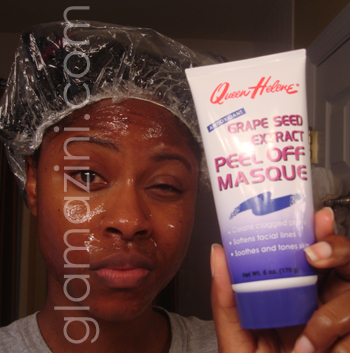 Several hours later I jumped in the shower and detangled each section with my Denman brush.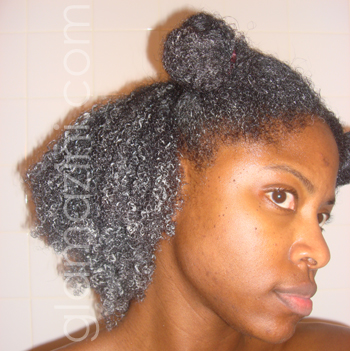 Hee hee I'm taking pictures in the shower…lol!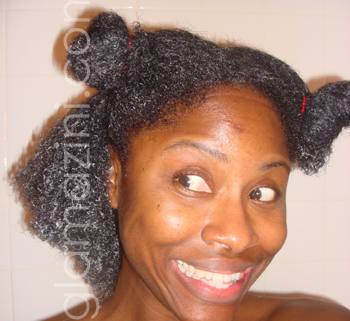 After I was done I whipped out the shampoo and got to scrubbing my scalp really really well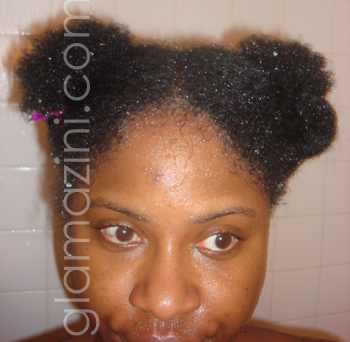 After this I planned to 2-strand twist my hair for an eventual twistout (that has not happened yet)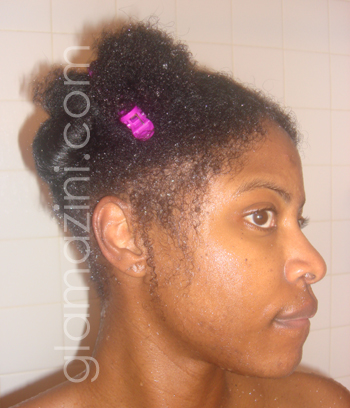 Here's a great texture shot of the back of my hair, super coily like drinking straws.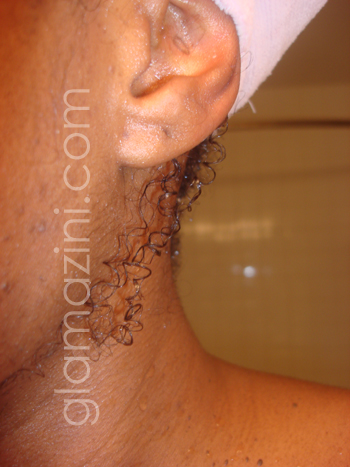 Check out this video to see me doing my twists etc:
http://www.youtube.com/glamazini
Subscribe Today!
And the next day (12/1) I snapped a few shots of the fully done dry twists: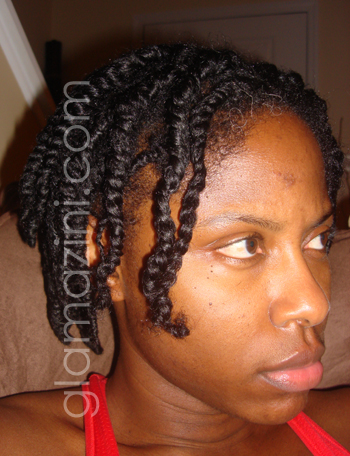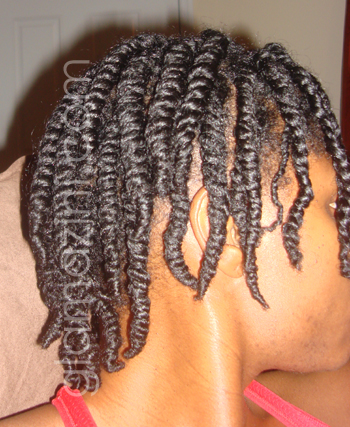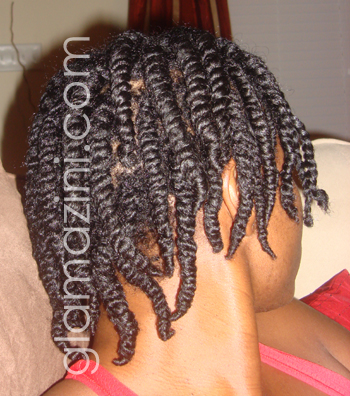 And like I said, it's been over a week and the twists are still in my hair…so…uh…maybe I'll have pix/vid of a twistout….maybe not.

Thanks for visiting!!

Life, Liberty, & The Pursuit of Nappyness