Alright, the Valentine's day updo was shot (I actually took all the bands and pins out days ago and just let it fall apart)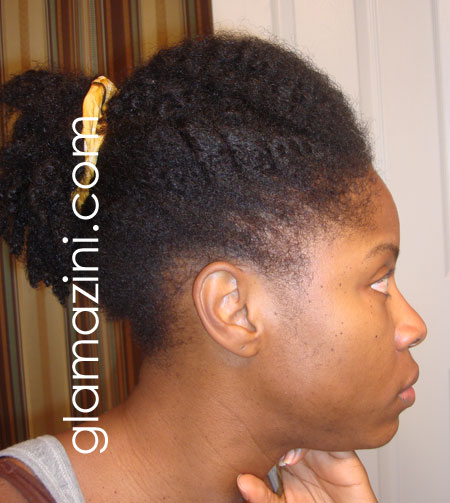 The plan is to do a scalp exfoliating scrub (for the 1st time ever) along with my usual pre-shampoo deep condition and detangle.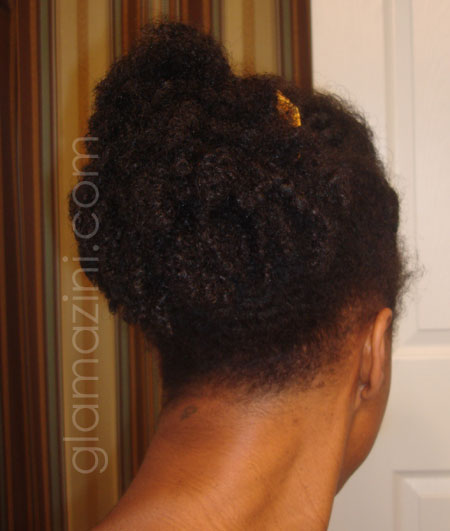 Please do ignore my zit covered with Proactiv face mask.

  Thank you.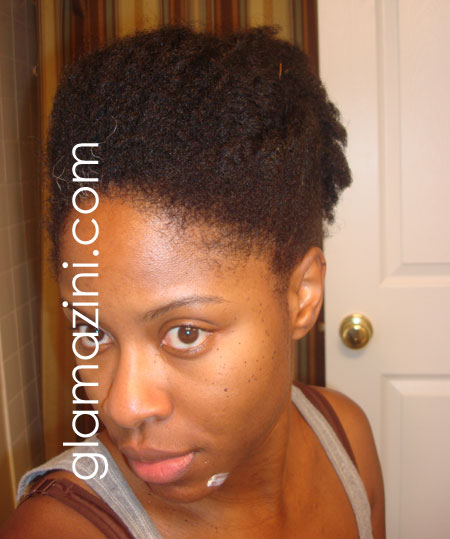 On your left is my usual pre-shampoo deep conditioner mix of any conditioner (Pantene Moisture Renewal in this instance), honey and olive oil. On your right is my scalp exfoliating scrub (inspired by Chi Chi) of brown & white sugar, honey, olive oil and rose castile soap.
Edited to add: I got a question on this so want to add my answers as clarification:  Even though I eyeball the ingredients, I would say approximately 1/2 a cup of olive oil, 3/4 a cup of conditioner and a tablespoon and a half of honey are in my pre-poo conditioner on the right and about 1/4 cup brown sugar, 1/4 cup white sugar, moistened it with olive oil (no real measurement, just poured a little until it was stirable, a couple teaspoons of honey and a few squirts (say a tablespoon or 2) of castile soap on the left.
I sectioned my hair into 4 as usual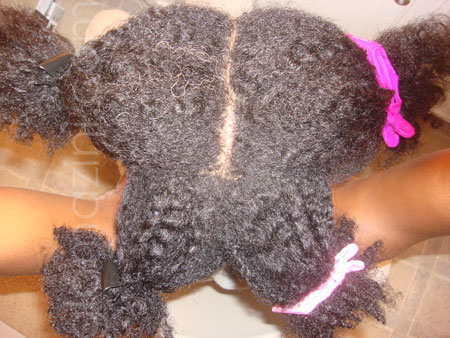 and mixed both concoctions until they were each well blended like so: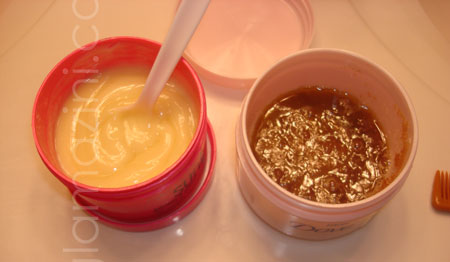 This was a messy but beneficial endeavor.  I only got 1 photo because I didn't like getting goo all over my camera.

    I grabbed each section and parted with my finger, then applied the scalp scrub straight to my scalp and gently rubbed.  If you look you can see it at the base, it's the beige-ish goo. Next I applied the deep conditioning mix to the rest of my hair as usual (it is the white coating goo).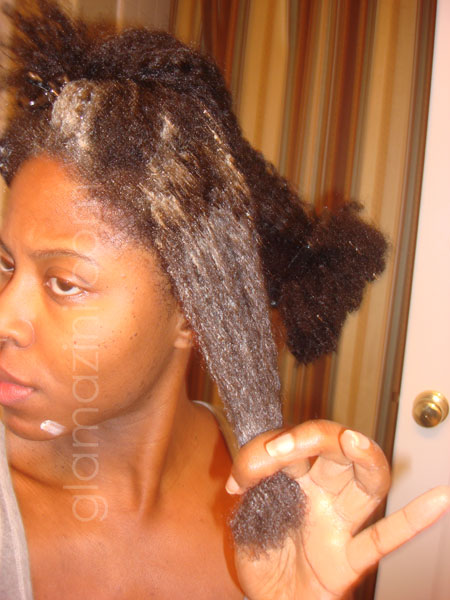 Then I put my hair into large bantu knots and secured with scrunchies.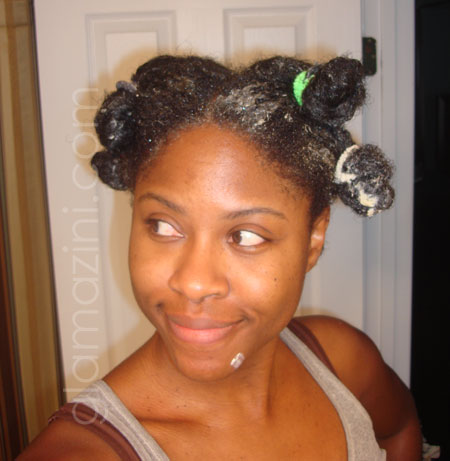 And covered with a conditioner cap.  This is when this video was taken by the way.
I walked around with the conditioner cap on for hours and even did 15 minutes under the dryer for good measure.  Then I washed and rinsed well and ended up with this: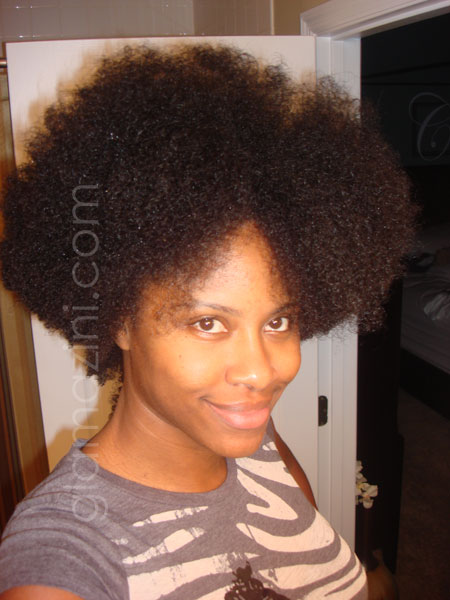 and let me say something…my hair and scalp felt INCREDIBLE!!!!!!

I have never done the scalp exfoliating scrub before but when I first saw Chi Chi do it in one of her videos I knew it was something I would try.  I always have issues with getting my scalp clean and end up re-rinsing all the time.  Well this was a GODSEND!

    My scalp felt so clean and looked wonderful! The roots of my hair were glistening…I will be doing this more often…this is definitely a keeper! 

Alright, moving on…here is my hairball from the entire detangle session. As I told you all I shed ALOT. This is a 2 week old hairball, it is typical for me (everyone is different) and I did not find any broken hairs in there, just shed hairs with the root on them.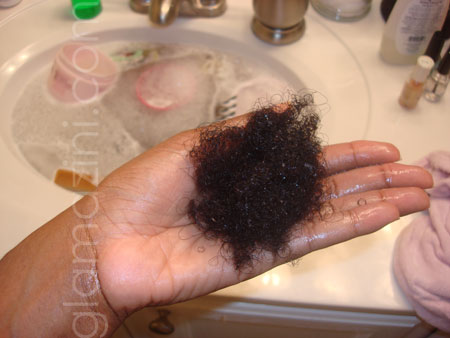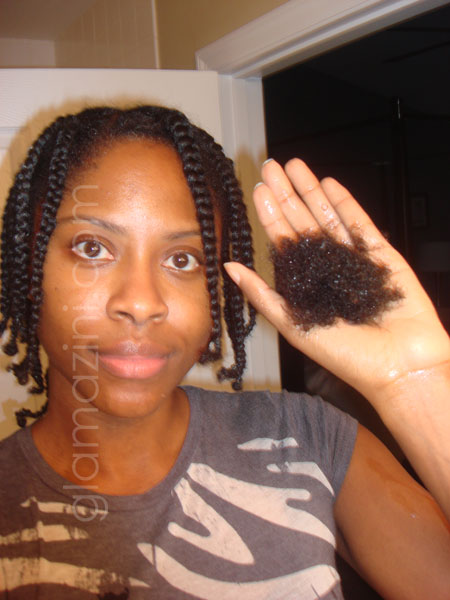 The above and below pictures show the braids I tossed in for my braidout…above is on Saturday, below is Sunday morning.  Watch the video below to see more!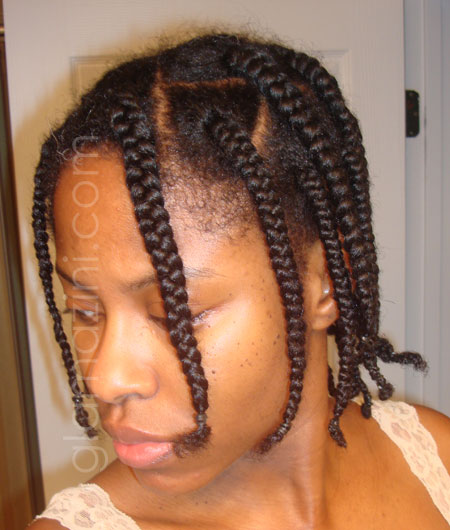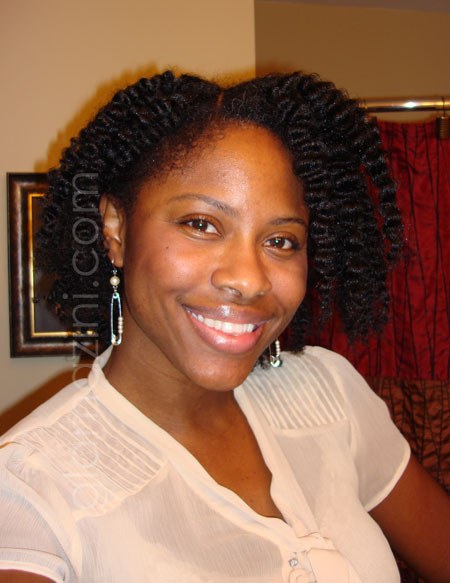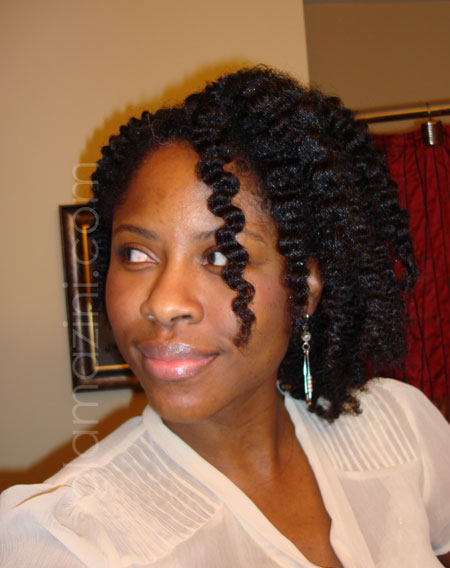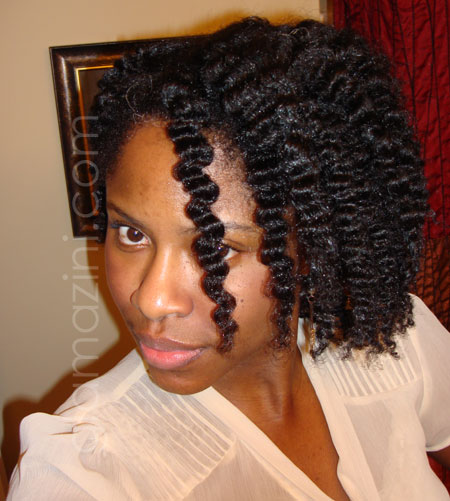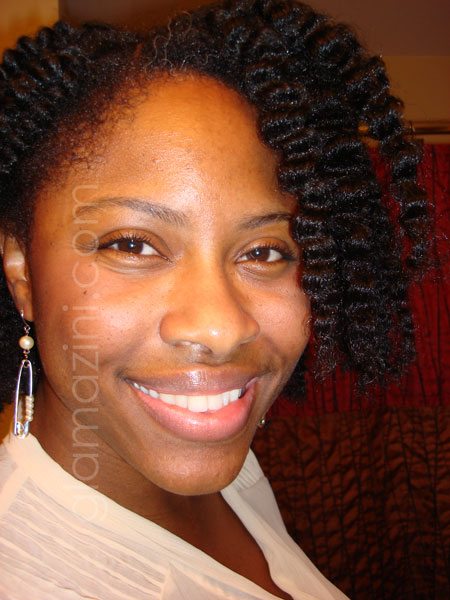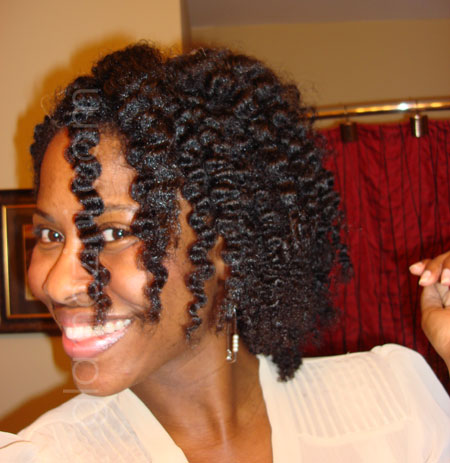 This was at the end of the day after walking in the rain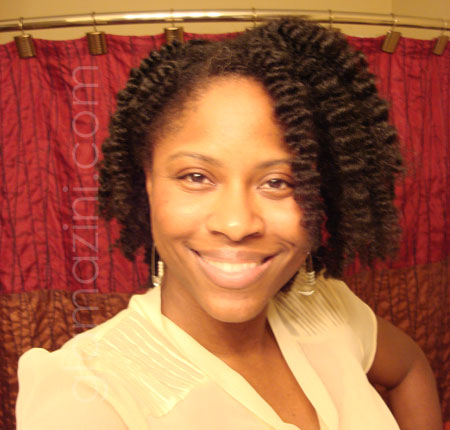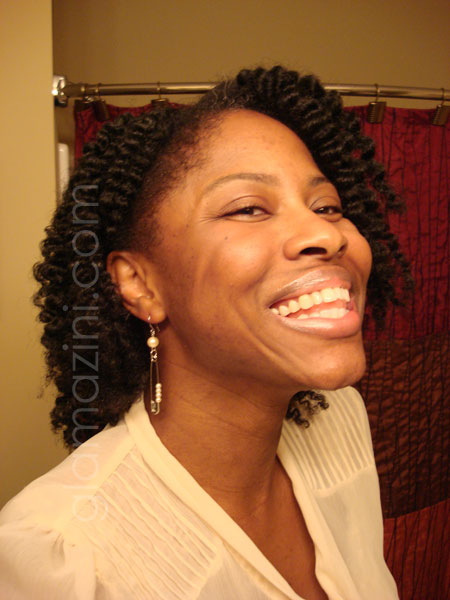 I see myself doing more braidouts this year because I fell in love.  Once the weather breaks I will be doing more, but for now it's still winter so this went away the next day. 
If you're wondering the earrings are from Forever 21, the blush is L'Oreal Mocha Rose
and the gloss is Donna Loren Super Glossy Lip Shine in CandleLight.
Thanks for visiting  

Life, Liberty, & The Pursuit of Nappyness