Before I get to the wiggage, here's the last day of my bantu knotout: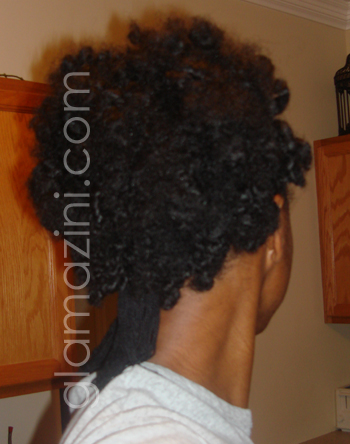 It was definitely cute and definitely a keeper (and soooooo soft!…my hair was so flippin soft I could not stop touching it)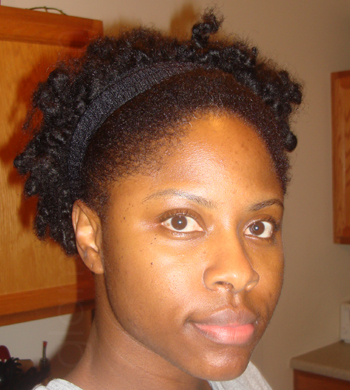 I will definitely do this style again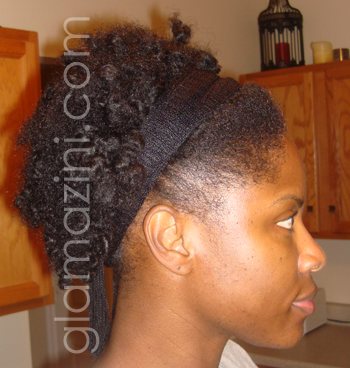 Alright, time for the wiggage.
My friend Keesha came over and braided me up. There's 1 braid going around in a circle (like the spiral beehive for a weave base) and the rest is just straight back.  I left the sides out so I could brush them back when I wear the wig.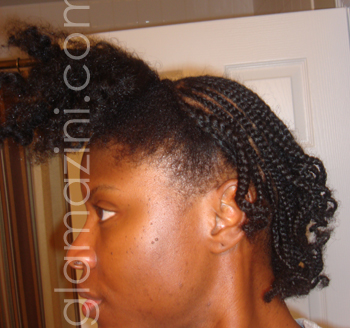 I left the front part out to blend.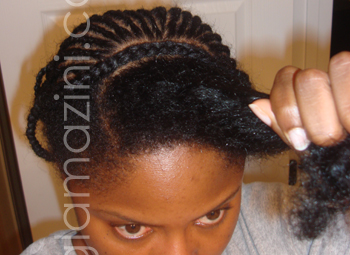 Here's the back.  Had her do this so I could look sorta normal if I had to take the wig off (to dance etc.)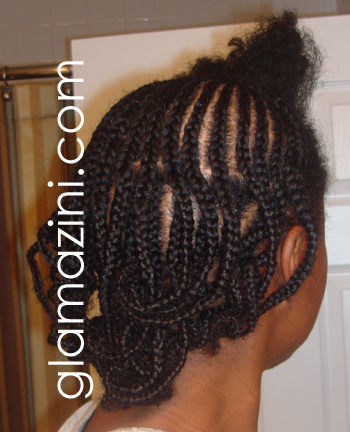 I rodded the front on these small yellow rods I found @ Sally Beauty.  On one side I used water, coconut oil and Dove Mousse…and on the other water, coconut oil and Eco Styler Gel.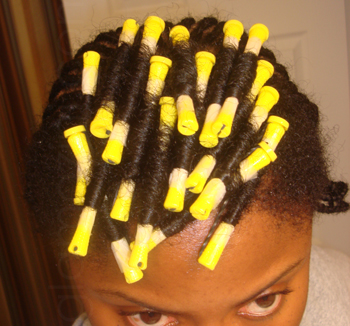 This first video is of me opening the package the day the wig arrived:
Part 1:

And this video is of me actually putting on the wig:
Part 2:
And here's the outcome…did a hump in the front because I felt like the rodded curls were super tight. Next time I'll definitely try this wig with the flattwists to blend.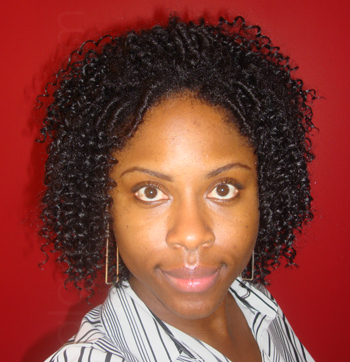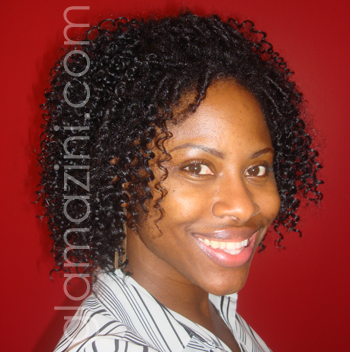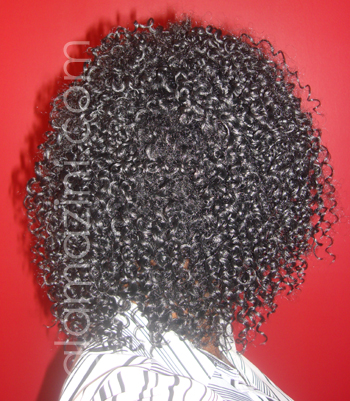 I still thought it was super cute and went to work like this.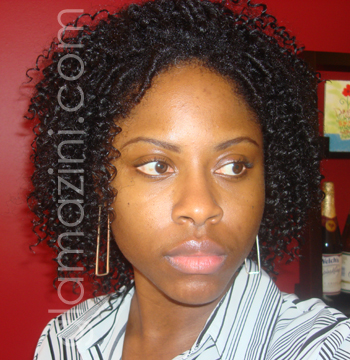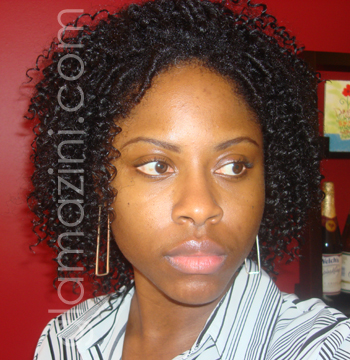 Stay tuned 

Life, Liberty, & The Pursuit of Nappyness