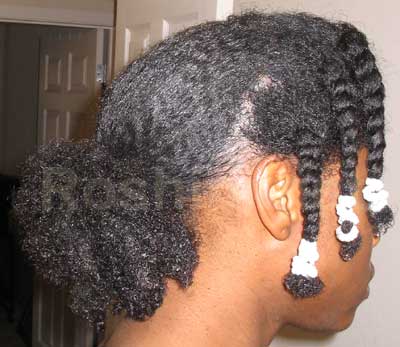 Happy Birthday to meeeeeeeeeee!
I'm 29 today ya'll and I'm so blessed it's indescribable. I had an appointment to get a massage then get my hair done later today. I did what's comparable to cleaning the house before the maid comes

. I got up and detangled my hair myself. Good conscience would not have let my spirit have peace if I went to the salon and the chick ripped all my hair out.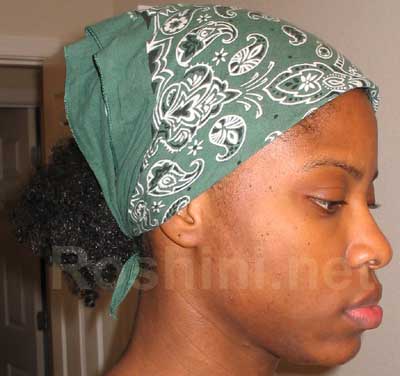 I twisted the front down. The style was not fashionable in so much as functional to keep the napps detangled until I made it to the hair shop.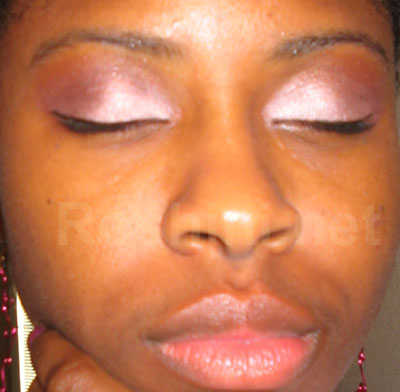 Did my favorite eye makeup for my birthday:
~ Rimmel "Planet Sparkle"
~ M.A.C. "Phloof!" Frost
~ Maybeline black liquid liner
~ M.A.C. black mascara


edited to add:
I've gotten lot's of emails about how to do this. Stay tuned for a step by step tutorial (I wants ya'll to be cute too!

)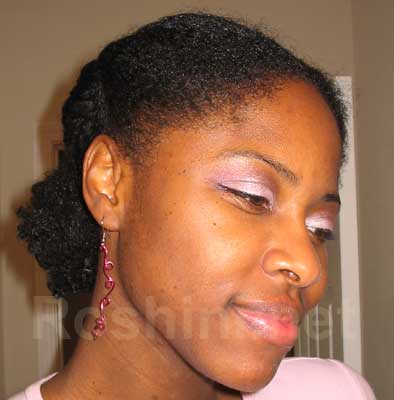 Wow ya'll I'm 29.

I'm so thankful to Almighty God for every minute of life that He has given me. As many of you know, I struggled with depression for over a decade. I was medicated for almost 2 years. Well I'd like to say that God is faithful and has delivered me completely from my depression. In it's place He's given me fullness of joy even in tough situations. It even amazes me when people come up and tell me that they just love how joyful and glowing I am now. That's how God delivers, abundantly, and I'm forever greatful.
*yay* I made it to 29!!!!
How to do this

| | |
| --- | --- |
| 1. | Stay on the planet for a minimum of 29 years …. oh wait … you mean the hairstyle right? |
| 1. | Detangle hair |
| 2. | Separate into front and back section |
| 3. | Secure back into low ponypuff. |
| 4. | Part front down the middle. |
| 5. | Twist one side in large 2 strand twist and pin down over ear with bobbypins. Repeat on other side. |
| * | Go be cute! |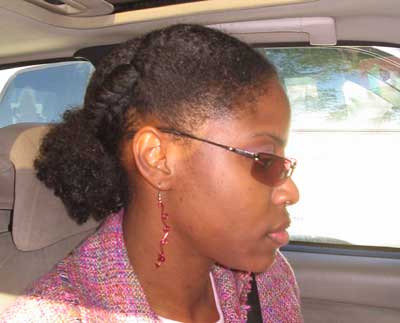 Here's a great shot of my style for the first half of today. I also wanted to show ya'll my new coat that I just love

.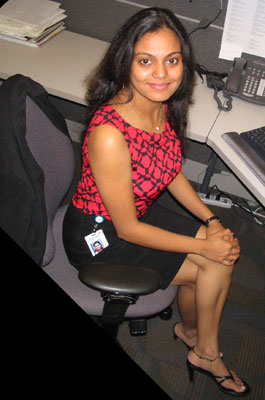 This is my new friend Deepthi

. We both started at my job a week apart and we just clicked. She's such a great person, has a great spirit and I'm happy that we met.
Hi Deepthi!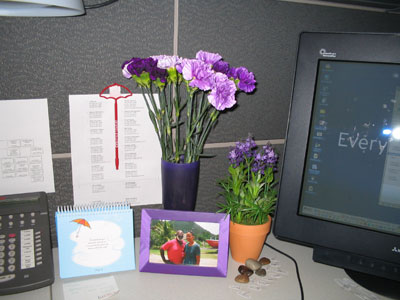 My friend, Lolita, sent me flowers!!!

. AND she sends me PURPLE carnations!!!!


This was the best part of my day thus far… I just love purple (as you can see by the desk decor) and the flowers keep getting more and more beautiful. Thank you Lolita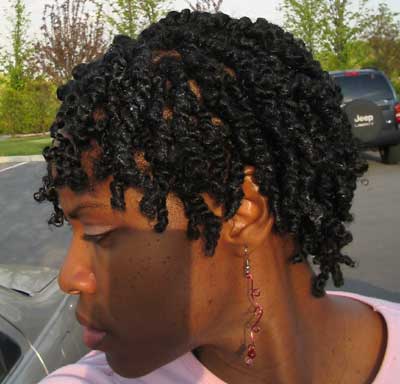 >So I did 1/2 day at work then headed to the salon for some pampering:

1. I had my very first full body massage. I won't comment much here but I already repented to God about the lustful thoughts I had the ENTIRE time

.
2. I then paid $85 + tip for someone to twist my hair

. The twists are very nice BUT as ya'll can imagine …. THAT WILL NEVER HAPPEN AGAIN…I could've saved my money dang, what was I thinking

.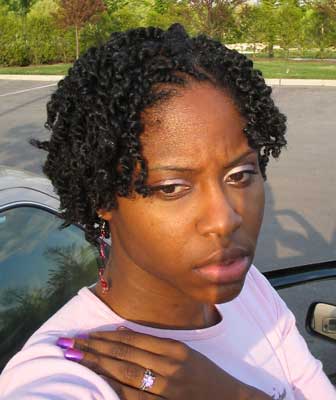 I'm trying to show ya'll my favorite ring (silver band, marcasite accents and BIG OLE pink topaz

) – and – my purple manicure.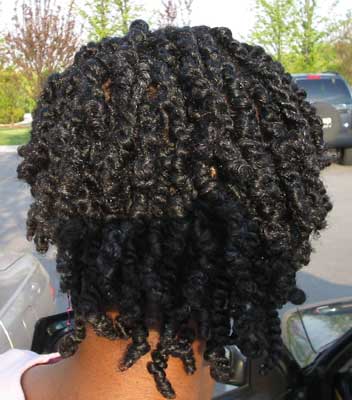 Not bad indeed but JUST like my own twists so I'll just buckle down and do my own from now on. I'm lazy but I'm also cheap and cheap trumps lazy anyday.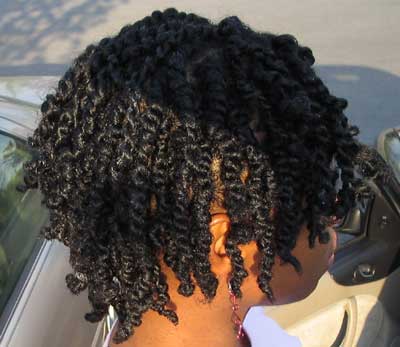 I was in the park at Art Hill (my favorite) just reading and hanging out.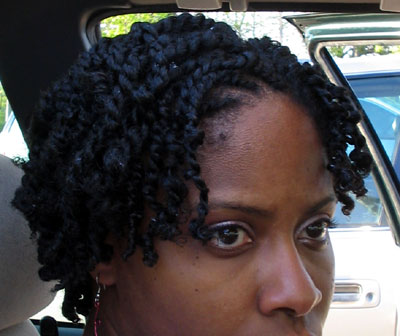 Well…that's it ya'll. Hope to keep these for 3 weeks minimum and I'll take pictures next week to show progress.
Thanks for stopping by.