After I returned from our cruise I had an appointment (made prior to the cruise) with my stylist to get me together. I knew that I would be dead dog tired after the trip and not even trying to do my hair. This is what we came up with: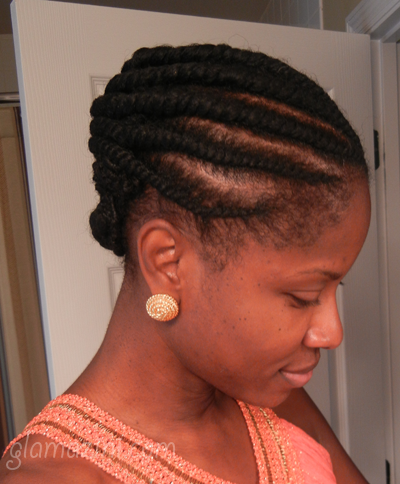 The idea was for her to wash and condition my hair, then put it in a style that I could wear for week then wear a twistout for another week. There are 2 levels of flat twists (you'll see more below) and I left her salon with them hanging straight down. This day pictured here, I was on my way to church and decided to pin both levels up and I really liked the results!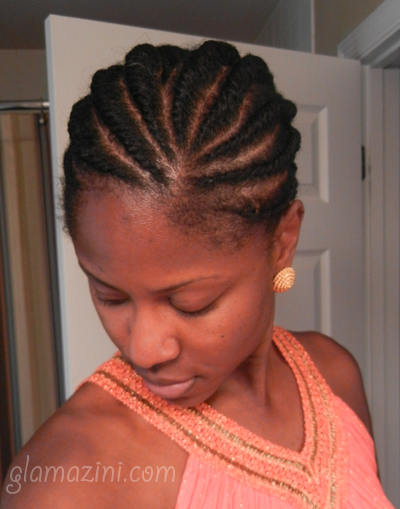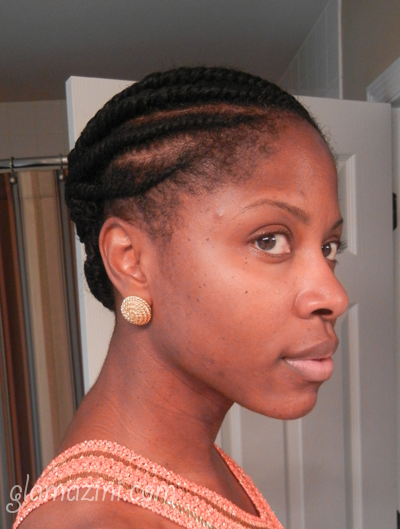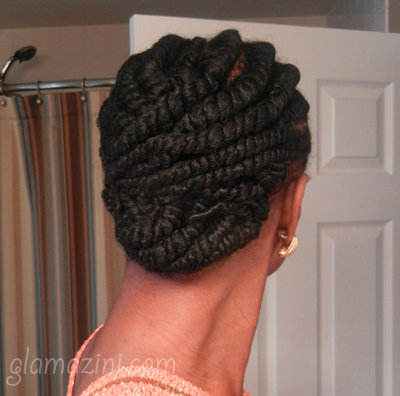 I liked the results so much so that
I would do this style again and
I never wore the intended twistout *ha*.