I thought I'd show a few shots of me working as production manager for a music video shoot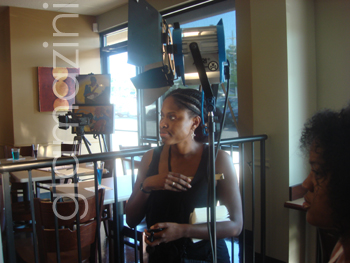 My hair was still blow dried, but I (finally) left the back out and left the house. It was HOT and HUMID that day and by the end of th eday my puff was in full nappy glory!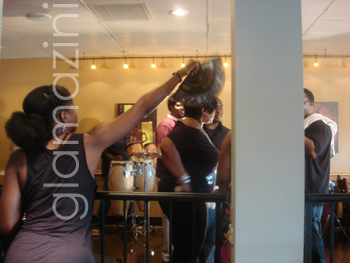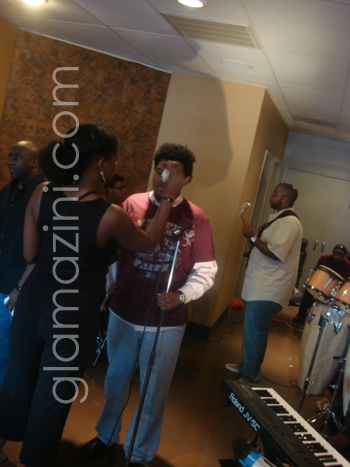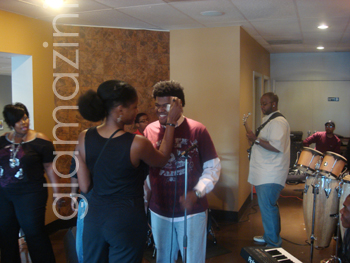 We have several more shoots in August (we had 4 shoots that weekend)…and the video is slated to be completed in September.  I'll let you all know when I have more information on the video. The artist is a local gospel singer, Kenny DeShields, and the single is "Gotta Be Me".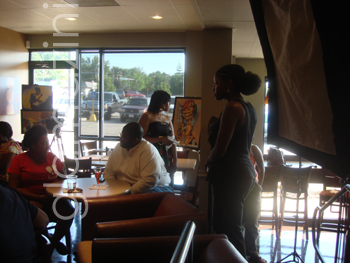 Here's a great shot of my flattwists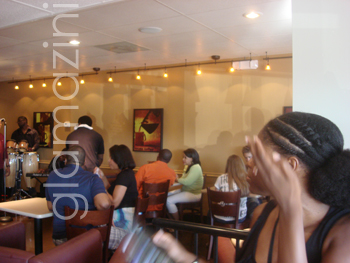 Hubby took some photos when we got home.  On the right I pulled that side into a ponytail and twisted the end down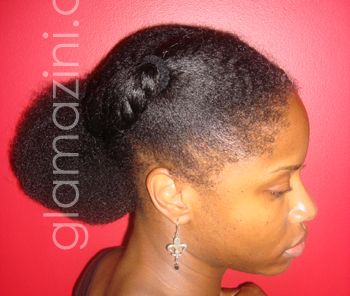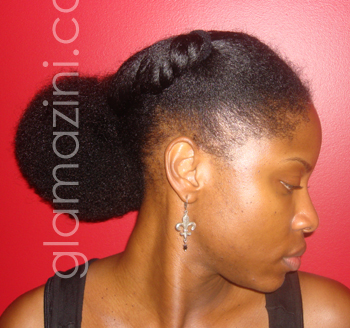 The left side was flat twisted down in 3 separate twists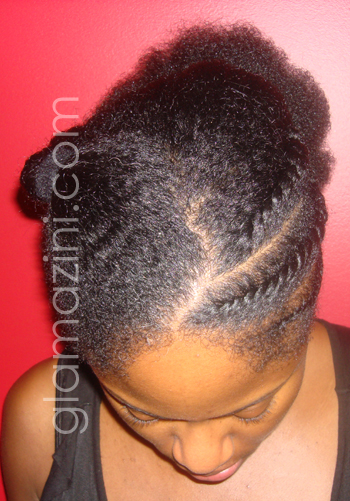 And see how the back puffed right back up? When I left the house it was floppy since it was blowdried…but when I got home, voila!: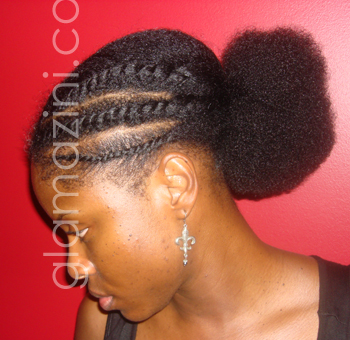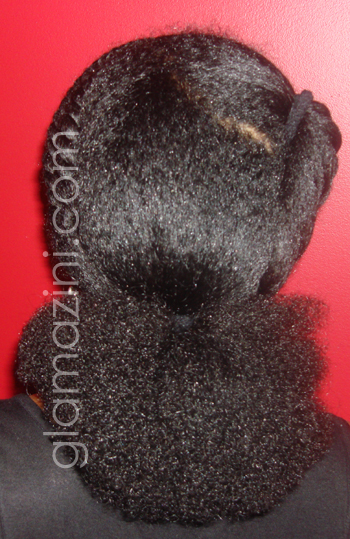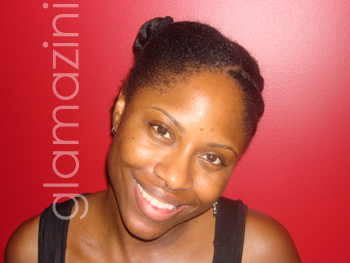 Thanks for visiting!!!!!

Life, Liberty, & The Pursuit of Nappyness 

     ~ ini