I've been buying Groupons for a month now and haven't had an opportunity to use any of them until today.  I've bought FOUR sushi groupons so far

but the 1st one I actually got to use was for Bath & Body Works. Check me out:
(click the photo to enlarge):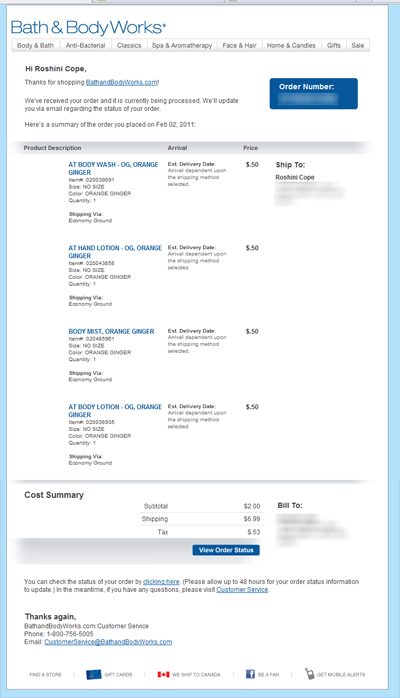 I know it's small, click on the image to enlarge it and see that I PAID FIFTY CENTS FOR EACH ITEM!!!!!

Now they got me on shipping (in hindsight I shoulda looked for a free shipping code to try to combine it with

) but either way the items were originally $13 a piece so I would have paid $59.52 (with s/h/tax) but they were on sale so I only paid a total of $24.52 (including the groupon price) and $2 if you want to look at it that way

which I do



p.s. The Groupon app on android is perfection!