This growth comparison from December to July has me scratching my head like so

Why? Well because some pictures show I had growth and other don't

… I'm thouroughly confused but the photos don't lie so here goes:
Here's the back like three ways (I was being indecisive

)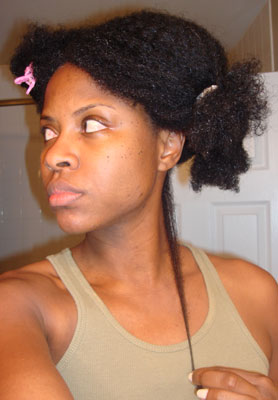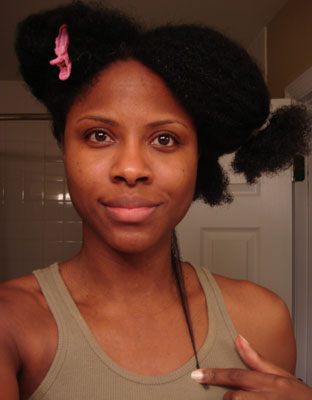 This picture shows the 6 month comparison better…as you can see, they look EXACTLY THE SAME!!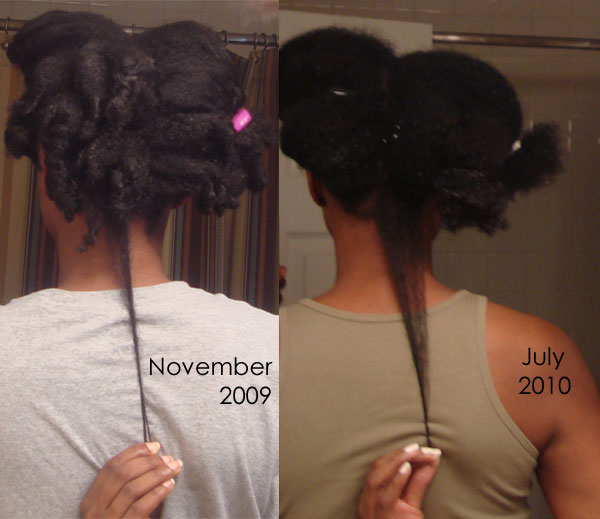 The front shot shows growth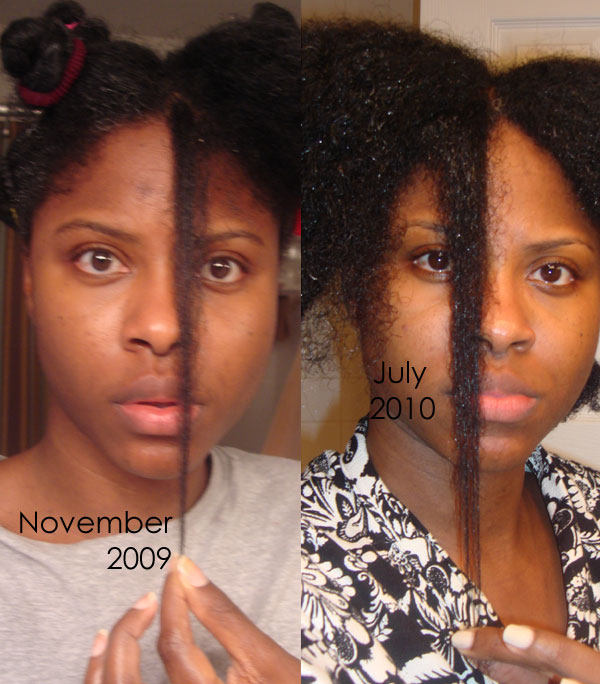 And the side a little but not much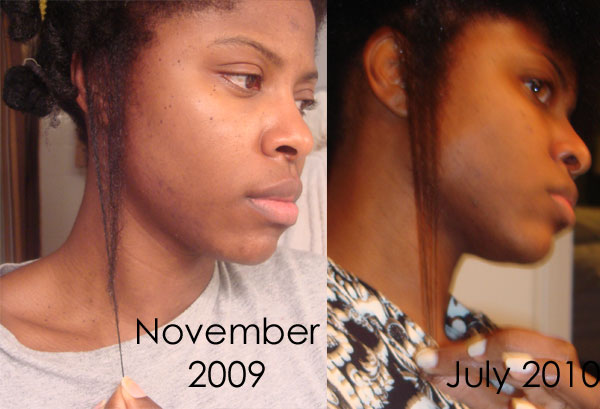 Strange indeed.

What I gather from this is that I may be doing something to make the sides and back not retain the length that the top is (although the 3 textures do tend to grow at different rates, I am so confused that the back doesn't look like it bugged one bit

).
Anyhoo, I am almost back to my May 2009 length pictured below (remember I cut like 3-4 inches off in August of 2009)
Anyhooo…I'm going to try to remember to post this type of comparison every 6 months so see you again in December