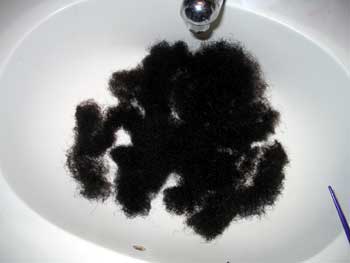 …guess what I did…
I CUT MY HAIR!!!!

snip snippity snippa!
I cut a lot too people….2-3 inches all around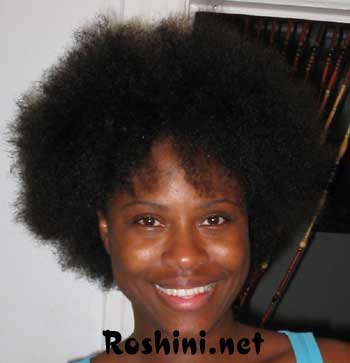 Here's the front (sorry there's no before and after). I did a so-so job but no worries, I'm gonna wet my hair tomorrow and all will be forgiven by shrikage

.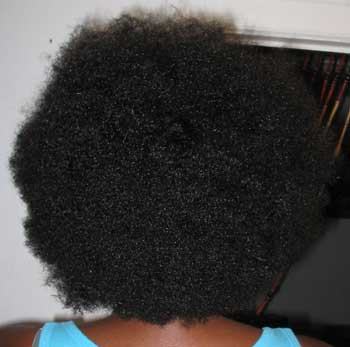 I needed to cut off about an inch and a half of crusty ends but I got a tad happy

. Oh well…it's hair, it grows back.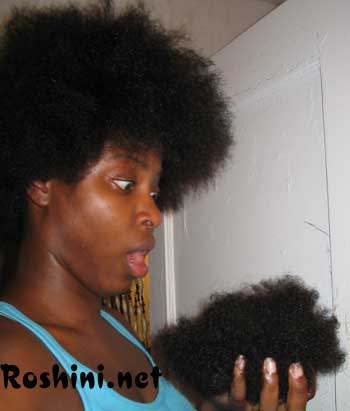 2 comments:
1. Why does that look like someone's entire fro in my hand?!
2. Why do I have a different color face than neck like pregnant women??? I'm not pregnant (I promise).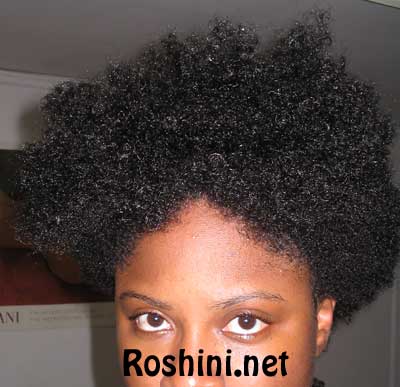 Here I am the next day after I rinsed. I like it this length 🙂