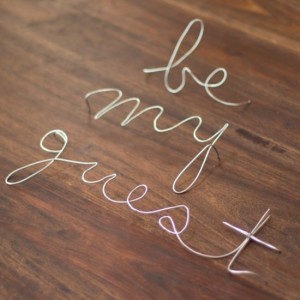 I am currently accepting guest authors for 2016 and would love to build a team of talented authors to work with throughout the year.
Love to write? Know someone who does? Submit an article for review on one of the topics below to share with my audience.
Format Preferred:
a 300-word or more guest blog
a high-resolution image to use in the post
original content or permission to reprint a previously posted article written by you
also willing to accept video clips, audio clips, informational graphics, and lists as post submissions
please include your byline, biography, headshot and links back to your website
Potential Topics:
Create your own user feedback survey
Submission of an article does NOT guarantee it will be posted on Glamazini.com. I reserve the right to post only articles that I choose and deem appropriate. You will receive an email confirmation with more information when your article is received and reviewed. If you are interested in submitting more articles throughout the year please let me know.
If you are a company interested in sponsorship or submitting a product for review, click here.
Thanks for considering my website for your work & I look forward to hearing from you
~ ini