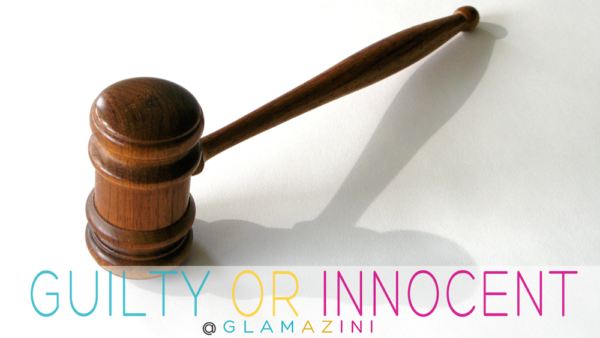 Ugh … I had the most ANNOYING eBay experience last week. Like to hear it? Here it go:
I sold an item on eBay and was accused of selling a fake.

It's a long story, and I won't go into details because it ultimately has nothing to do with this post. It did, however, get me thinking about why the buyer's initial assumption was one of negative intent on the part of me, the seller.
People seem to be on edge nowadays, almost paranoid, assuming the worst of people before asking any questions. I got the most verbose, lippy, tirades from this buyer, going on and on and on about my supposed purposeful intent to dupe them. The way they went on I question their upbringing (HA! I'm joking … not really). I totally get it: their feeling of being inconvenienced and their concern about being out their money … but seriously, it. don't. take. all. that.

As you all can imagine, I first attempted to understand what they were saying (which is hard to do when a person is carry on like so) and then to diffuse the situation with humor (which I believe I did to a point by telling them the transaction was "fraught with peril" *heh*). Ultimately I had to give them over to the Lord (and by the Lord I mean the eBay Resolution Center) and let them handle it. Now that eBay decided what I offered in the 1st place (I told them I was not being unreasonable but who don't hear gon' feel #kanyeshrug) I just have to wait for the whole thing to blow over (as in send it back and I'll give you all your money back if you promise to go far away and zip it sheesh).
But here's my questions amidst the usual Roshini rambling:
Do you give people the benefit of the doubt, or do you assume they are guilty before you even ask the first question?
My heart breaks for human interaction and communication nowadays. People seem on edge, snippy, short-tempered. Maybe it's the economy and lack of jobs, maybe it's the heat and weather, maybe it's this instant-gratification-I-come-first culture, maybe it's the disintegration of the family, maybe it's the lack of fiber in the standard American diet … I don't know … but GOOD.flippin. NESS.

So do tell,
when you feel wronged, are people innocent until proven guilty or guilty out the gate?

Edited to add this video shared by Chi Chi Anyanwu in the comments. Thanks