Easter Sunday is tomorrow

and I want to wear my hair out to church.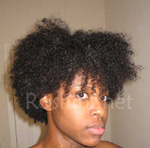 I washed with diluted castile soap and conditioned with Herbal Essenses. I then added shea butter and moisturizer while in the shower.
This is what I was left with fresh out the shower….wow…my hair is getting huge

!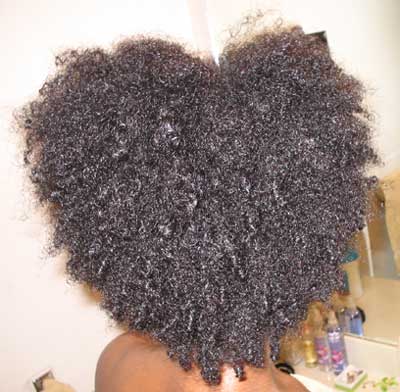 My hair is so interesting

. One minute it's nap nap nappy, the next minute it's flop flop floppy.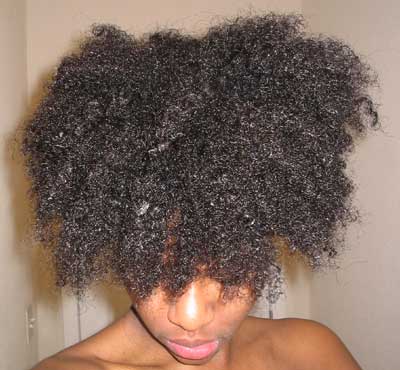 Wanted ya'll to see the real deal. It's not nappy yet not floppy…it's just a big ole mass-o-hair.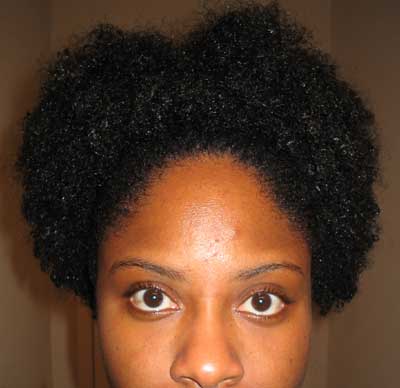 So I pulled it back, kinda like i was gonna do a puff but not that far back.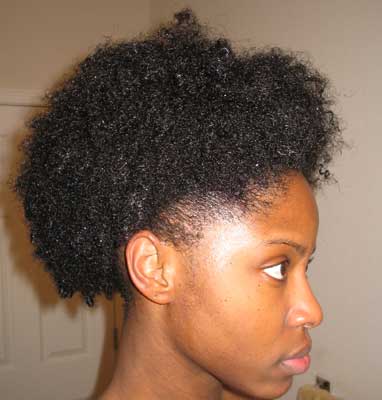 Looks kinda like a hat

…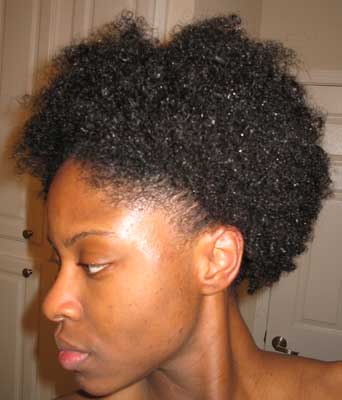 … or even like a hair piece …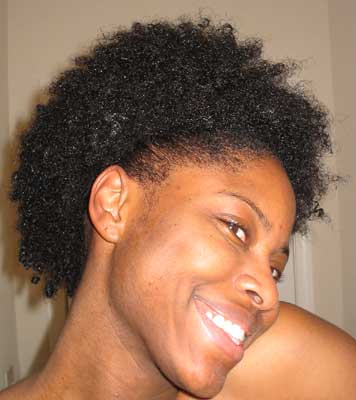 … but it's not, it's all home grown!