Aisha let me chat with her over instant messanger 1 day about being natural. Enjoy!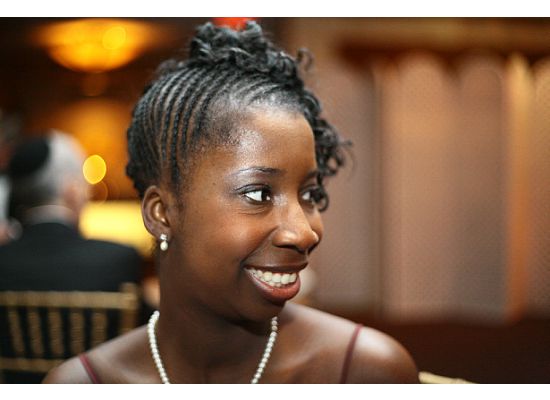 Cornrows with rodded 2-strand twistout
Roshini:

Aisha: Hey lady.
Roshini: Alright let's begin!

Thanks for doing this by the way.
Aisha: No problem.
Roshini: Do you think it's strange I wanna talk to you about your hair?
Aisha: Not at all. (Is this part of interview?)
Roshini: Maybe

… So how long have you been natural?
Aisha: 8 years this summer. Wow.
Roshini: Wow.
Roshini: Do your remember the date?
Aisha: I think I got my last perm in March of 2000. I think.

Cornrows with rodded 2-strand twistout
Roshini: Lovely. Why'd you stop perming?
Aisha: A couple of reasons: My hair was a mess, always breaking off. It was long but I had like 5 strands of long hair
Roshini:

  like Gollum 
 *dead*
Aisha: Yes Gollum. LOL.   That was the semester I was in Spelman College and I saw sooooo many sisters with beautiful natural hair so I had more exposure at that time to natural hair. Also I wanted a change – something different and this was different for me because I was a serious straight hair girl.
Roshini: Yeah I remember the Aaliyah picture.
Aisha: I wanted thick and healthy hair and the flexibility to have natural and straight healthy hair.  Yeah – the Aaliyah pic. That was me! Never had new growth – ever.
Roshini: What you mean by that?
Aisha: New growth – the natural hair that has not been processed and shows up with you need a "touch up"…. the crinkly roots. I was known for never having it.
Roshini: Oh I get it

…you never wanted it to show.
Aisha: Right, I never wanted it to show.  Last reason: I HATED salon life! 5 hours for hair care no thank you.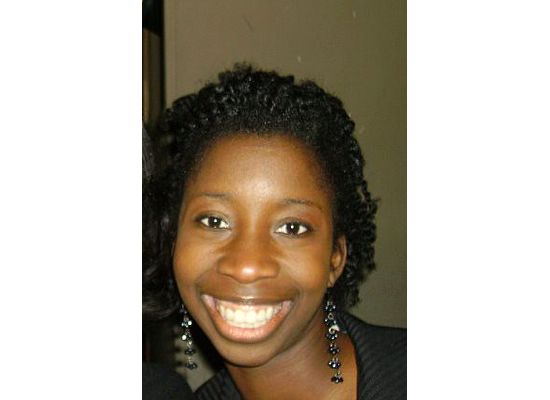 2-strand twistout
Roshini: Right right. So you decided to quit the perms…I know you rock a press now…do you wear it unpressed too or do you alternate?
Aisha: I generally alternate. For the past few months though I have been just pressing because I got a really bad press job and I am growing out the natural and cutting the destroyed hair. When it returns to a healthy length I will alternate again. I usually do one one pressed, one unpressed.
Roshini: A bad press job?! EEEK!

Please elaborate. I'm ascared of the pressing

. What do you do to make sure that your napps snap back?
Aisha: Well, I had a stylist that pressed old skool style. You know, mega heat, pressing comb, lots of grease.  She got the hair super straight but then when I washed it once and tried to do twists… I nearly cried – my hair was straight. I had no naps

Roshini: NOOO!!!!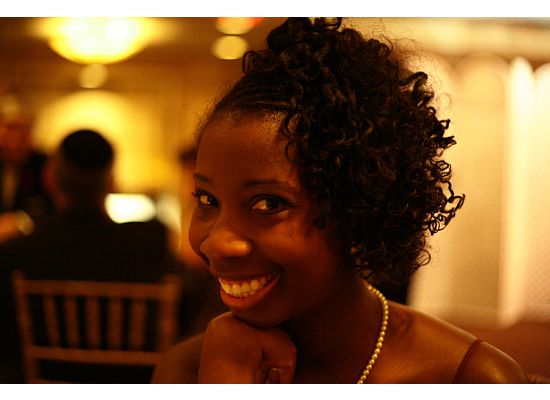 Cornrows with rodded 2-strand twistout
Aisha: I started going to my mother's hair stylist who is a natural hair care person. She knows how to keep the napps and press. She uses a curling iron or flat iron instead of a pressing comb…much less heat no grease. She carefully monitors. 90% of my hair is nappy again. Yay!!!!! Many of her clients actually are natural and press with her because she knows how. There is a way.
Roshini: So you know I have to ask ('cause the people will want to know): What do you say to those napturals who say that pressing makes your not natural?
Aisha: I don't say.

I actually don't call myself natural per se. I just say – "I ain't got no perm"… lol. I don't know what natural means because to me – locs are not natural. You had to do SOMETHING. twists outs – not natural – you had to do SOMETHING. I just don't have a perm. I refuse to really argue the point because really, deciding to not perm was a decision I made, not because I am a super spiritual, afro-centric person. I wanted healthy hair and this was the way. I have NO problem still rocking straight hair. I love OPTIONS and that is what is great about being a black woman.
Roshini: What was the hardest thing to deal with when you first decided to stop perming?
Aisha: Growing it out

Roshini: Why come? Did you big chop?
Aisha: At first I did not and I wish someone told me to … just pulled me aside. I started to just let it grow out and quickly learned that perm and natural don't want to live together. It was tough. I started wearing headwraps and things.  Eventually I did the big chop, put in kinky twists and my life got easier.
Roshini: So you grew it out with kinky twists? Ever wore the fro?
Aisha: So rocked the fro!!! But it was a big one…never had a small fro. i rocked my fro at my induction into phi beta kappa and that made me happy

Roshini: You got a picture?
Aisha: I don't know

I am still searching for pictures but i am really picture picky so I don't have that many pixxies.
Roshini: So what's the best part of not perming?
Aisha: Best part is not perming!  lol
Roshini: Right
Aisha: The chemicals are hot, you can't scratch beforehand. Silly stuff. AND MY HAIR IS MUCH HEALTHIER!
Roshini: Yay! So ever got positive comments on your hair? If so, what?
Aisha: All the time. Things like I looked better without the perm, healthy. Women saying they wanted hair like mine. Didn't know there was so much you could do with natural hair. That kind of stuff.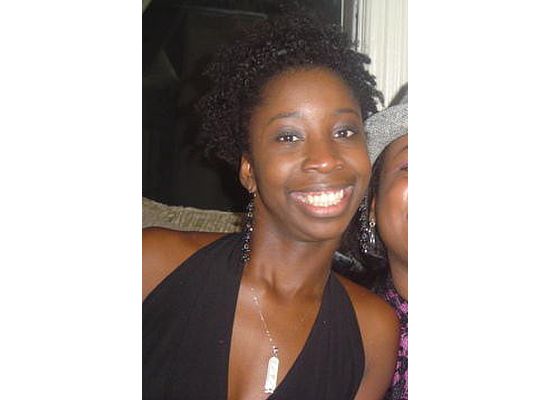 2-strand twistout puff
Roshini: What about negative?
Aisha: Well nothing overt other than someone in law school asking if I was going to straighten my hair for interviews.
Roshini: Boo.  Hair ever affected your employment?
Aish
a: I get "side" glances or round about negativity like people complimenting when I have a press and not before.  Not that I know of. Probably helped because I was "remembered"
Roshini: What about favorite products? What goo you slapping up there?
Aisha: Goodness I don't know anymore. lol. I actually go to a hairdresser now, have been for two years. I had been doing my own hair and when I did I would use Carols Daughter Products and Indian Hemp to twist. Now – whatever Mavis puts up in there.

Rod set
Roshini: Describe your hair in one sentence or less.
Aisha: Hy hair is healthy and flexible.
Roshini: Well, we're @ the end…anything else you want the viewing public to know about your coif?
Aisha: Pressed or curly I am happy about my hair and it's health. Don't judge mine and I won't judge yours.
Roshini: lol
Roshini: Should I add an

smilie when I post that online?
Aisha: Yes puhlease

Aisha: lol
Roshini: Certainly, thank ums.  toodles.

Aisha: Later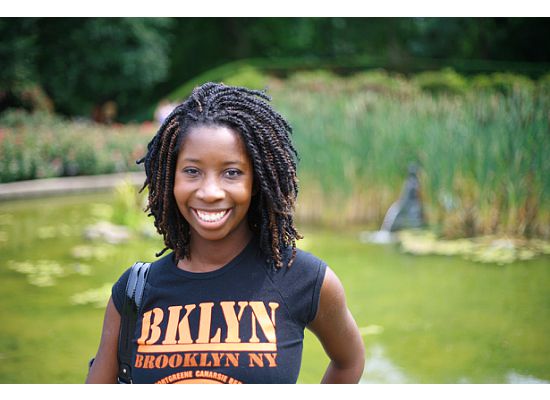 Kinky twist weave