I'm on the phone in a picture again *heh*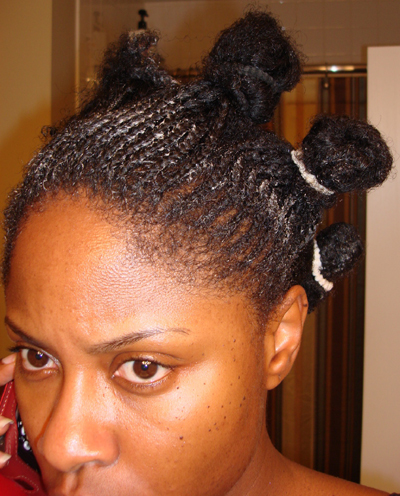 So after my week+ of the flu and short stint in the hospital (yes I said the hospital) which included laying on a pillowcase with no scarf

, I had decided to take down these cornrows 'cause my hair was a mess!
But at the last minute I changed my mind (after recalling how much I paid for these bad boys) and decided to salvage them and the entire hairstyle. The plan was to wash the whole thing then twist the back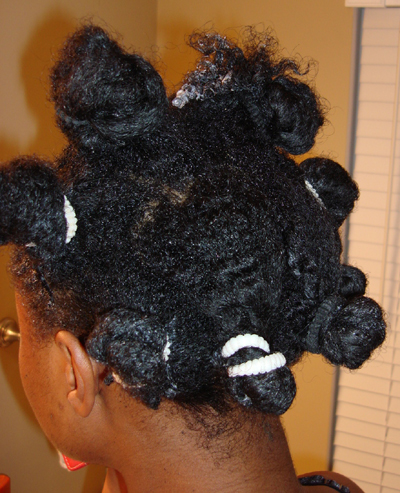 Here's the back. I was rocking a sloppy twistout back there that turned into a sloppy mess! I just put some conditioner in the back and sectioned it out.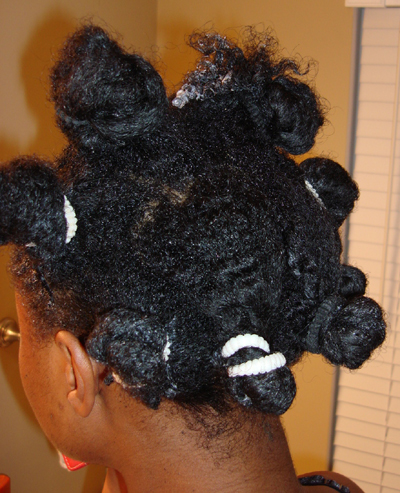 I decided to (finally) use my Oyin Grand Poo Bar. I've been using this to clean my make up brushes ( wha?

) and have never used it on my hair.
Anyhoo, I wet the poo bar and slathered it all over my cornrows (that's why they are white and filmy in the 1st picture). Then I walked around the house like that w/ conditioner in the loose hair in the back.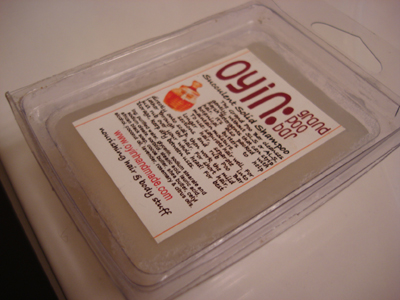 Here I am after washing. Can I save this? Unfortunately I've had LOTS of breakage on the front right of my hair…don't know why *waaaa* … but you can see it all is not in the braids here.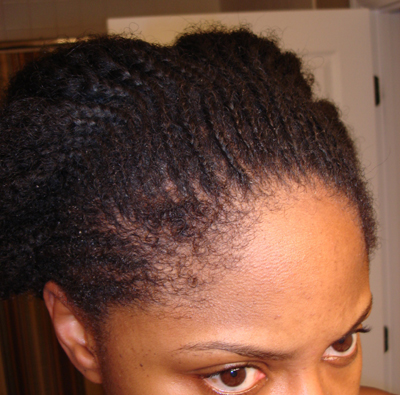 And the back shrunk up …. what to do…what to do?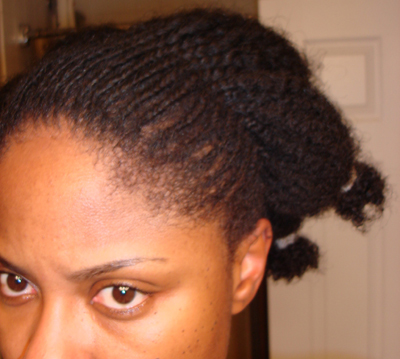 I'm gonna fix this and make it work people! I paide $65 for these cornrows!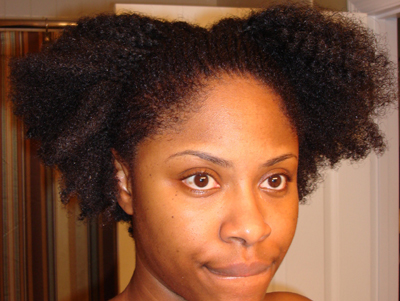 ….thinking….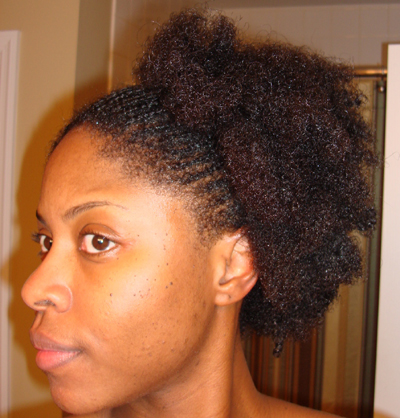 And the back. Thank God it wasn't hard to detangle. I put my shea butter/coconut oil concotion in there and got to twisting.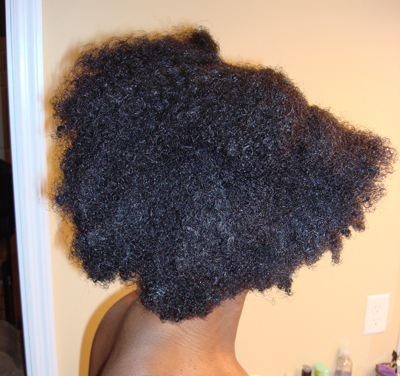 Gosh I look tiyad! I need to get to bed earliar.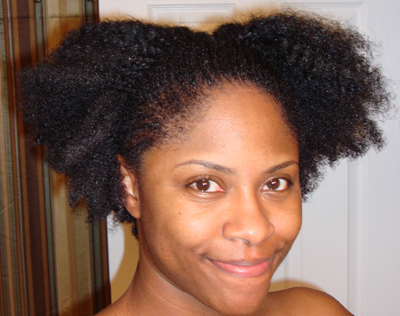 What is happening on my head?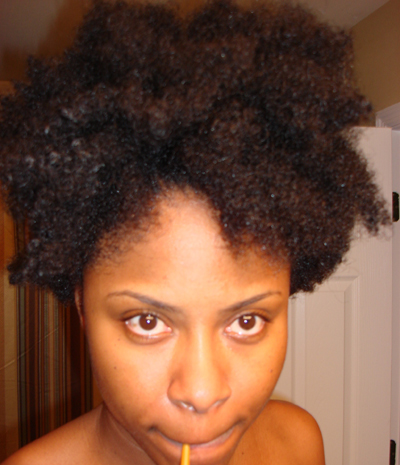 Ok wait, I'm cute!

It looks like the front is untwisted here but I actually just have the back pinned up and it's covering the braids. I'm twisting and watching the finale of America's Best Dance Crew.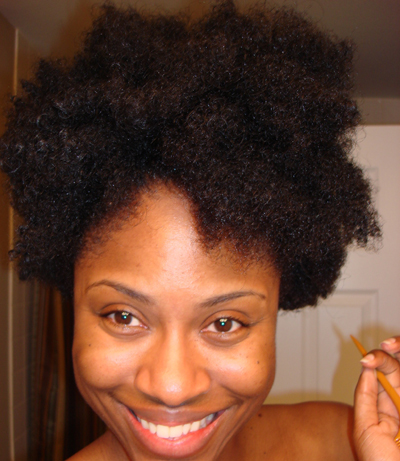 Fini!

I'mma tie the front down and pray for the best.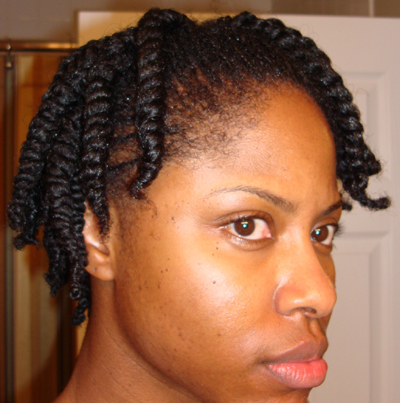 Ya'll I'm so not happy. A few months ago I noticed significant breakage on the right side of my hair. I have no clue why, it's not alopecia … I believe it's from stress or lack of vitamins . It was so much so that the braider had to braid that side differently to "pick up" the shorter hairs in the front. BOO!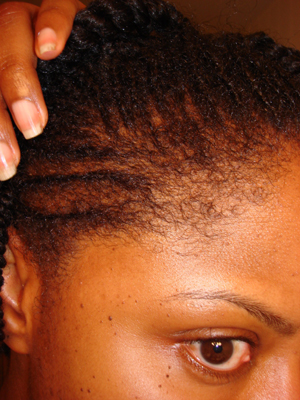 Now this'll work!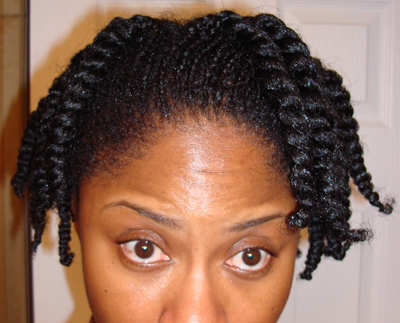 And here's the back…what's up with that 1 huge twist?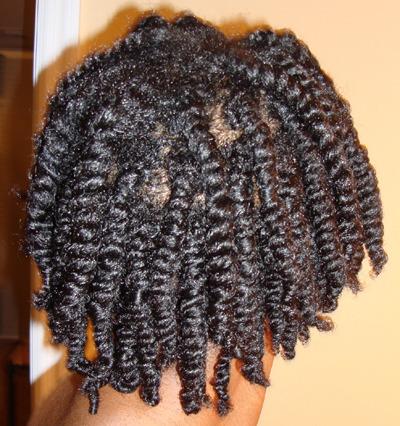 Voila!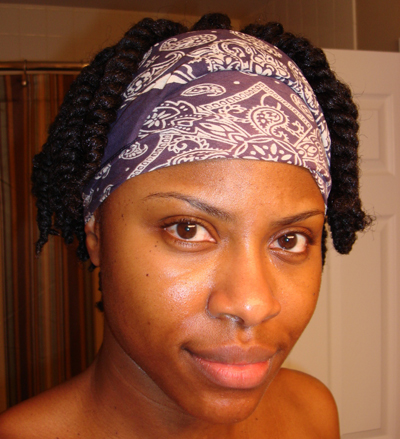 I feel hotness on the horizon people…stand back, I believe a full hairstyle recovery has occured!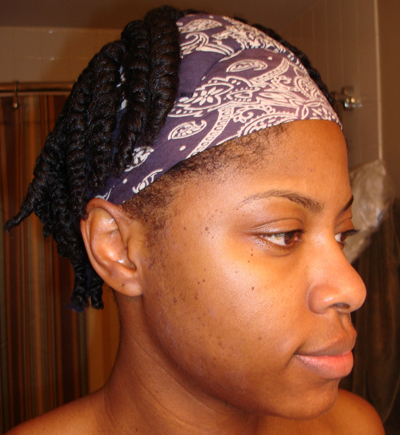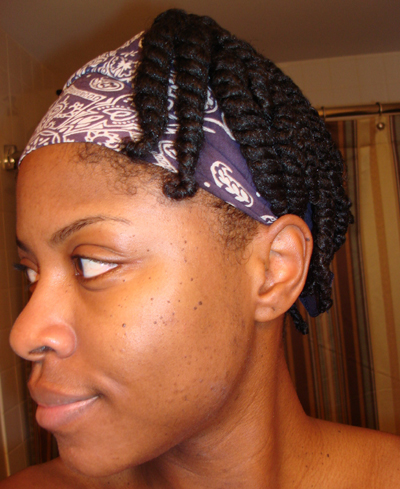 BAM!!!!!!
And here's me the next day @ work in front of my "Simpsonini" *heh* … yes I'm taking photos in the office.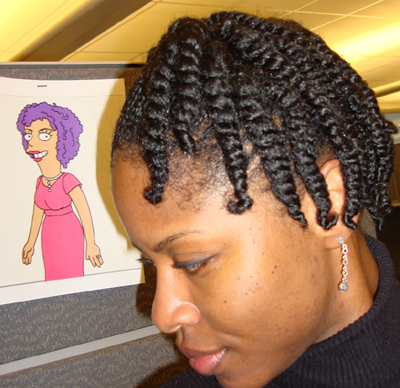 And the front still looked good so all is well. See ya'll and thanks for stopping by.